Once LeBron James announced that he was leaving Miami to return home to Cleveland, many wondered who the next big superstar would be to do the same.
Most people point in the direction of reigning-MVP Kevin Durant, a native of Washington, D.C., returning to play for his hometown Wizards once he hits free agency in the summer of 2016.
As a result, comehomekd.com was started as a "movement" to try and convince Durant to sign with Washington. Now, the website is taking it a step further by selling these t-shirts: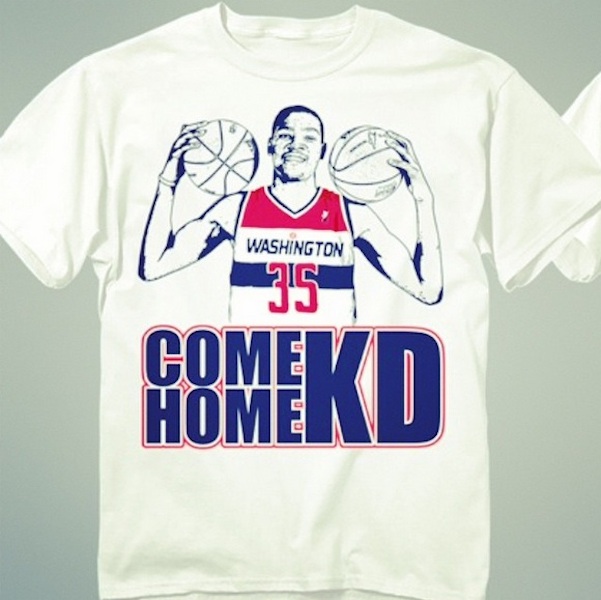 You can buy these shirts on the website for $25, with a portion of the proceeds being donated to the Kevin Durant Charity Foundation.
As for Durant himself, he has not commented on the situation, other than saying "I grew up watching the Bullets/Wizards...I love going back home...but I love Oklahoma City, too" back in July.
Back to the NBA Newsfeed