We've now reached the unofficial halfway point of the 2014-15 NBA season, and it's safe to say it's been a wild one. Two unexpected teams (Atlanta and Golden State) are sitting atop the East and the West, and there's been no shortage of other surprises along the way. Who are the standout players from the first half? Here's our All-NBA First Team at the All-Star break:
Point Guard: Stephen Curry, Golden State Warriors
No surprises here - Curry has been the engine behind Golden State's exceptional start, and he's distanced himself from a historically loaded group of point guards by emerging as the league's most dangerous shooter in recent memory. He's also averaging just under 8 assists per game, and the leading MVP candidate also leads the league in steals going into the break.
Shooting Guard: James Harden, Houston Rockets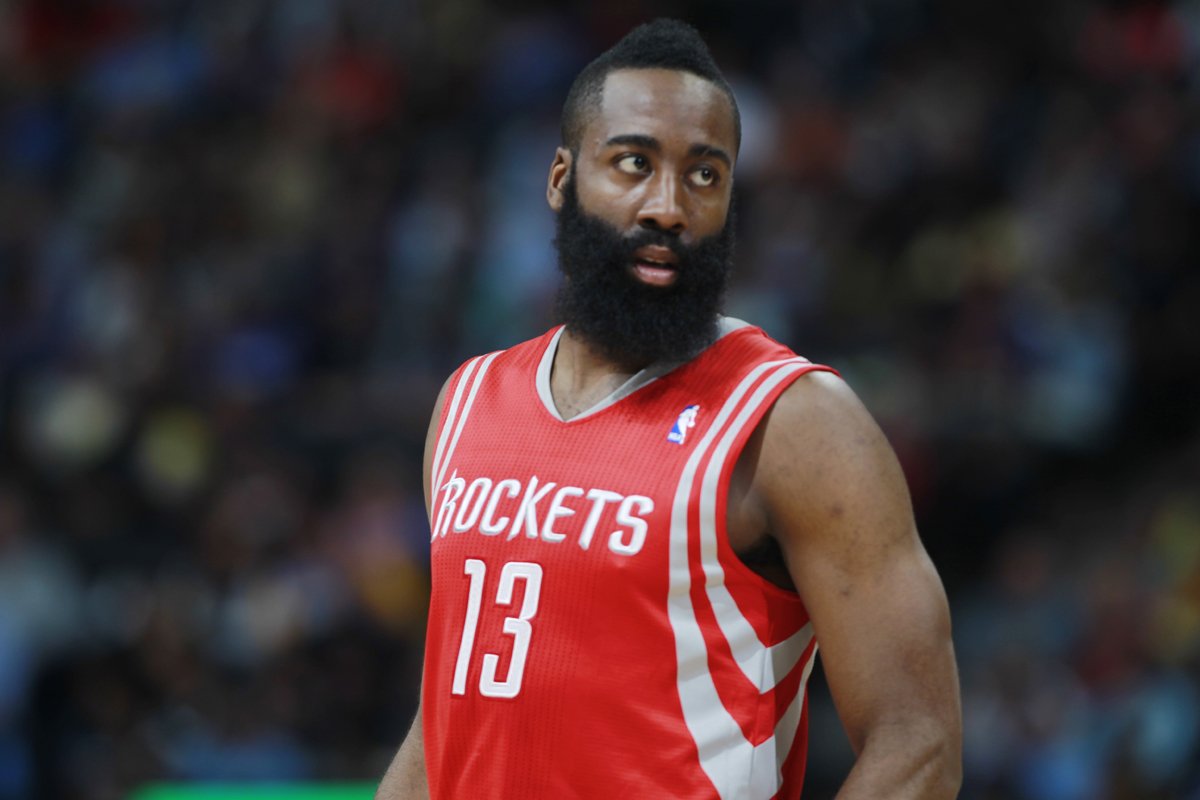 Dwight Howard's injury has barely slowed Houston down, and Harden is the reason why. A complete, well-rounded offensive game is now supplemented by solid defense, and that's especially impressive when you consider how poor a defender Harden was just a few seasons ago. Curry might be the MVP frontrunner, but Harden is right up there with him.
Small Forward: LeBron James, Cleveland Cavaliers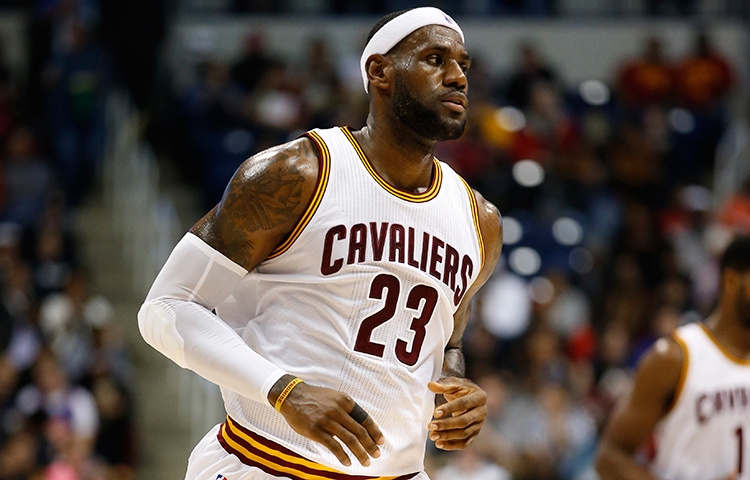 James got off to a rocky start in Cleveland, but it was only a matter of time before he found his groove. LeBron has been exceptional since taking some time off to get his knee and back in order, and the Cavs now look like the team they were supposed to be when he announced his return.
Power Forward: Anthony Davis, New Orleans Pelicans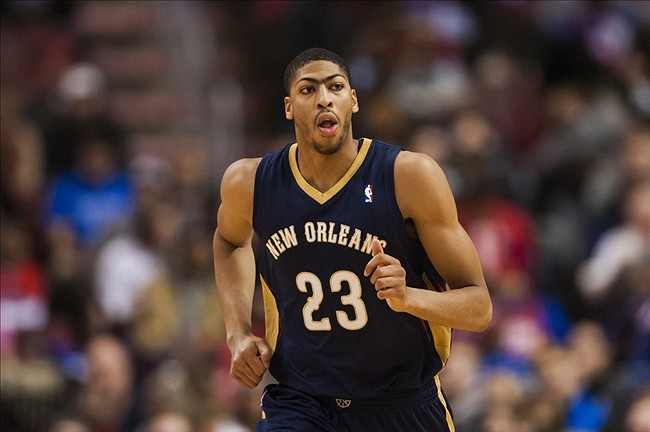 It's a shame that New Orleans gets so little national exposure, because what Davis is doing as a 21-year-old has no precedent in NBA history. At age 21, he's already averaging more points and blocks per game than Kevin Garnett (his closest historical comparison) ever did in his prime. He's also shooting a higher percentage while playing fewer minutes, and his defensive presence is like nothing else in the league. LaMarcus Aldridge is having an exceptional year, but Davis is on another planet right now.
Center: Marc Gasol, Memphis Grizzlies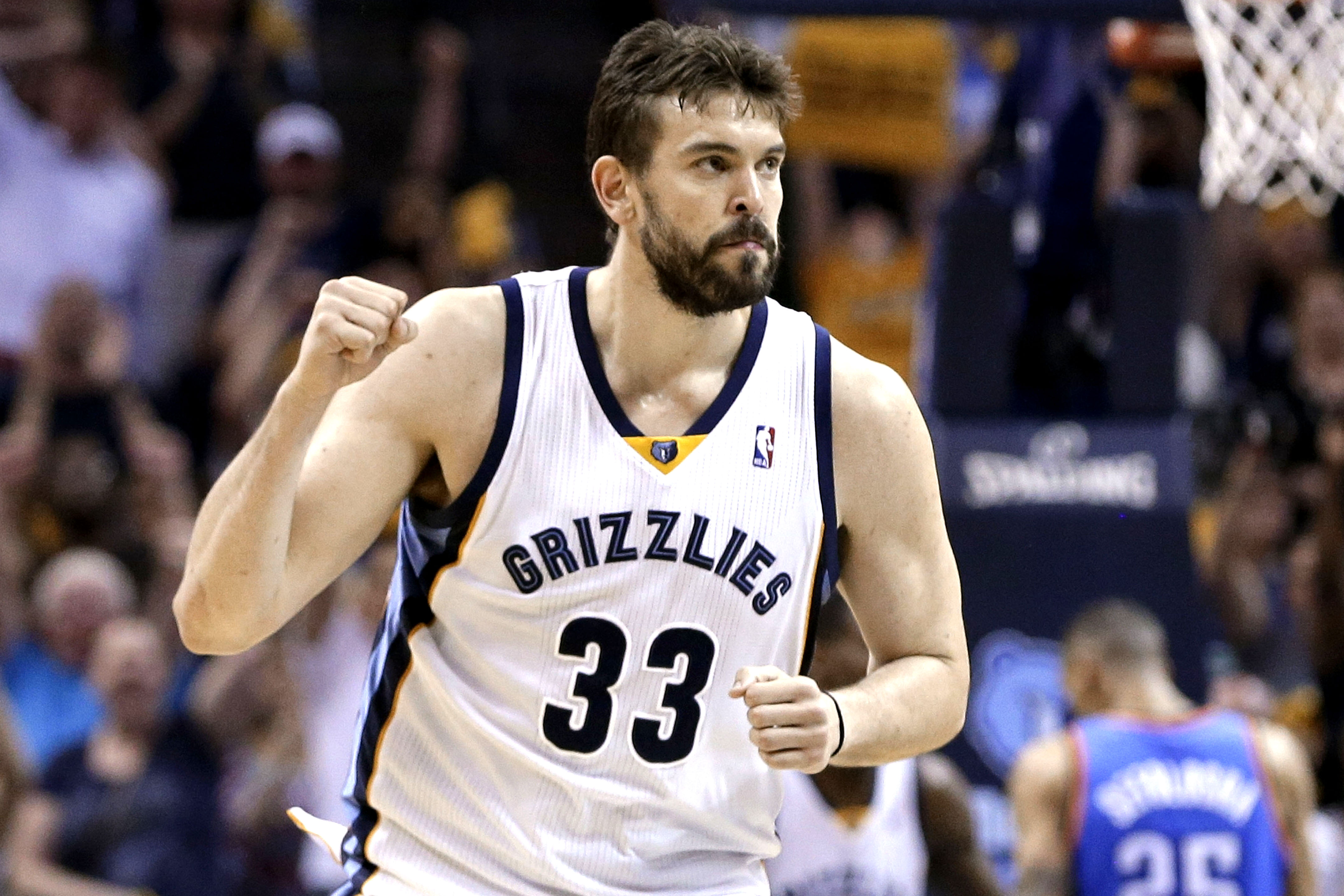 Gasol came to Memphis as an afterthought in the trade that sent his brother the other way to Los Angeles, but as it turns out, that deal wasn't so bad for the Grizzlies after all. The younger Gasol has been the NBA's best big man (non-Anthony Davis division) so far this season, and his game somehow continues to improve by leaps and bounds in his seventh NBA season.
MORE:
The 7 NBA Players Most Likely To Be Traded By The Deadline
Back to the NBA Newsfeed