Have we talked about how incredible Joel Embiid's Twitter account is?
Some players clearly have a PR manager or an intern tweeting for them. Joel Embiid most certainly does not. From his weekly (daily?) reminders that 'these hoes ain't loyal' to his public courtship of Kim Kardashian Rihanna, Embiid has absolutely no filter, and his 316,000 (and counting) followers are consistently blessed with 140-character nuggets of brilliance.
Tuesday afternoon, Embiid decided to...well, see for yourself: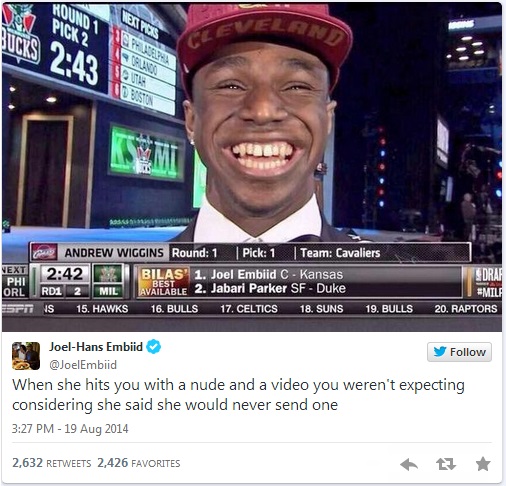 Did Rihanna finally come through? Did these hoes finally demonstrate some loyalty? We'll have to wait (probably not long) for a follow-up to find out.
More:
VIDEO: Horde Of Angry T-Wolves Fans Burn Kevin Love Jersey In The Street
One NBA Superstar Still Can't Buy Drinks Without Getting Carded
Back to the NBA Newsfeed