Greg Oden was arrested at around 3:30 AM last night, allegedly for punching a woman he broke up with two months ago. That's a bad look on it's own, but Oden's mugshot certainly won't do him any favors.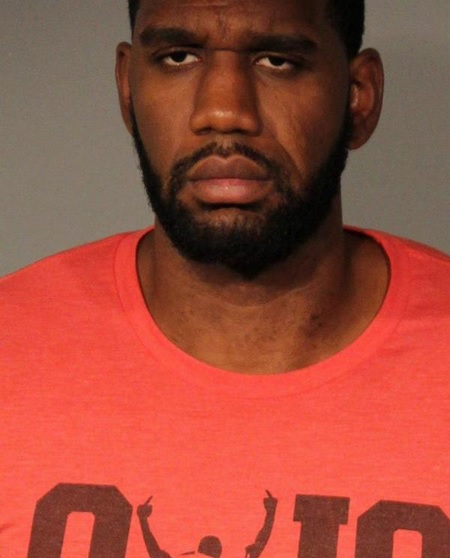 Officers arrived at a house belonging to Oden's mother to find the victim crying and holding her face. The police observed "blood, swelling to the nose, lacerations to the forehead and nose area of the victim's face," according to their report, as well as "blood on the sofa and floor in the sitting area" and "(blood) on the living room carpet (and) dirt from a flower pot that was knocked over."
You may recognize Oden's t-shirt in the mugshot - it shows Ohio State football player Marcus Hall giving a one-finger salute to fans in Michigan stadium after being ejected from the 2013 Michigan-OSU rivalry game. According to the police report, Oden was "calm, apologetic and cooperative" when officers questioned him, telling police "I was wrong, and I know what has to happen".
Oden, 26, is currently a free agent.
More:
Back to the NBA Newsfeed