The NBA is a point guard-driven league, and it's been that way for quite some time now.
Sorry, LeBron.
To be honest, traditional post players are a thing of the past, while versatile guards are now the league's hottest commodity.
Just watch any game and you'll notice a trend: good teams have good point guards. Teams can't survive without a multi-faceted point guard in today's game, plain and simple.
For this very reason, we've seen an influx of top-tier talent at the point guard position in recent years, making the question of 'who is the NBA's best point guard' much more difficult to answer.
To help separate the great from the good, here's a full power ranking of the NBA's top five point guards. These rankings are based on a mixture of current statistics and production/influence on the floor when the player is in.
Honorable mentions
With so many great guards, there are a small group of point guards that are on the outside looking in. While the following may be good enough to help a team win a championship, they didn't quite make the cut.
Tony Parker - Four titles later, and Tony Parker is still one of the most consistent starting point guards in the league. Averaging 16.2 points and 5.2 assists, Parker hasn't missed a step, and it looks like he'll be playing for a Spurs team that has a legitimate shot to repeat this postseason. He may not dazzle when from a box score perspective, but he's still the Spurs' most valuable asset that isn't named Kawhi Leonard.
To be fair, Parker has always been overlooked.
Kyrie Irving - Playing alongside LeBron James and Kevin Love has severely dimmed the spotlight on Kyrie Irving, but that doesn't mean he's stopped producing. Averaging 20.2 points and 5.3 assists, Irving is not only among the league's best ball handlers, he's also a consistent stat sheet filler for the Cavaliers. Irving may not be your first choice, but he's one hell of a second option.
Derrick Rose - It's hard to keep someone who's helped lead the Bulls to the fourth-best record in the Eastern Conference out of the top five, but missing ten games doesn't help. Rose simply can't stay on the court for a full season. He has boasted a stat line of 18.1 points and 5.0 assists, but the mere fact that he's injury prone makes it hard to put him ahead of others on this list. Nonetheless, Rose looks like he still has a lot left in the tank if his knees can hold up.
Mike Conley - Few expected Mike Conley to develop into the player he is today. It also doesn't help that he's started for an under-the-radar Grizzlies team. On that note, Conley has made his presence known this season following an impressive outing last season. Conley, who is averaging 17.9 points and 6.1 assists, has proven he can distribute the ball accordingly to his talented bigs in Marc Gasol (sleeper MVP candidate) and Zach Randolph as well as score when needed. Also, if you didn't know, he's ambidextrous.
Rajon Rondo - The Mavericks made headlines when they acquired Rajon Rondo from the Celtics. Rondo, who tops the league in assists (10.6 per game), still has a lot to give, and now as a member of a potential contender in the Western Conference, he could return to limelight after struggling in Boston these past few seasons. He may not be considered a top five point guard as of today, but that could all change with a simple change in scenery.
Now, we get to the top 5 candidates for NBA point guard royalty:
5) John Wall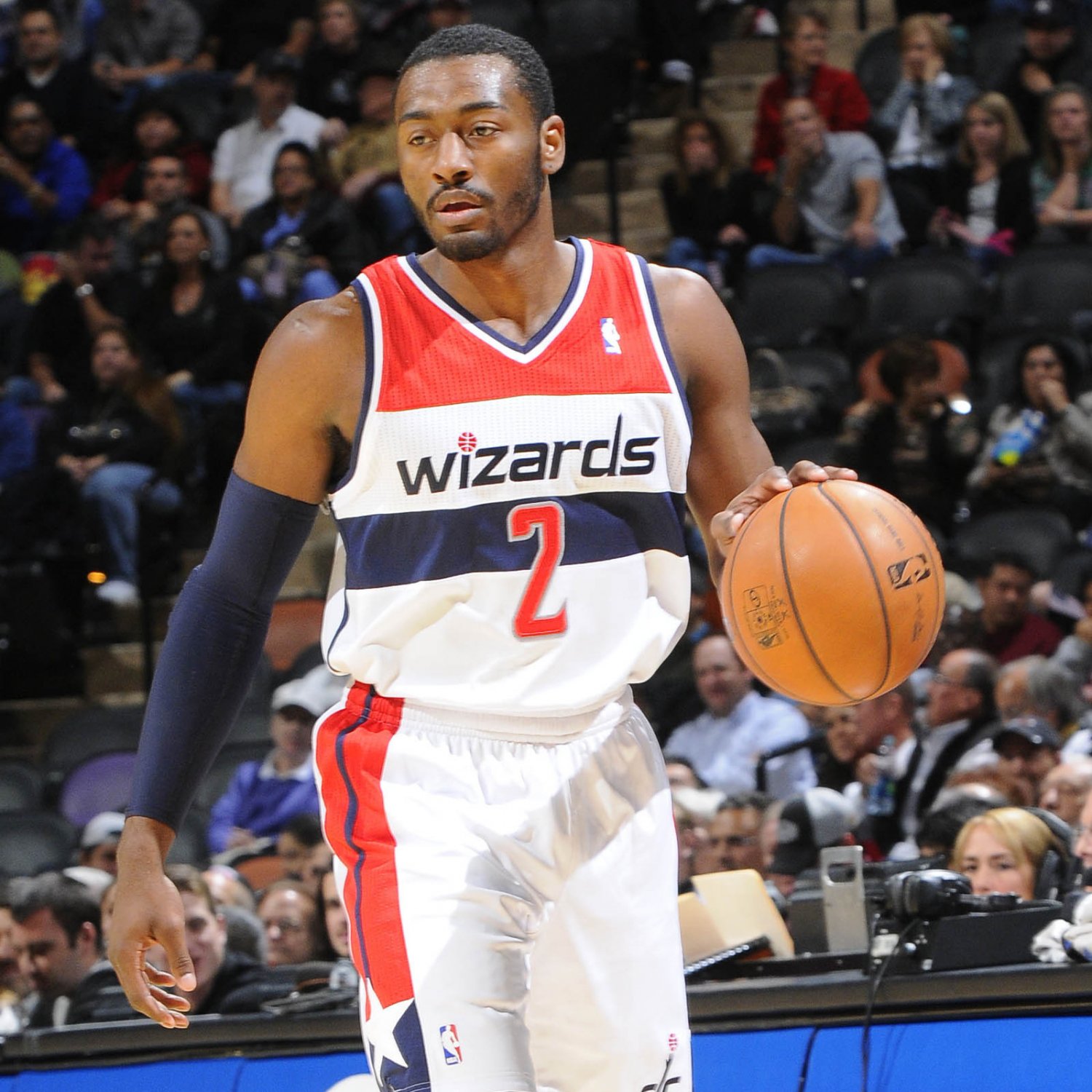 If I told you the Wizards were third in the Eastern Conference, would you believe me? Well, they are, and it has a lot to do with Wall. In addition to blossoming into the very player the Wizards envisioned him to be, Wall has also emerged as one of the best facilitators in the league. Wall, who is a pass-first point guard with the ability to drop 40 points on a given night, is currently averaging 18.0 points and 10.5 assists. Not to give the other players away, but Wall is the only point guard on this list, let alone one of the few in the league, that is averaging a double-double at his position. Needless to say, Wall has worked his way to the top.
4) Damian Lillard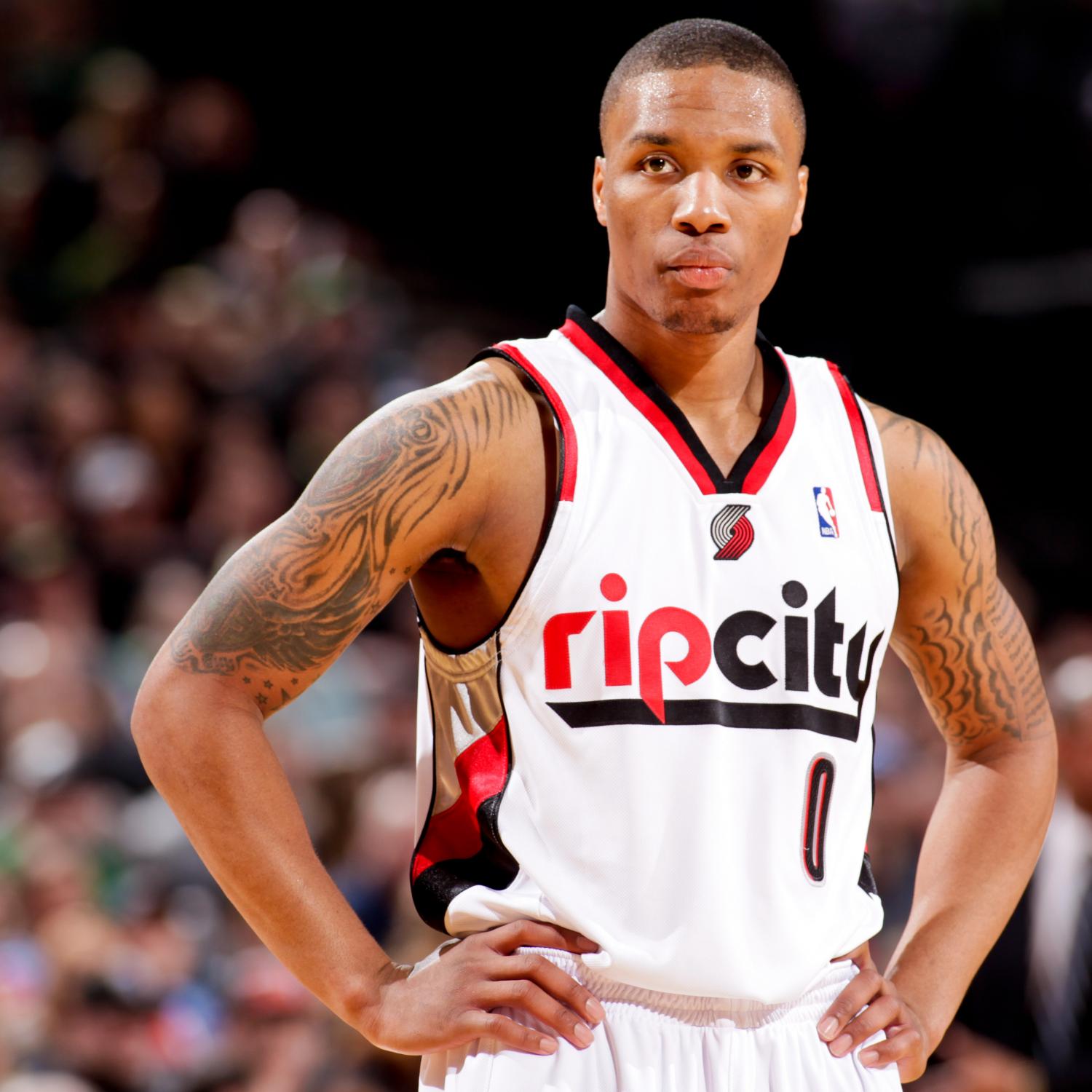 If these rankings were based on being clutch, Lillard would have a strong case for the top spot. Lillard, who has developed into a big-time player in just two years, not only shoots the lights out, but he also shows up when the lights are brightest. Solidifying his clutch factor last season by hitting a buzzer-beating three-pointer in Game 6 of the first round to eliminate the Rockets, Lillard hasn't shied away from big stage to say the least. Even this season, Lillard added yet another memorable late game performance by dropping a career-high 43 points in recently leading the Blazers past the Spurs in a triple overtime thriller. All he has left is to improve on the defensive end, where he has begun to show improvement. Lillard is currently averaging 21.9 points and 6.3 assists on a criminally underrated Trail Blazers team.
3) Chris Paul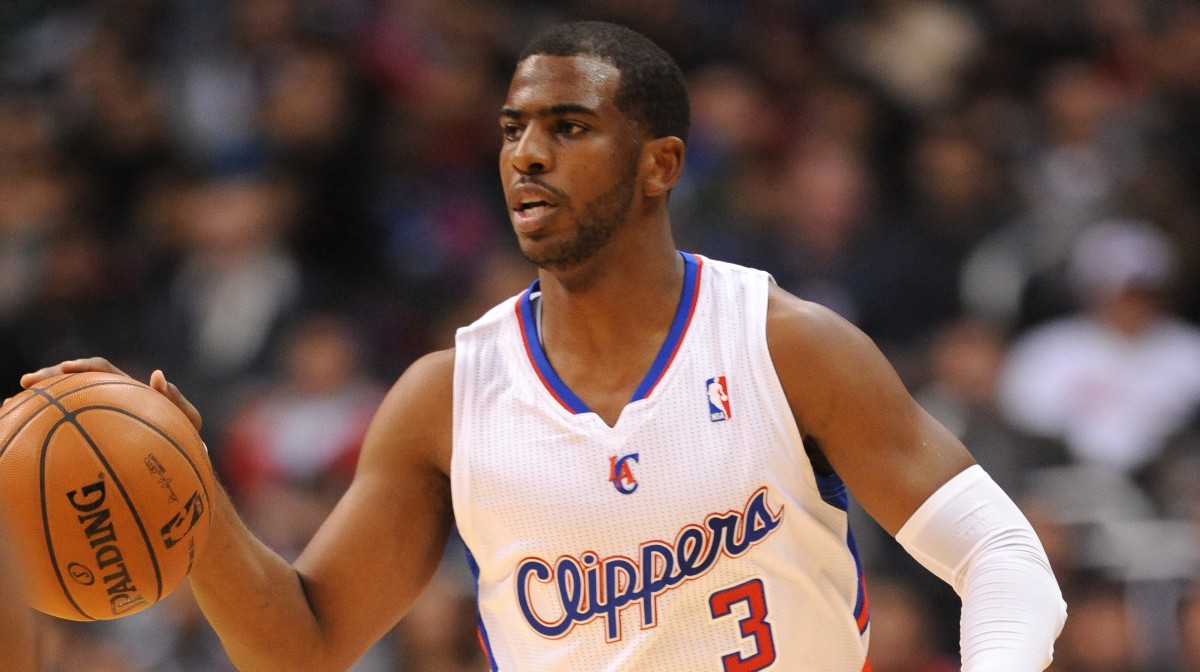 For the past few years, there's been no discussion as to who was considered to be the NBA's best point guard. Breathing life into the Clippers organization, Paul has become the face of the new look franchise. But with an influx of talented guards constantly arising in the NBA, Paul has slipped a bit in the eyes of fans. Not because the 29-year-old isn't putting up great numbers or winning games -- Paul is averaging 18.3 points and 9.5 assists -- but because he has remained at the same level, while others have elevated. There is no question that CP3 will be among the league's best for years to come, but for now, he's just going to have to wait and see where he stands as a few others make their case.
2) Russell Westbrook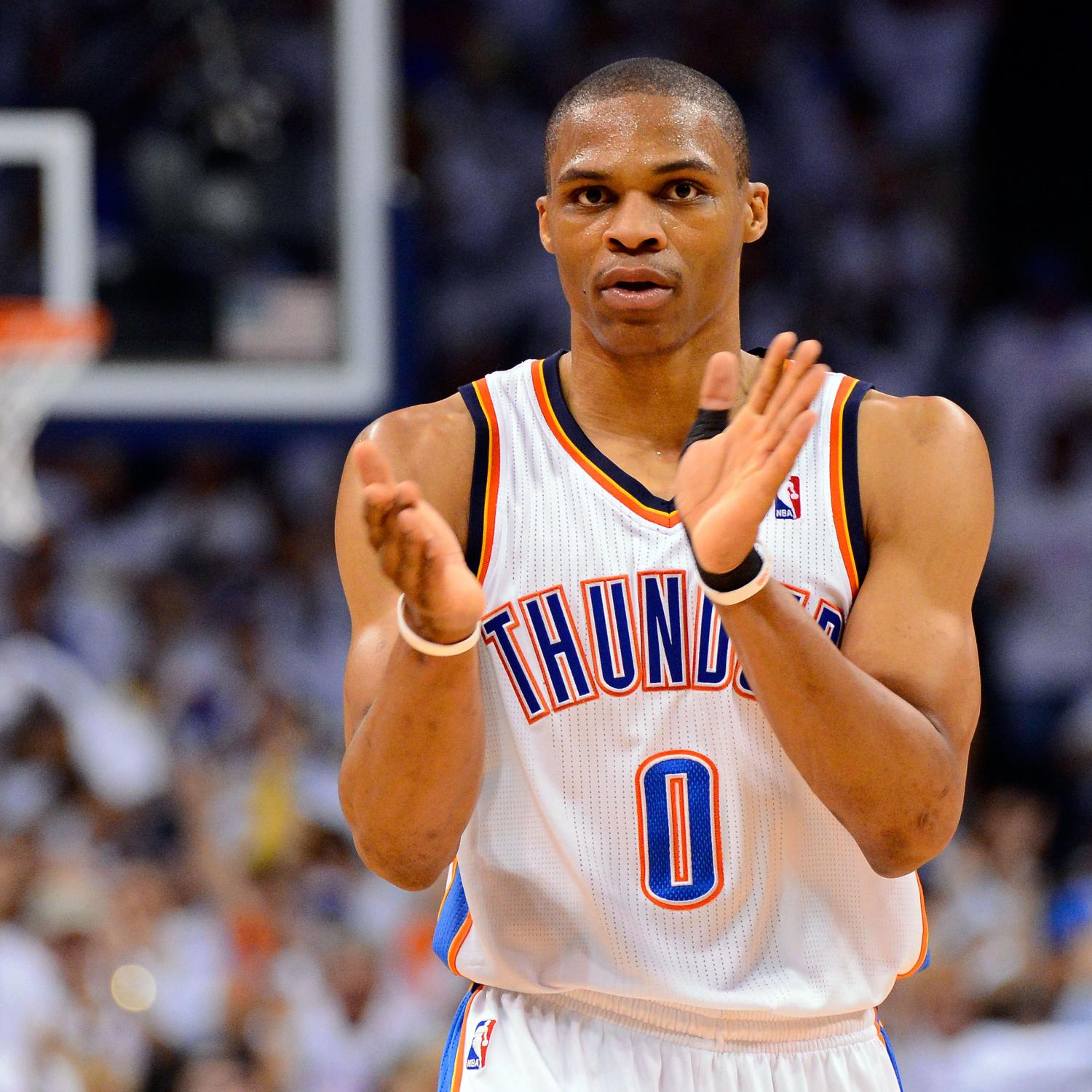 From a talent standpoint, Westbrook tops every point guard in the NBA, and possibly every one that has played before him. Westbrook, who is the highest scoring point guard in the league with a 28.6 points per game average, is the most explosive point guard in the NBA and he makes it known every night. Mind you, he's doing all of this while sharing the ball with reigning MVP Kevin Durant. In addition to his freakish athletic ability, Westbrook is also averaging 7.4 assists, which is tied for his career high set back in 2012. While the Thunder have gotten off to a rough start with injuries -- Westbrook has missed 15 games -- and currently sits in 10th place in the Western Conference, Westbrook has arguably had his best season up to date. From an entertainment standpoint, there is only one other player that rivals Westbrook.
1) Stephen Curry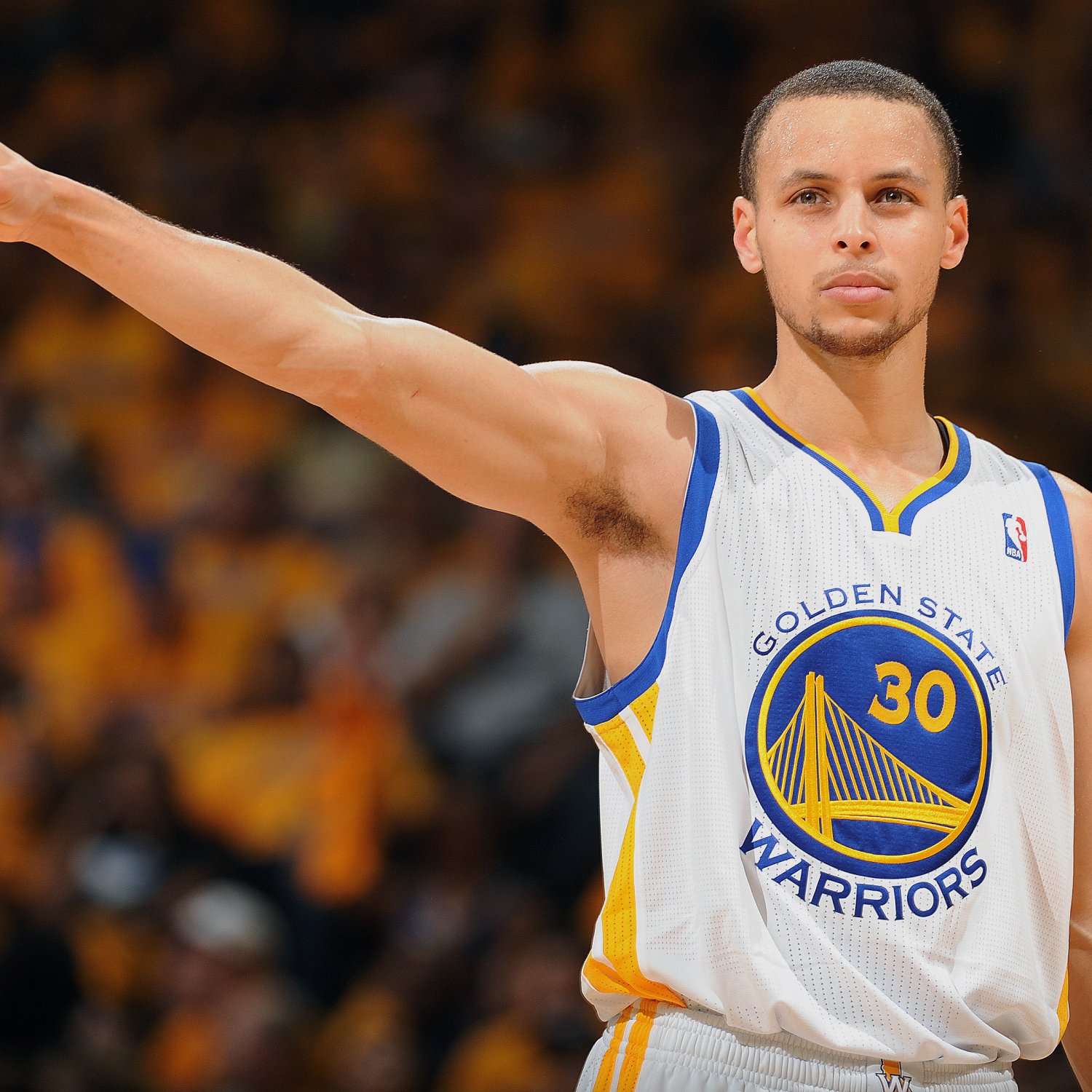 There was 'Run TMC' in the 90s. Now, there is the 'Splash Bros' with Curry and Klay Thompson running the show. Curry, who has already surpassed his dad, Dell Curry (one of the best shooters in NBA history) as a player and outside threat, is playing his best ball this season, and it doesn't appear he's going to slow down anytime soon. Averaging 23.4 points and 7.7 assists to 3.4 turnovers (something he's worked on/made a deal with his mom to improe), Curry has shown he can do a lot of everything. While Curry is at the core an outside shooter, he has showcased a wide array of skills, exemplifying all of the needed attributes to be a great point guard. Curry is constantly improving his game and it's shown every game this season. If his ankles can take it -- which is a major concern -- Curry could well be on his way to becoming one of the best point guards the NBA has seen. On top of it all, he's led the Warriors to a franchise best start, which also happens to give the Warriors the best record in the NBA. There isn't much to argue here with the baby-faced assassin from Davidson.
Follow @ChatSports & @HayDayKim for more of your favorite sports news
Back to the NBA Newsfeed