It's been a big summer for women in the basketball coaching world.
First, Los Angeles Clippers assistant video coordinator Natalie Nakase became the first woman to take an assistant role during the summer league...and now, just a month later, Becky Hammon becomes the first woman to be named an official assistant.
The San Antonio Spurs had invited Hammon - a WNBA legend planning to retire at the end of the 2014 season - to attend practices and coaches meetings to learn more about professional coaching. Hammon, who has played for the WNBA's San Antonio Stars since 2007, quickly took to the role, and made such an impression that Spurs coach Gregg Popovich offered her a full-time position.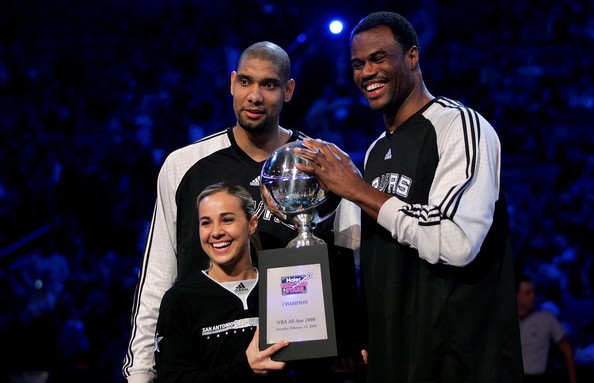 "I very much look forward to the addition of Becky Hammon to our staff," Popovich told NBA.com. "Having observed her working with our team this past season, I'm confident her basketball IQ, work ethic and interpersonal skills will be a great benefit to the Spurs."
Hammon already had close ties to San Antonio and the Spurs organization, winning the 2008 NBA All-Star Skills Challenge with Spurs legends Tim Duncan and David Robinson.
In 2011, she was named one of the WNBA's top 15 players of all time.
More:
Brian Scalabrine Reveals His Return To Boston In Brilliant Parody Of LeBron's Announcement
Former #6 Overall Draft Pick Out Of The NBA After Just Three Seasons
Back to the NBA Newsfeed