We've already seen several NBA blockbuster trades this offseason as the New York Knicks acquired Derrick Rose, Jeff Teague was sent to the Indiana Pacers and the Orlando Magic acquired Serge Ibaka, yet we're bound to see plenty more deals. Here are five plausible trades that would change the face of the league.
5) Jahlil Okafor to the Spurs
This idea has been thrown around a good deal, and it makes a lot of sense. Okafor could serve as a short-term backup behind Pau Gasol and take over long-term as the next great Spurs big man. Philadelphia has been trying to get rid of Okafor all offseason, and San Antonio could send them Kyle Anderson and Patty Mils or Jonathan Simmons in return.
4) Ricky Rubio to the Pelicans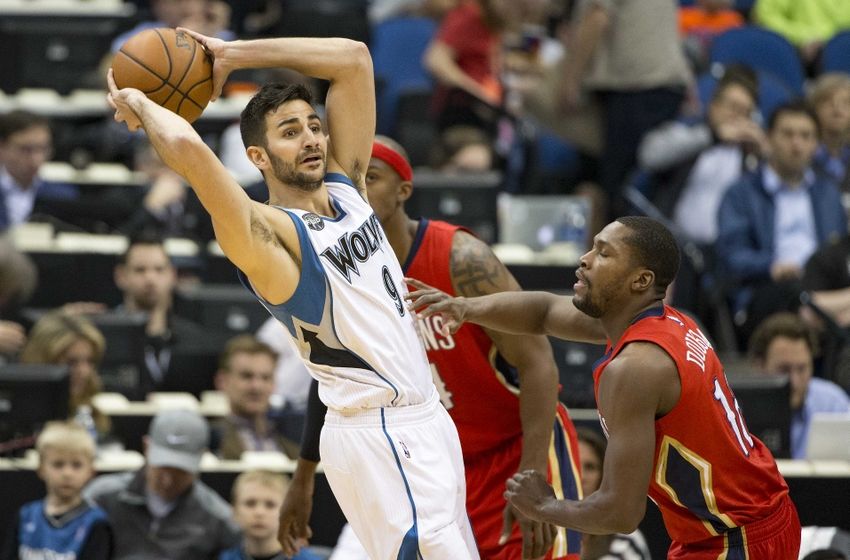 New Orleans needs help of any kind if they want to get back to the playoffs, and Rubio is someone who should become available. The Timberwolves have said they aren't shopping him at this time, but No. 5 pick Kris Dunn looks like he could take Rubio's starting job this season, and Tyus Jones looks like a reliable backup point guard. That makes Rubio expendable, and the Pelicans would love to have him dropping dimes to Anthony Davis.
3) Kevin Love to the Trail Blazers
This may be a bit out of left field, but Love is a Portland-native who would fit the Blazers' up-tempo system perfectly. Cleveland should breeze through the Eastern Conference with or without Love, and they need to start preparing for a rematch with the Warriors - during which Love won't be able to defend anyone. Adding versatile, reliable defenders in Al-Farouq Aminu and Mo Harkless would help the Cavs be able to guard Kevin Durant and Draymond Green more adequately, and they could swap Iman Shumpert to add another shooter in Allen Crabbe.
For the Blazers, this gives them a legitimate Big 3, pairing Love with Damian Lillard and C.J. McCollum.
2) DeMarcus Cousins to the Wizards
Sacramento has been unwilling to part ways with Cousins until this point, but it's something that could change sooner rather than later. There are only a select few players or coaches that can get through to Cousins on a consistent basis, and former Kentucky teammate and Wizards point guard John Wall is one of them. Washington also needs help down low, and could send the newly-signed Bradley Beal to the Kings in return for him.
1) Russell Westbrook to the Celtics
Oklahoma City can't let Westbrook leave for nothing as a free agent after losing Durant, so if they don't get a long-term commitment from Westbrook before the trade deadline, he could be gone. Boston is his most likely trade destination given their immense amount of assets, and this haul is something that would definitely appease the Thunder and help their rebuilding effort.
Back to the NBA Newsfeed
Related Topics: Jahlil Okafor, Spurs News, DeMarcus Cousins, Wizards News, Celtics News, Russell Westbrook, Kings News, 76ers News, Timberwolves News, Kevin Love, Ricky Rubio, Trail Blazers News, Cavs News, Thunder News, NBA News, Pelicans News