There has become as much intrigue surrounding the NBA offseason as there is about the regular season as we've seen a number of superstars change teams in recent years. Free agency is now a huge spectacle, and that will be the case again this year with a loaded class of available players and another salary cap increase, meaning that virtually every team will have cap space. Of course, there are also many trades that happen in the offseason. With that in mind, here are the five biggest names that are the most likely to change teams this summer:
Carmelo Anthony, SF, New York Knicks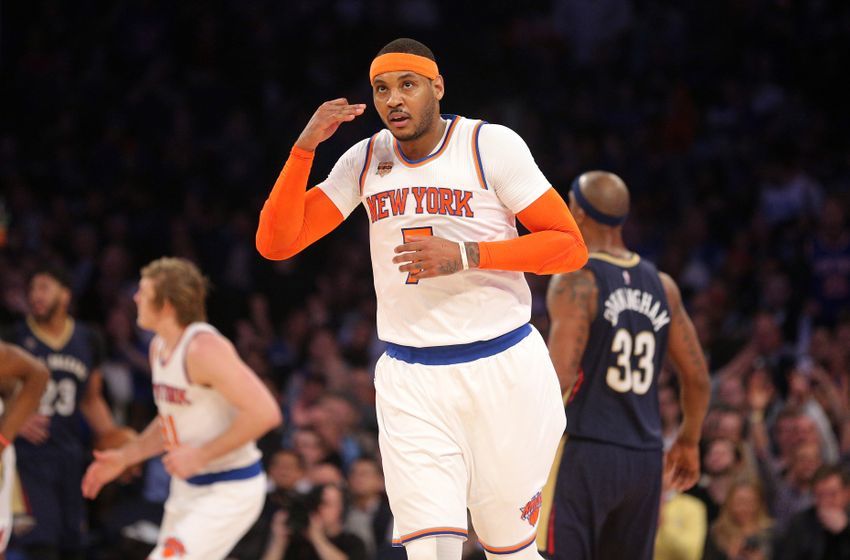 The writing has been on the wall for some time, but Anthony will not be back with the Knicks next season despite the fact that he has two more years left on his contract and a no-trade clause. We'll let team president Phil Jackson tell it:
"We've not been able to win with him on the court at this time. I think the direction with our team is that he is a player that would be better off somewhere else and using his talents somewhere he can win, or chase that championship."
Yikes. Carmelo revealed last month that he would be open to leaving the Knicks this offseason, marking the first time he has ever said he was open to other options. However, he still has all of the power with his no-trade clause, meaning he'll only go to a contending team he wants to play for. Right now, it appears those two options are the Los Angeles Clippers and the Cleveland Cavaliers.
Blake Griffin, PF, Los Angeles Clippers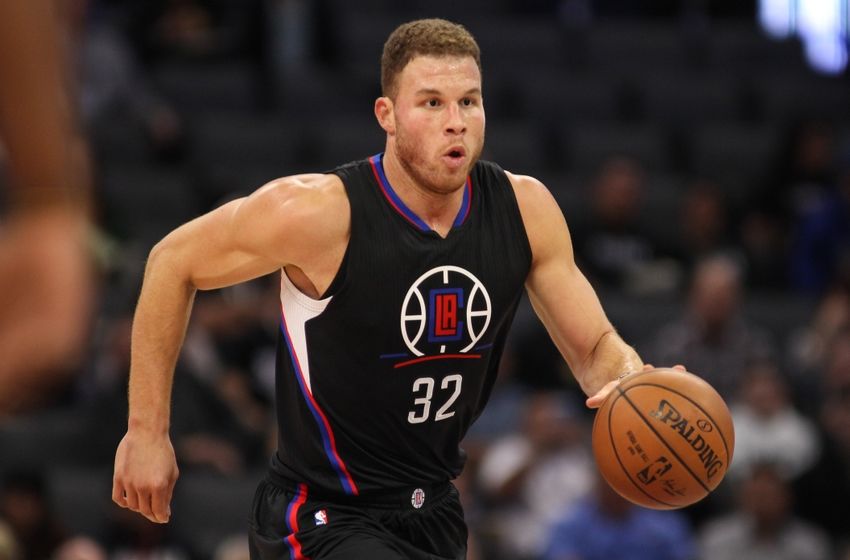 Here's LA's problem - assuming they don't upset the Warriors, they still will have never made the Western Conference Finals in franchise history. As such, there's a strong chance they do some form of "blowing it up" this offseason. Both Griffin and Chris Paul are set to be unrestricted free agents, and while the Clippers have said they would like to re-sign both, they probably won't. With the chance to acquire Anthony (as mentioned above) and pair him with Paul (remember, they're great friends), Griffin seems to be the guy who won't be back.
There's a chance Los Angeles could agree to a sign-and-trade with the Knicks, which would put him in New York with Porzingis. However, I don't think that will happen. They'll likely just let Griffin walk in free agency, where his hometown Oklahoma City Thunder will be the heavy favorites to sign him. The Miami Heat will also likely go after him.
Derrick Rose, PG, New York Knicks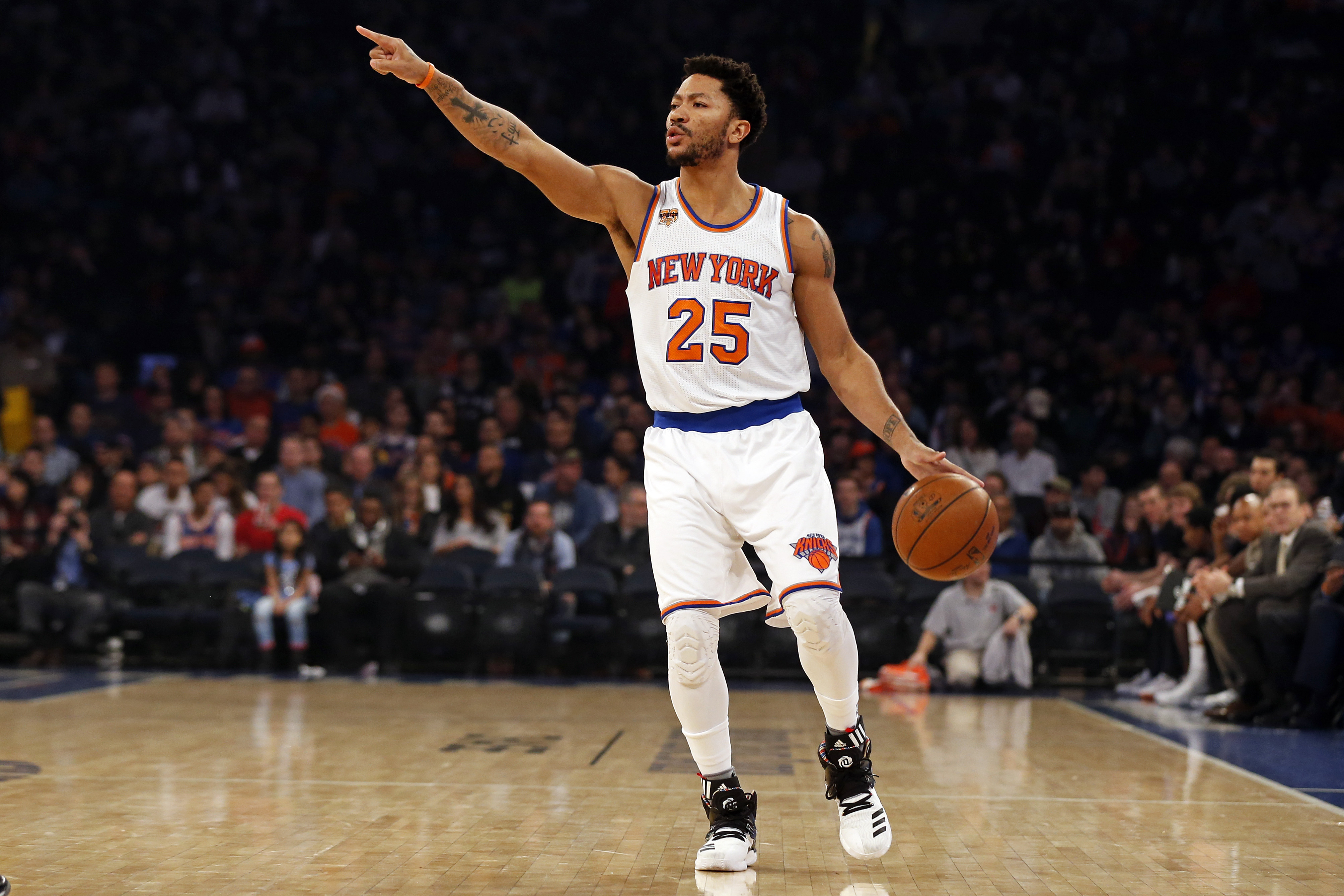 Speaking of the Knicks and unrestricted free agents, we have Derrick Rose. Because of the major contract he will seek on the open market, it's largely expected that he will not be back in the Big Apple. Plus, the Knicks with have a high lottery pick in a point guard-heavy draft. When he does hit the open market, the Minnesota Timberwolves may be interested (thanks to Tom Thibodeau), as will teams with a need at the position like the Dallas Mavericks, Indiana Pacers and Milwaukee Bucks.
Ricky Rubio, PG, Minnesota Timberwolves
Rubio has appeared to be on the outs in Minnesota ever since the Timberwolves drafted Kris Dunn in the top five in the 2016 draft, but played exceptionally well and maintained his starting spot all season long. Minnesota may feel like they can't trust Dunn in the starting lineup yet - in which case Rubio would undoubtedly be back - but all signs indicate that they are ready to trade him. The Knicks, Mavericks and New Orleans Pelicans are probably the most likely options for Rubio.
Jahlil Okafor, C, Philadelphia 76ers
At some point, the Sixers are going to deal Okafor. They already have plenty of size and would be better served finding a veteran backup center who can provide leadership for this young team. They have been fielding offers for Okafor since the start of last offseason, but haven't found anyone who has met their asking price. Assuming they drop their demands, Okafor should be playing somewhere else next season. The San Antonio Spurs, Brooklyn Nets and Washington Wizards are all teams to watch for him.
Back to the NBA Newsfeed
Related Topics: Jahlil Okafor, Blake Griffin, Clippers News, Derrick Rose, Timberwolves News, 76ers News, Knicks News, Ricky Rubio, Carmelo Anthony, NBA Rumors, NBA News