The 2015-16 NBA season is only days old, which means it's a great time to discuss which NBA players are primed for comeback seasons. Injuries are an unfortunate reality of the NBA and it happens every year. But last year, it certainly seemed like more big-name players suffered serious injuries. That means this season is full of superstars ready to bounce back with a monster effort. One quick note, Kyrie Irving isn't on this list because it isn't clear when he'll return with his injury. There are also players like Lance Stephenson who could end up rebounding in a big way. With that in mind, here are five NBA players who are primed for huge comeback seasons. 
5. Kevin Love, Cleveland Cavaliers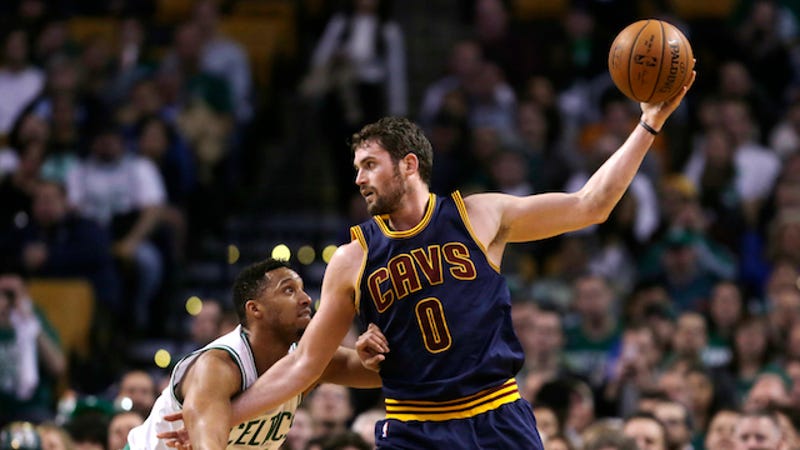 Love wasn't terrible last year, but his numbers and efficiency dropped across the board in his first season in Cleveland. He missed time in the playoffs last season and never quite looked like the player he was in Minnesota. Part of that is he's now playing with better teammates, meaning Love doesn't need to do everything. Love played well in the Cavs' game against the Grizzlies, putting up game-highs with 17 points and 13 rebounds. Even LeBron James expects Love to have a huge season. 
4. Kobe Bryant, Los Angeles Lakers
This isn't about Bryant playing better, but rather just simply playing. He's played in just 41 games the past two seasons, battling various injuries. Bryant should still be the same player he's been in recent seasons; a volume scorer who isn't that efficient. If Bryant can stay healthy for most of the season and continue to average roughly 24 points per game (like he did in the season opener), it will be a bounce back season for Bryant. 
3. Chris Bosh, Miami Heat
Bosh was in the midst of his best season with Miami, averaging 21 points, seven rebounds and two assists (all highs with the Heat), before he was sidelined by blood clots in his lung. Thankfully, Bosh is healthy now and should have a monster season. Bosh dropped 21 point and 10 boards in the Heat's season opener and he should continue that level of play for much of the season. 
2. Paul George, Indiana Pacers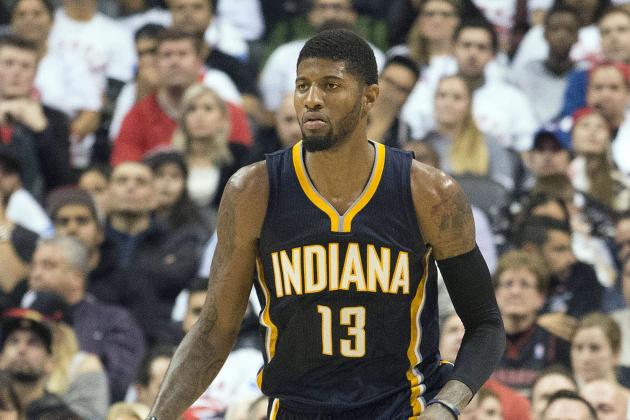 George made a brief appearance late last year, but the vast majority of the season was lost because of a broken leg. A versatile player, George will be asked to play more power forward this season. Through two games, George is averaging 17.5 points, 10 rebounds, 6.5 assists and two steals. While he's struggled outside the arc early, that part of his game will turn around. The most promising part for George is that he's only 25 years old and hasn't hit his ceiling yet.  
1. Kevin Durant, Oklahoma City
This one is easily the most obvious choice. The scariest part (for Thunder opponents) is that we're talking about a comeback season for a player who averaged 25 points, six rebounds and four assists per game last year. Of course, Durant makes the list because he only played in 27 games last season and wasn't 100 percent in many of those. Durant is healthy now and should stay that way for the rest of the year. Don't be surprised when Durant approaches 30 points per game and leads the Thunder deep into the playoffs. 
Back to the NBA Newsfeed
Related Topics: Kevin Durant, Kevin Love, Chris Bosh, Kobe Bryant, Paul George, NBA News