The NBA offseason has become nearly as big of an event as the regular season itself, and this year's free agency class has the potential to reshape the league. There are also a number of star players who figure to find themselves at the forefront of trade talks and several teams who feel they are a piece away. 
What can the Boston Celtics or Philadelphia 76ers do in the East? Will the Milwaukee Bucks add another star with Giannis Antetokounmpo? Will the Houston Rockets add to their already impressive core?
Here are the four potential moves that would most significantly change the landscape of the league:
1) LeBron James leaves the Cavs
This is the most obvious one. LeBron is the best player in the league and the Cavs likely won't be a playoff team if he were to leave. The Los Angeles Lakers, Philadelphia 76ers, and Rockets are all planning to pursue LeBron on the open market and he's reportedly very much looking into each of those destinations. Whichever team he joins would immediately become a title contender.
If James leaves, the Cavs are no longer a player in the East and would also likely look to trade Kevin Love and simply try to rebuild again. There would then become a major fight between Boston and Philadelphia (and maybe Toronto) to be the new top team in the East.
If LeBron stays, everything remains status quo in the East - but no one has as much power as LeBron James this offseason.
2) Spurs trade Kawhi Leonard
Despite everything that has gone on this season, the San Antonio Spurs reportedly plan to offer Kawhi Leonard a supermax extension as soon as they can. If he signs it, he'll be back and the Spurs will remain relevant in the title chase. 
However, if he doesn't sign it, the Spurs will look to trade him. As the best two-way player in the league outside of LeBron, Leonard would be the star where ever he went and would make his new team an immediate contender. 
The 76ers and Celtics are both interested in Leonard and have the ammunition to get a deal done, and whoever got him would be the favorite to unseat the Warriors. If the Lakers make a deal to land him, they become a much more attractive destination for LeBron or Paul Geoge in free agency. Outside of LeBron, Kawhi will be the biggest chip to fall.
3) Paul George's free agency decision
George's free agency decision is down to two options - stay with the Oklahoma City Thunder or leave to join the Lakers. The Indiana Pacers traded George last offseason because of his stated desire to sign with the Lakers this summer, but he has also raved about his time in OKC and developed a very close friendship with Russell Westbrook.
If he stays in Oklahoma City and signs an extension, the Thunder will have both him and Westbrook locked up for at least four years, giving them a core to build around and extending their window of contending. 
However, if he were to leave for LA, OKC would return to being a fringe playoff team while the Lakers would have one of the two superstars they covet. Los Angeles would also become a fringe playoff team in the West, even if they don't land another superstar.
4) DeMarcus Cousins' free agency decision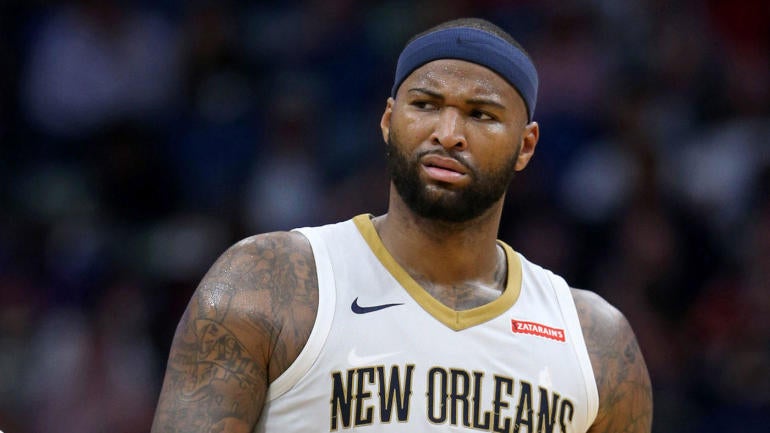 Cousins was a lock to receive a max before he ruptured his Achilles, and while that has caused the market to cool around the talented big man, that actually has created more drama around him this offseason. Why? It has driven his market price down. Many teams feel they could realistically get him for cheaper than the max because of the injury, while others who were interested in him appear reluctant to gamble on him - even the Pelicans are planning to offer him less than the max.
As such, Cousins becomes a wildcard on the open market. Will he go for a chance to win? Will he go the max bidder? Will he stay with New Orleans? Will the Pelicans try to sign and trade him?
Without him, the Pelicans are likely still a playoff team but not a real threat. It remains to be seen how much of an impact he'll be able to have for a new team as it depends on his recovery, but his impact for New Orleans could make or break them.
Stick with us in the Chat Sports app and download today. Plus, like Chat Sports on Facebook so you know when we go live with the latest NBA news!
Back to the NBA Newsfeed
Related Topics: NBA Rumors, NBA Free Agency, 2018 NBA Free Agency