This year's NBA trade market has been more flooded than usual with rumors of big-name players potentially being traded, but with less than 24 hours until the deadline, nothing of substance has happened yet. Most of the trade action occurs in a short flurry right before the deadline (which is set for 3:00 pm ET on Feb. 18), so chances are the biggest trades are yet to come - and they could involve a set of stars. Here are four high-profile players who are currently being shopped and could be traded before the deadline:
Dwight Howard, Houston Rockets
The Houston Rockets have been shopping star center Dwight Howard for the past few weeks since he plans to opt-out of his contract to become a free agent this offseason, but there are only a few teams pursuing him. Howard has been unhappy in Houston this season as his usage has decreased drastically, yet Houston's steep asking price has only left the Charlotte Hornets and Atlanta Hawks as interested teams.
Howard is interested in Charlotte because it would reunite him with coach Steve Clifford, who was an assistant during Howard's time with Orlando, and Atlanta is Howard's hometown team. However, there's little momentum towards a tangible trade at this point with teams just opting to pursue him as a free agent.
Pau Gasol, Chicago Bulls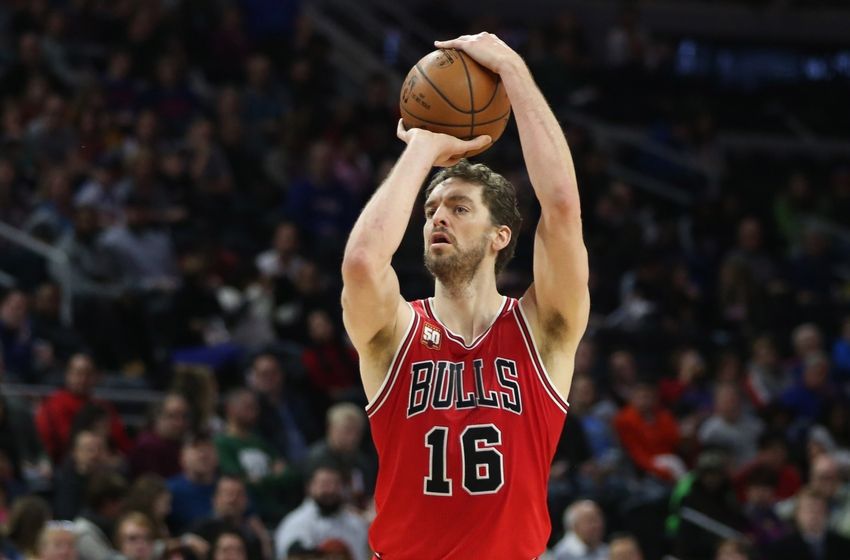 The Vertical's Adrian Wojnarowski is reporting that the Bulls are "aggressively shopping" Gasol since he can opt-out and become a free agent this summer as well, and Chicago is determined to get something of value in return for him instead of losing the All-Star for nothing. Several teams have called about Gasol, but none have been willing to offer the Bulls what they want in exchange for the 35-year old. The Toronto Raptors are looking for an upgrade at the power forward position and are the favorites to trade for Gasol.
Al Horford, Atlanta Hawks Horford is the headliner of the three starters Atlanta is shopping prior to the deadline, and they've received interest from a handful of teams, most notably the Boston Celtics and Miami Heat. There's the potential of a three-team trade that would send Horford to Miami with the Hawks getting Dwight Howard from the Rockets, and that seems to be the best chance of him getting moved at this point - but don't put it past the Celtics to throw together an offer of two role players and a large quantity of draft picks.
Hassan Whiteside, Miami Heat
The Miami Heat have been frustrated with the inconsistency and immaturity of star center Hassan Whiteside, and with him set to become a free agent this offseason (and since Miami can't afford what it will cost to re-sign him), they have made him available in trade talks. It's tough to move Whiteside because of his salary ($981,348) and the value the Heat want in return for him, but the Heat are trying to package him with some of their higher paid players. In the three-team trade mentioned above, Whiteside would go to Houston to replace Howard, which is his most likely destination.
Back to the NBA Newsfeed
Related Topics: NBA Trade Rumors, Hawks News, Pau Gasol, Al Horford, NBA Trade Deadline, NBA News, Dwight Howard, Rockets News, Heat News, Hassan Whiteside, Bulls News