We knew what we were going to get out of Stephen Curry and LeBron James this year. You always have an idea with dependable forces like Tim Duncan are going to give you night in and night out. But, what about the surprises? The guys who have raised an eyebrow in the best way possible this year? Here's our list of the 4 NBA Players Who Have Been BIG Surprises This Season (In A Good Way).

From a rotation big man to a dominant paint force who's going to get PAID in the next couple of years, Ezeli is now a starting-caliber center. He's a fantastic rim protector, holding opponents to a 43.4% shooting percentage at the rim (8th best in the NBA). He also block more than three shots per 48 minutes and has developed some offensive moves in the block. He's the real deal, and a big part of the Warriors' dominant run so far.
Isaiah Thomas has always been a great change-of-pace point guard, but he's now morphed into one of the most deadly slash-and-kick players in the league. He's among the NBA's top scorers at 21 points per game and his turnover rate in miniscule compared to most NBA point guards. He's more than just a capable hand for Boston -- he's a budding star.
Andre Drummond is the cornerstone for a Detroit Pistons team that appears destined to post its first winning season in eight years. At 22 years old, Drummond is the #1 threat on the glass in the NBA and it's not even close. He leads the league with 458 rebounds, 87 more than the always rebound-proficient DeAndre Jordan. His 16.4 rebounds per game is a rare number in the post-Wilt Chamberlain era. He's also picking up about two steals per game and is growing as a pick-and-roll finisher. If he keeps this going, he'll be in the MVP race.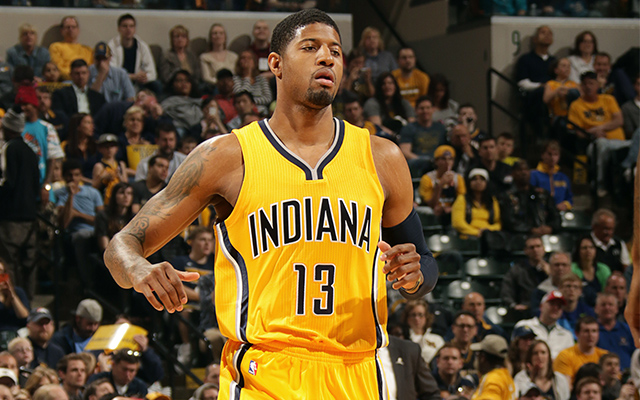 Two summers ago, a gruesome leg injury had some wonder if George would ever fully realize his superstar potential. Those worries have been put to rest. George is the Eastern Conference MVP so far and is having a career year to boot. Fifth in the NBA in scoring, George is hitting threes at a fantastic rate for a volume shooter (41.1%) and his rounding himself out with great rebounds, assists and steals numbers. He's "back" and better than ever.
Back to the NBA Newsfeed
Related Topics: Festus Ezeli, NBA News, Andre Drummond, Paul George, Isaiah Thomas