A new NBA season is set to tip off in a month, and while most teams are full of optimism, some coaches know that they are coaching for their jobs this season. Here are four coaches that are on the hot seat this season:
Randy Wittman, Washington Wizards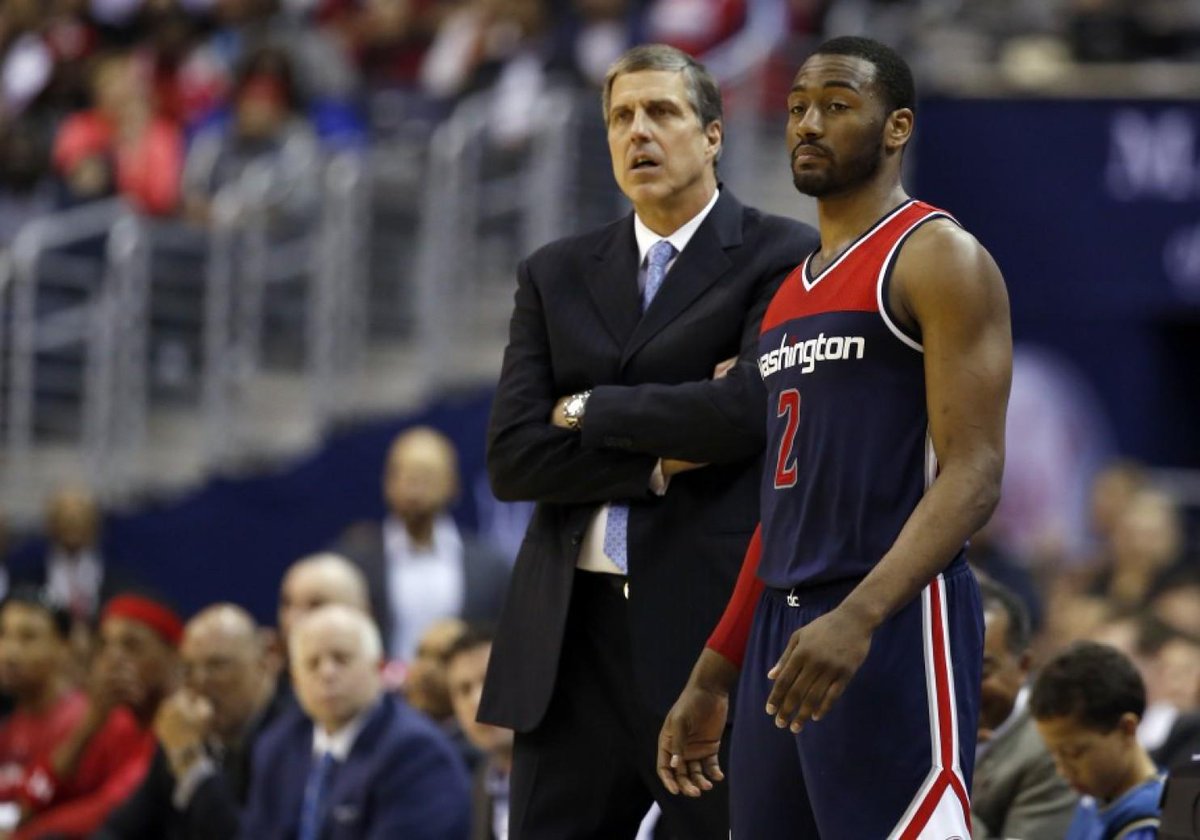 Washington's first-round sweep of the Raptors saved Wittman's job, and now it's on him to prove he can take the Wizards a step further this season. There have been a lot of questions about Wittman's ability to reach his players, and his relationship with the front office is wearing thin. Wittman needs the Wizards to finish with one of the top two or three records in the East and/or make the conference finals for him to keep his job.
Byron Scott, Los Angeles Lakers
The Lakers were disappointingly bad last season, but they are expected to be improved and competing for a playoff spot at season's end. Scott hasn't been able to develop LA's young players, and the Lakers have often looked lost on both ends of the floor. Even though he's entering the second year of his four-year deal, Scott needs to prove himself or he'll be out of a job - especially with better options (Tom Thibodeau?) available. 
Derek Fisher, New York Knicks
New York's disastrous 2014-15 season was headlined by Fisher's apparent deficiencies as a head coach, and with expectations always being high in the Big Apple, the Knicks need to show a lot of improvement for them to feel comfortable moving forward with an inexperienced leader.
David Blatt, Cleveland Cavaliers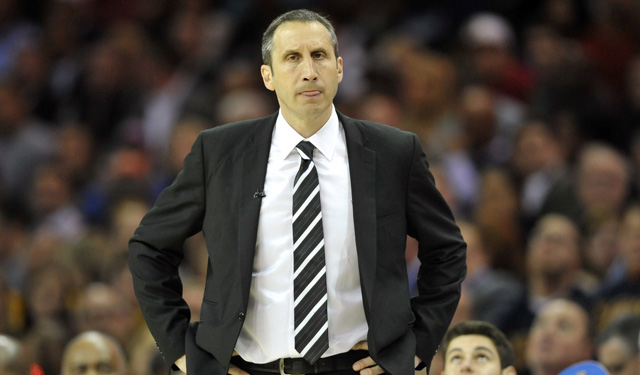 Blatt found himself on the hot seat several times last season due to clashes with LeBron James and questions about his ability to reach his team, but a trip to the Finals ensured he'd be back this year. Now, with championship expectations, the Cavs need to deliever a ring for him to keep his job - unless he somehow earns LeBron's admiration and respect this time around.
Back to the NBA Newsfeed
Related Topics: Derek Fisher, Byron Scott, Randy Wittman, David Blatt