Despite everything we think we know about tomorrow's NBA Draft, there are bound to be a few surprises no one sees coming. There will be players that are drafted well before anyone expects, and on the flip side, there are players that will be on the board much longer than anticipated. These three players are the most likely to slide from their projected draft position:
Dennis Smith Jr., PG, NC State Wolfpack
Smith's draft stock is pretty sporadic. There several teams who like him in the back end of the top 10, but he's not at the top of the board for any of them. He has been most linked to the Dallas Mavericks with the No. 9 pick (which I think will end up being his landing spot), but Dallas will take Frank Ntilikina if he's available. That happens, and Smith could see himself falling to the back end of the lottery since most of the teams after Dallas don't have a need at the point guard position.
WATCH: Chat Sports' Periscope NBA Mock Draft
Malik Monk, SG, Kentucky Wildcats
Monk is at risk of falling because of his size. He played shooting guard at Kentucky, but at 6-foot-3 with a similar wingspan, he would be one of the smallest shooting guards in the entire league. Some teams think they can convert him into a point guard, but it's no secret that his size is a concern.
Once projected to go as high as No. 3 to the 76ers because of his shooting ability, Monk is now in danger of falling out of the top 10 entirely. If he does, the Hornets or Pistons will be very, very happy.
Lauri Markkanen, PF, Arizona Wildcats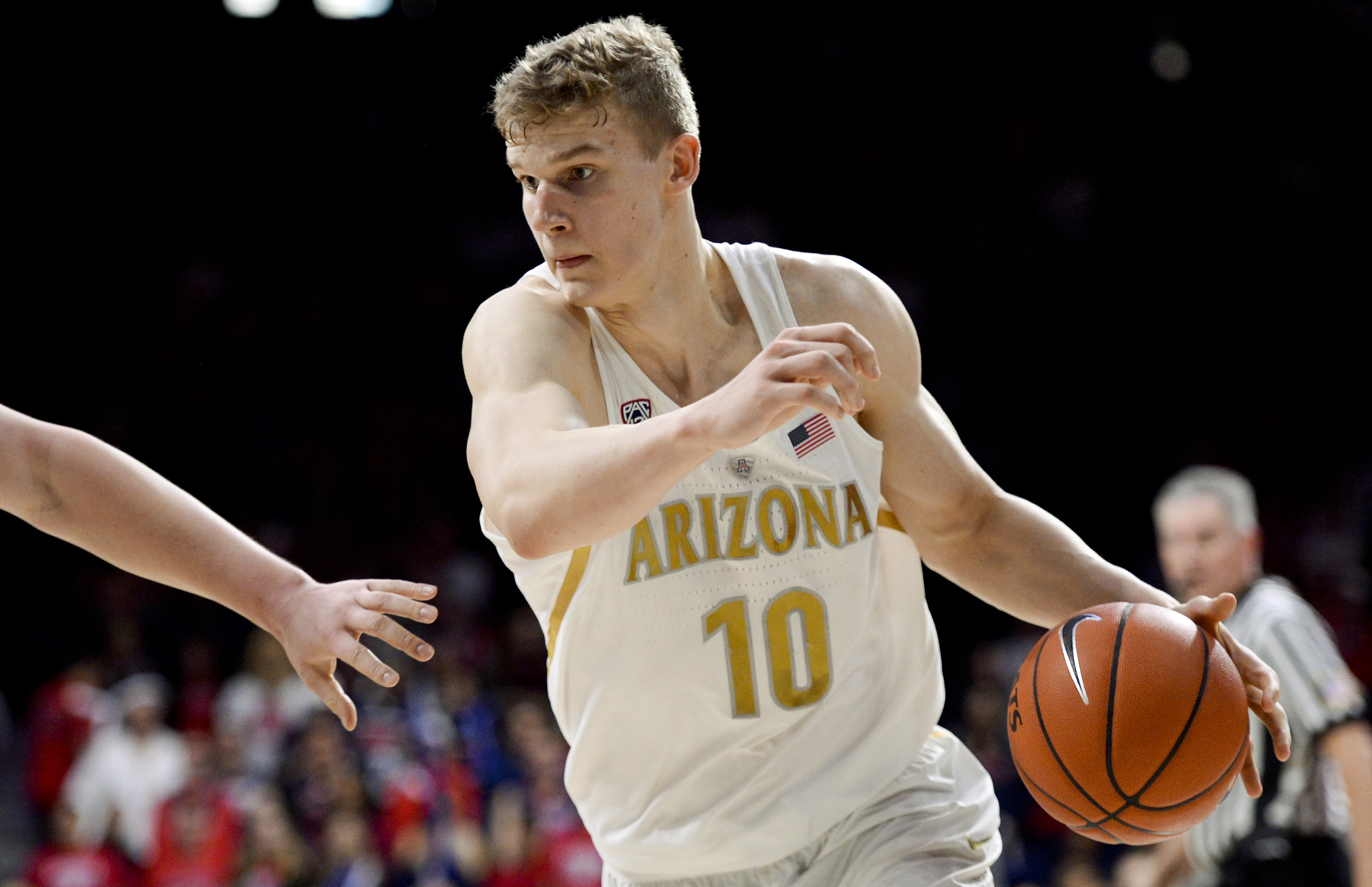 WATCH: Chat Sports' Periscope NBA Mock Draft
Markkanen has mostly been linked to the Timberwolves at No. 7, but their interest in him is reportedly just a smokescreen. The Knicks are also rumored to have interest at No. 8, but that's only if they trade Kristaps Porzingis. 
So, if Minnesota passes on him, where could he fall to? The Kings are known to have some interest in Markkanen at No. 10, but given some of the other power forwards that are projected to be late lottery picks (Zach Collins, John Collins, Harry Giles), it's not out of the realm of possibility for Markkanen to fall to the very end of the lottery.
Follow our NBA page for all the latest NBA Draft rumors!
Back to the NBA Newsfeed
Related Topics: Malik Monk, 2017 NBA Draft, Dennis Smith Jr., Lauri Markkanen, 2017 NBA Draft Rumors