The NBA season is churning right along as we're at the halfway point of the season, and teams have solidified themselves as either playoff contenders or teams already looking forward to next year. As such, the trade market is starting to heat up, and several All-Star caliber players could be on the move. Here are three blockbuster trades that could happen in the coming weeks:
Marc Gasol to the Cleveland Cavaliers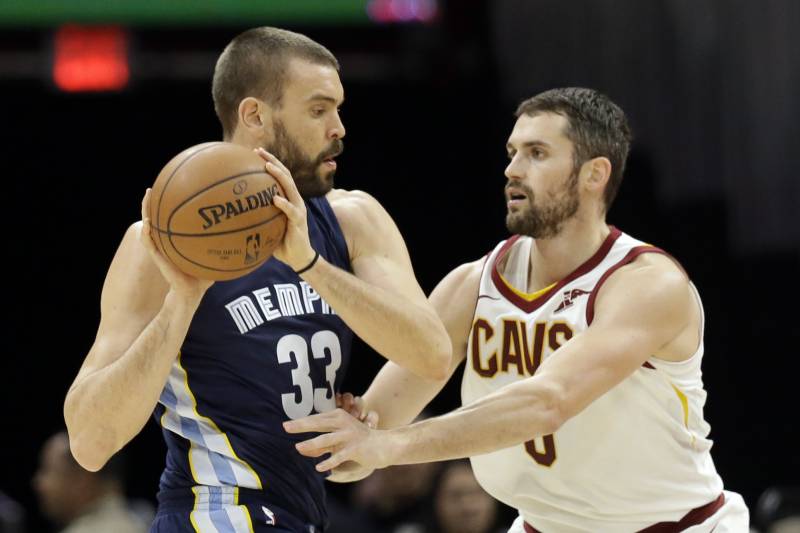 Gasol has quietly been perhaps the best all-around center in the league for several years. He's a gifted passer, lockdown defender and can score from anywhere on the court. The Grizzlies have been one of the worst teams in the entire league this season, so while they've remained adamant about keeping Gasol, we don't think they'll be committed to that much longer. With an older team, Memphis really needs to start thinking about a rebuild.
Cleveland would gladly take everything Gasol has to offer and Memphis could use another top pick (Brooklyn's first-rounder Cleveland got in the Kyrie Irving trade) and could get younger in the frontcourt if the Cavs are willing to give them Tristan Thompson. 
DeAndre Jordan to the Milwaukee Bucks
Milwaukee is the team most actively pursuing a DeAndre Jordan trade, according to multiple reports, and are going all in on the immediate future after acquiring Eric Bledsoe earlier this season. The Bucks do have some valuable assets in Rookie of the Year Malcolm Brogdon, Thon Maker, Khris Middleton, and Jabari Parker, and Los Angeles would likely want at least one of those players (along with a first-round pick) in return. But if the Bucks think Jordan is worth it, a deal will get done.
NBA Fans - Download Chat Sports on iPhone today for breaking NBA news, rumors, scores and more - Chat Sports iPhone App!
Kemba Walker to the New York Knicks
With rumors that the Charlotte Hornets have placed All-Star point guard Kemba Walker on the trade block, the New York Knicks - despite not having a major need a point guard - have been linked to the NYC native.
The Knicks have planned to stay with their rebuild and let No. 7 overall pick Frank Ntilikina develop, yet we also know this franchise to be impatient. And, with New York in the playoff hunt along with Walker's team-friendly deal (still under contract through the 2018-19 season at just $12 million per season), something could happen sooner rather than later - especially in the Hornets are willing to absorb Joakim Noah's contract along with Ntilikina and a pick.
Follow our NBA page for all the latest NBA news & rumors!
Back to the NBA Newsfeed
Related Topics: DeAndre Jordan, NBA Rumors, Kemba Walker, Marc Gasol