The NBA season is over, and with most of the top free agents off the market, it's time to take a look at which players sold the most jerseys. This list is based on the jerseys sold from April to June of this season. Because of that, it shouldn't be a surprise that the Warriors and Cavaliers dominate the rankings. With that in mind, here are the 14 Best Selling NBA Jerseys.
14. Andre Iguodala, Warriors
Iguodala is the first of several Warriors players. This is the first time he's cracked the Top 15 in jersey sales this year, and the Warriors' success last year likely played a huge role in. 
13. Damian Lillard, Trail Blazers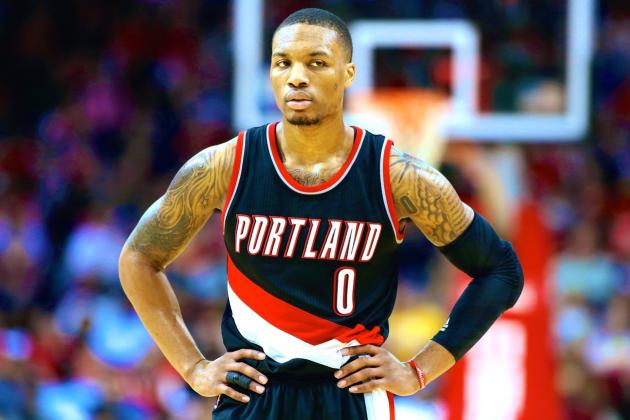 Lillard might be a bit overlooked because he plays for Portland, but he still cracked the Top 15. He's one of five point guards on the list and his strong postseason play likely played a major role in his spot. 
12. Dwyane Wade, Heat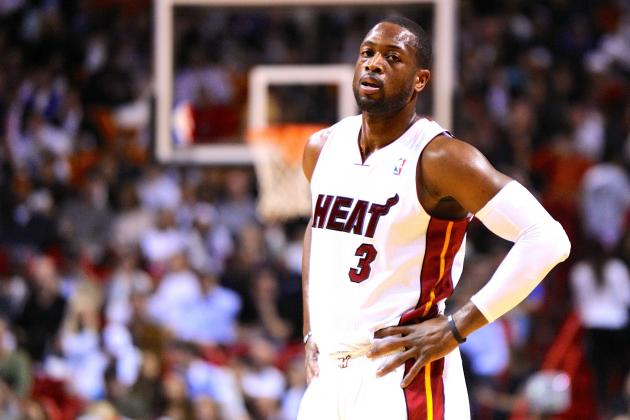 It's a good thing those Heat fans bought Wade jerseys, since he's now on the Bulls. With Wade returning to his hometown Bulls, it seems like a sure-thing that he'll rank even higher next year. 
11. Tim Duncan, Spurs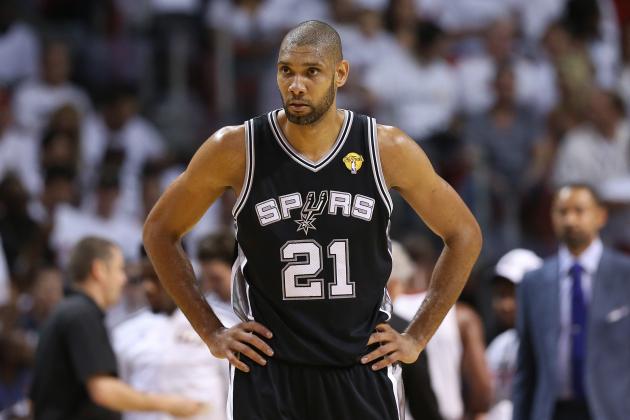 Duncan might be 40, but he keeps producing and his jersey keeps selling. Duncan might elect to retire and if he does, this will be the last year on the list. 
10. Derrick Rose, Bulls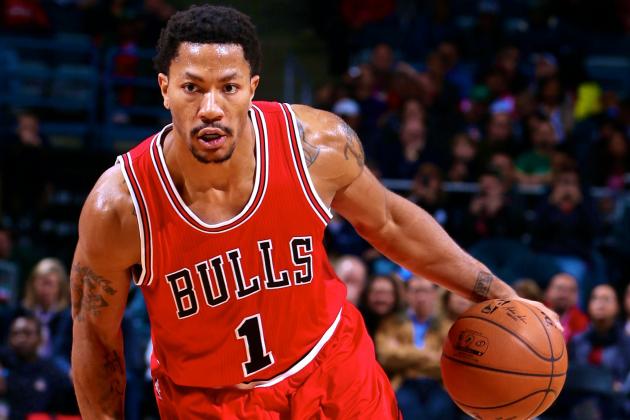 Rose is gone from the Bulls, and is now with the Knicks. He could very well rank higher next year, as Knicks fans grab his jersey. The Knicks didn't have a player crack the Top 14, but Kristaps Porzingis did rank No. 15. 
9. Kawhi Leonard, Spurs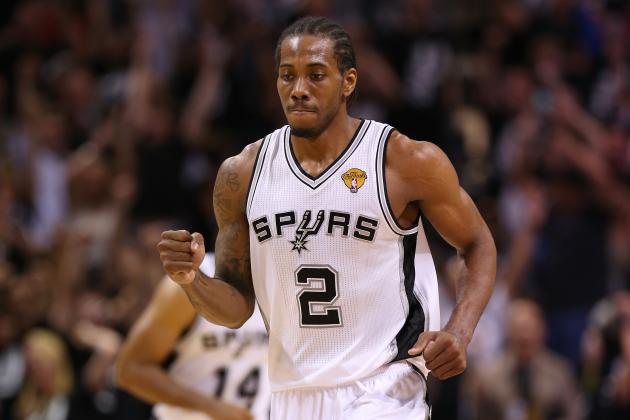 Here's the second (and last) Spur on this list. Leonard took a major step forward this year, and is one of the best two-way players in the NBA. 
8. Kevin Durant, Thunder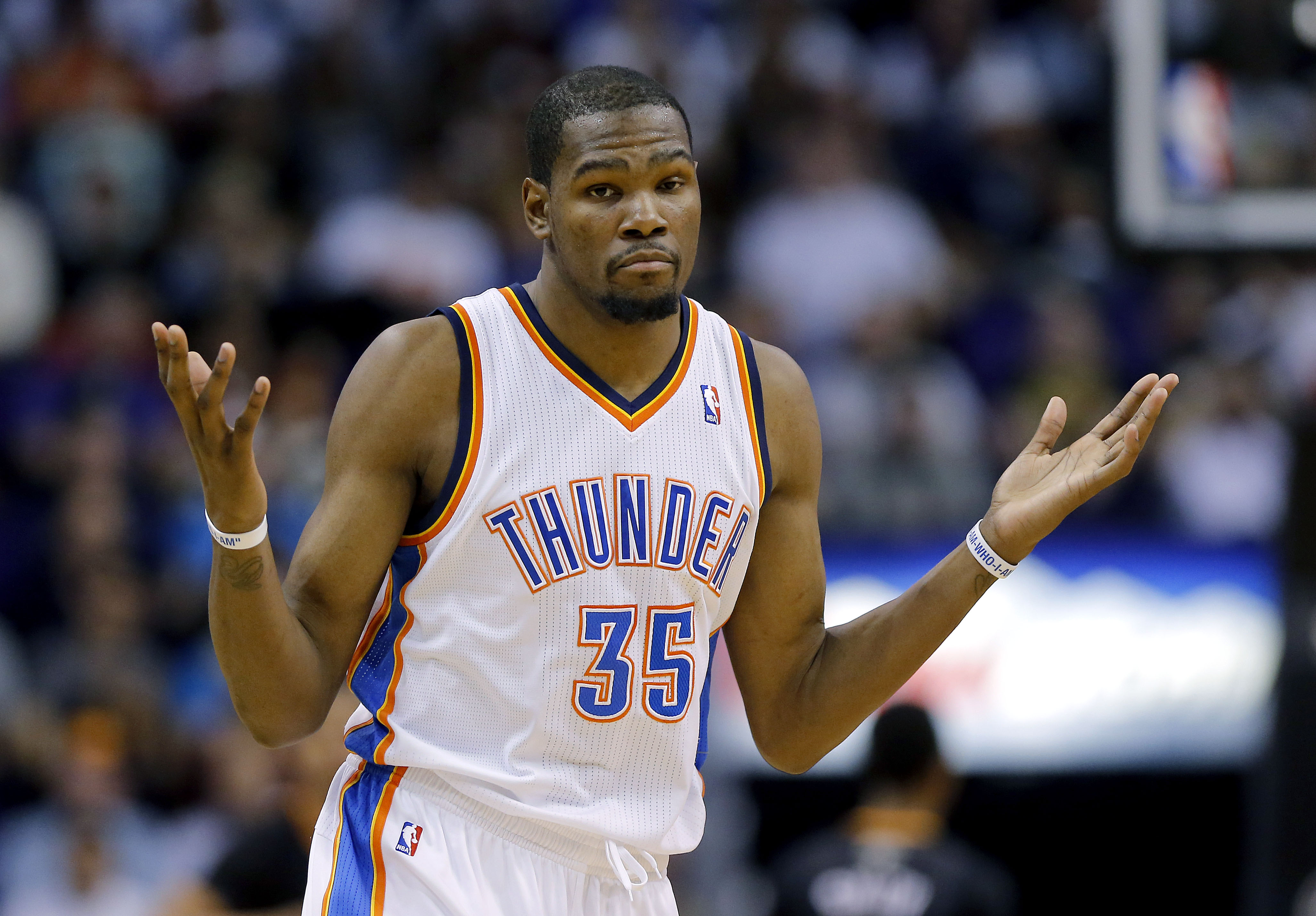 You think he'd be a bit higher right? Durant is a sure-fire Top 5 (and probably Top 3) player, but isn't even the highest player on his team. That includes both his old team and his new team. Now that he's with the Warriors, expect his jersey sales to get a major boost.
7. Draymond Green, Warriors
This is the highest Green has ranked, and he's still only the third Warrior on this list. His postseason antics got him more attention and probably helped boost the sales. 
6. Russell Westbrook, Thunder
Westbrook is staying in OKC (for now), which could provide a boost to his sales with Durant gone. It's his team now. 
5. Klay Thompson, Warriors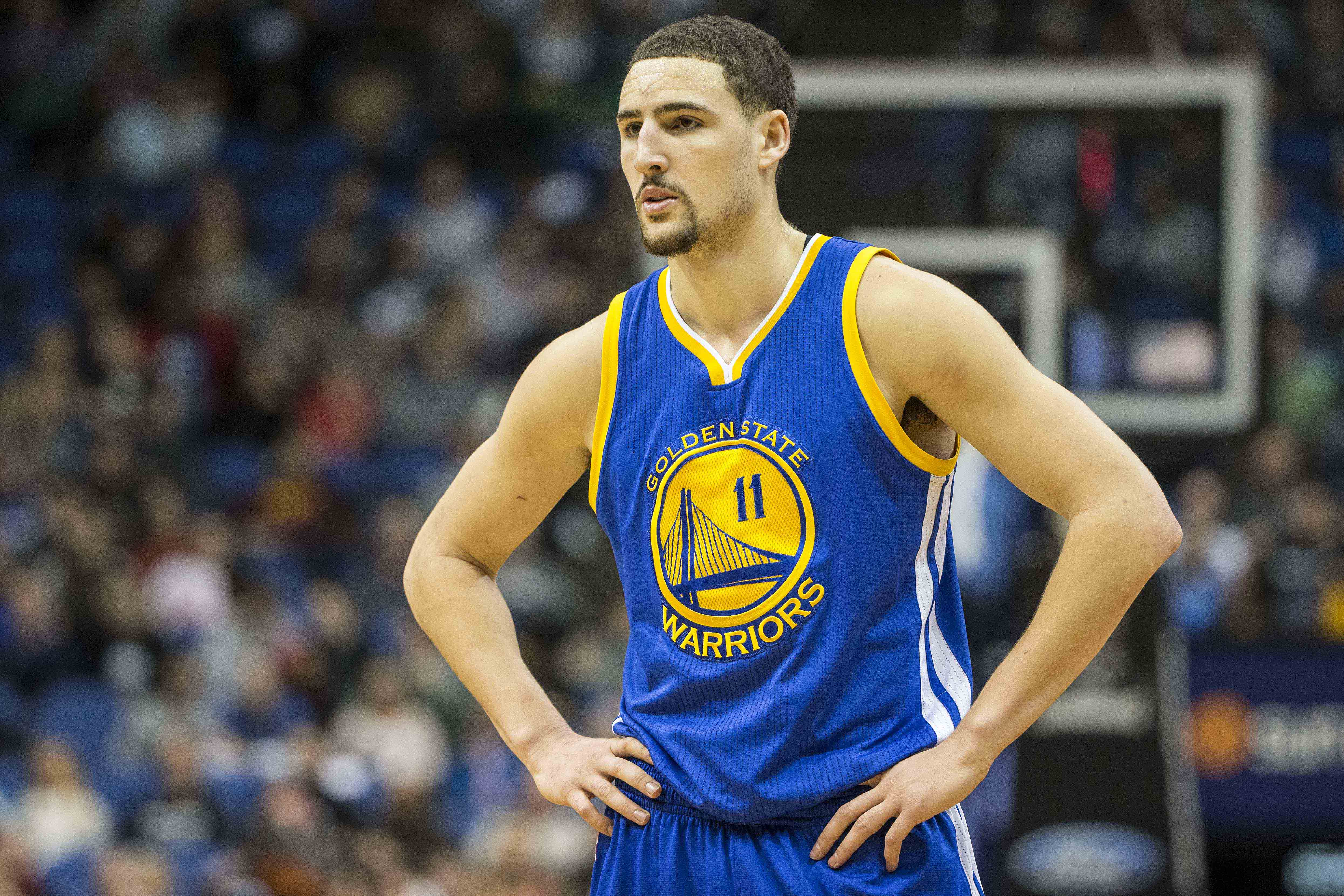 Here's the third Warrior on the list. Thompson doesn't get as much love as Stephen Curry does (more on him below), but Thompson can shoot 3-pointers and sell jerseys too.
4. Kyrie Irving, Cavs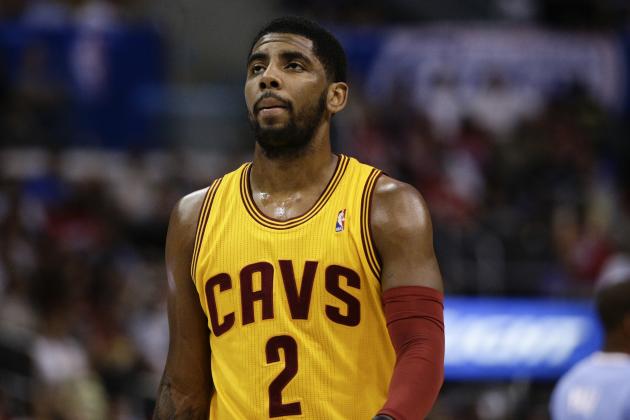 Here's the first of two Cavaliers, and the Cavs NBA title surely helped sell more Irving jerseys. 
3. Kobe Bryant, Lakers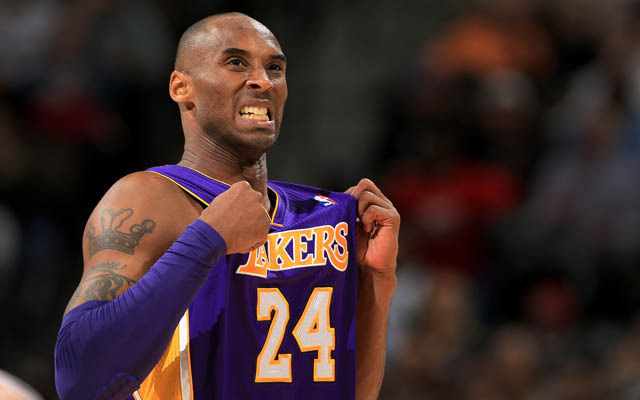 It's Bryant's last year, so it's not a surprise that he's so high. Since he's retired now, he'll drop off this list next year. 
2. LeBron James, Cavs
James might have won a NBA title for Cleveland, but he couldn't capture the top jersey spot. Still, he'd take that deal every time. 
1. Stephen Curry, Warriors
Curry once again is at the top, as he was all-season long. Curry was MVP on the best regular season team ever and shattered the record for 3-pointers, so it's not a surprise at all that he's the top jersey seller. 
Back to the NBA Newsfeed
Related Topics: Damian Lillard, Kevin Durant, Stephen Curry, NBA Jerseys, Draymond Green, Kobe Bryant, Klay Thompson, Derrick Rose, Kawhi Leonard, Lebron James, Russell Westbrook, Andre Iguodala, Kyrie Irving, Dwyane Wade, NBA Jersey Sales, Tim Duncan