The addage in the NBA is that a team can't win a title without a superstar, making the best players in the league that much more vital to their respective teams. All of the players on this list have certainly elevated themselves into true superstar status, but more importantly, they often dictate whether their team wins or loses on any given night. ESPN's Chris Broussard has started ranking the top players in the league every week - here's who he says are the best players in the NBA right now:
11) LaMarcus Aldridge, PF, San Antonio Spurs
ESPN: "Since January, Aldridge has nearly matched his Portland numbers. After scoring 23 or more points only five times in his first 32 games in San Antonio, he has tallied 23 or more in 15 of his last 29, including his last seven."
10) Anthony Davis, PF/C, New Orleans Pelicans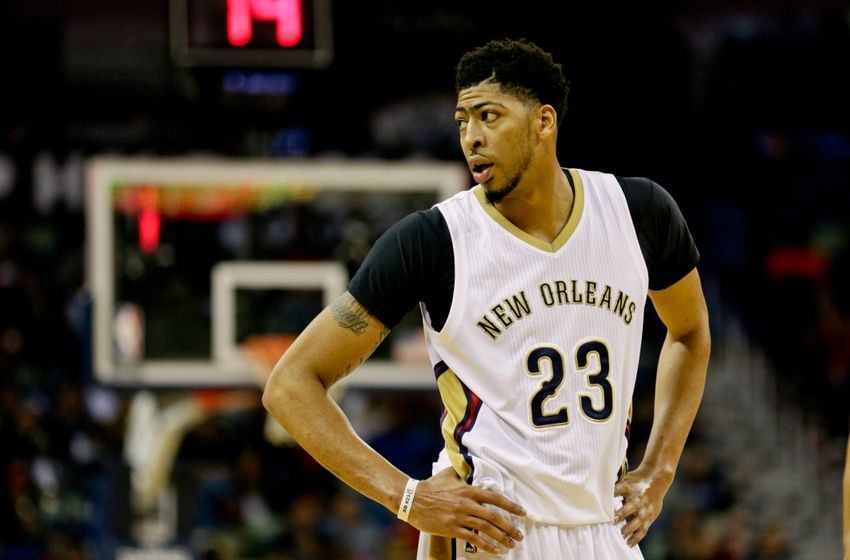 ESPN: "AD has been on a mad tear, averaging 31 points and nearly 12 rebounds over his last five games. His rush has done nothing for the injury-plagued Pelicans, who've lost four of those games. But it's hard to blame Davis for failing to carry a starting lineup full of journeymen and career backups to victory. Big men, no matter how good, need competent guard play to win games. Davis has gotten that from Jrue Holiday but otherwise, his support has been lacking. We won't punish him for that."
9) Kyle Lowry, PG, Toronto Raptors
ESPN: "It wasn't a week of gaudy numbers for Lowry either, but his Raptors went 3-1 and knocked off Atlanta and Miami, two of the hottest teams in the East. Like Kawhi Leonard, he gets it done on both ends, so his harassment of the Hawks' Jeff Teague and the Heat's Goran Dragic made up for his inaccuracy from long range."
8) James Harden, SG, Houston Rockets
ESPN: "It wasn't a week to write home about for The Beard, but he did drop 32 to lead Houston to an impressive W at Boston and rack up a near triple-double against the pitiful 76ers. And for all those who want Harden's ranking to plummet because of his legendarily laughable defense, here's how good his offense is: Even with his paper-thin resistance, he's ranked seventh in the league in PER (25.2)."
7) Damian Lillard, PG, Portland Trail Blazers
ESPN: "For the first time this season, Dame didn't go video game on Steph Curry and the champs. After averaging 45.5 points in their first two meetings, he was held to only 17 on 26 percent shooting, as the Warriors put the Blazers back in their place. But D.O.L.L.A. bounced back with a solid, if not spectacular, 19-point, 10-assist pick-me-up in a rout of Orlando."
6) Russell Westbrook, PG, Oklahoma City Thunder
ESPN: "Against the man I've just elevated above him, Russ became the first player with at least 25 points, 20 assists and 10 rebounds (he had 11) in a game since Magic Johnson in 1988. But someone had to pay for the Thunder's late-game futility. If it was just about the box score Russ, with two triple-doubles this week, might be No. 1 on this chart, but OKC's inability to close out games is directly related to his lack of production and preponderance of gaffes in the fourth quarter. He leads the league in turnovers in the fourth and overtime, and since the start of February is 3-for-21 from beyond the arc in the final 12 minutes."
5) Chris Paul, PG, Los Angeles Clippers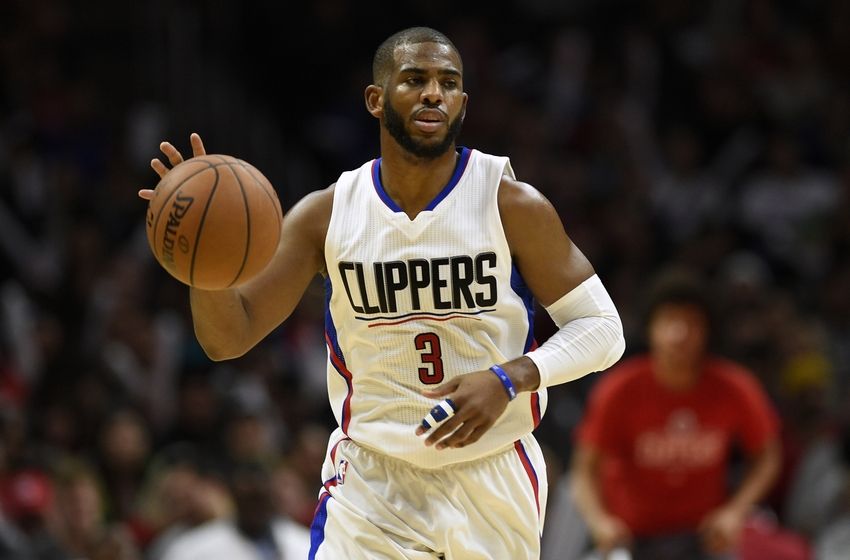 ESPN: "CP3 wasn't at his best this week: He stumbled over himself once while being guarded by LeBron, and was the victim of a historic performance by Russell Westbrook in OKC's get-back victory over the Clippers. But he has still been the driving force behind the Clippers' admirable months-long surge without Blake Griffin, and even in sub-par form, he gave out 41 assists in three games."
4) Kevin Durant, SF, Oklahoma City Thunder
ESPN: "KD falls out of bed and posts monster numbers -- points, rebounds (for his position), and assists (for a virtual 7-footer). But his team is blowing games like toddlers make birthday wishes. Another week, another two Ls in four games. Oh, and another 17 turnovers. While he's a great ball handler for a giant with a butter stroke, he's not a great ball handler. So he probably needs to stop dribbling as much."
3) Kawhi Leonard, SF, San Antonio Spurs
ESPN: "Sure, his stunningly improved 3-point ball has deserted him recently -- 29 percent over a recent five-game stretch -- but so what? He guarded both Kevin Durant and Russell Westbrook to help the Spurs protect their home court Saturday night. That's why being stellar on both ends is such a beautiful thing: J or not, you can always impact the game. Plus, even in his poor shooting stretch, he averaged nearly 24 PPG."
2) LeBron James, SF, Cleveland Cavaliers
ESPN: "Steph's brilliance is not the only thing that put him atop this list. LeBron's vanishing J and the Cavs' maddening inconsistency played a role as well. But LeBron's starting to find his rhythm -- a season-high 35.5 percent from 3 this month -- and perhaps so are the Cavs. The way he closes the gap on Steph is by getting his team to reach its full potential. He truly won't be able to prove that has happened until June, but a 3-1 West Coast trip was a step in the right direction."
1) Stephen Curry, PG, Golden State Warriors
ESPN: "For those who doubt we could inscribe Curry's name on his second straight MVP trophy right now, peep his crunch-time stats: 50.8 percent shooting in the last five minutes of a close game; 51.6 percent in the last minute; 61.1 percent from 3. This dude actually gets better in the clutch. Just one more reason to say "unheard of'' when discussing this man."
Back to the NBA Newsfeed
Related Topics: Spurs News, Raptors News, Damian Lillard, Kyle Lowry, Kawhi Leonard, Kevin Durant, Stephen Curry, Cavs News, Chris Paul, LaMarcus Aldridge, James Harden, Clippers News, Trail Blazers News, Lebron James, Russell Westbrook, Warriors News, Thunder News, Rockets News, Pelicans News, NBA News, Anthony Davis