The MLB offseason isn't over yet, but pitchers and catchers report this week. No, seriously, we're only days away from the start of spring training. While there are still a few notable free agents left on the market, the bulk of the teams are done making major moves. With the onset of spring training here, it's time to take a look at the World Series favorites. 
Several quality teams just missed out, including but not limited to the Washington Nationals, Houston Astros and Toronto Blue Jays. Any of those teams, and a few others, could very well end up taking home the crown in 2016. With all that out of the way, here are the 5 teams most likely to win the 2016 World Series.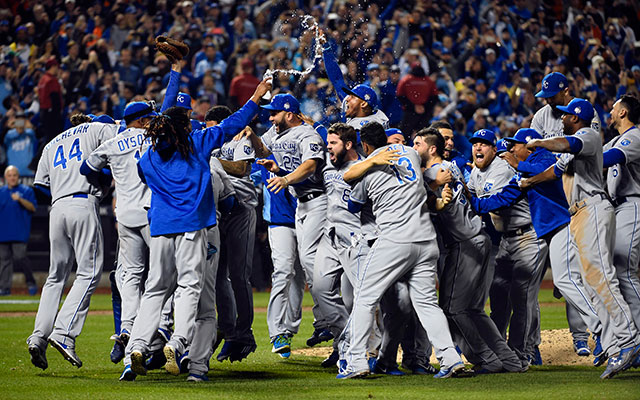 It just wouldn't be right to not include the defending World Series champions. The Royals lost a few key pieces this offseason (Johnny Cueto, Ben Zobrist), but did find a way to bring back Alex Gordon. The Royals might not be the favorites, but they will be a threat to take home the crown. 
The Red Sox have finished last in the AL East the last two seasons, but this season might be different. The club went out and added David Price, which is a massive addition. Boston isn't a perfect team, but they have enough young talent that they might take the next step and be true World Series contenders this year. After all, they have the fourth-best odds to win the World Series this year. 
The Mets came up short in last year's World Series, and they'll be serious threats again this year. The team managed to keep Yoenis Cespedes and upgrade defensively at second base by trading for Neil Walker. The Mets' starting pitching is still solid and they'll compete with the Washington Nationals for the NL East title. The Giants always seem to be contenders, and they added a few big-name pieces this offseason to compliment their already strong talent base. OF Denard Span and SP Jeff Samardzija are quality additions, but the big fish is Johnny Cueto. He's an ace pitcher, but he'll be the No. 2 behind Madison Bumgarner. Baseball is all about pitching and the Giants have plenty of it. 
1. Chicago Cubs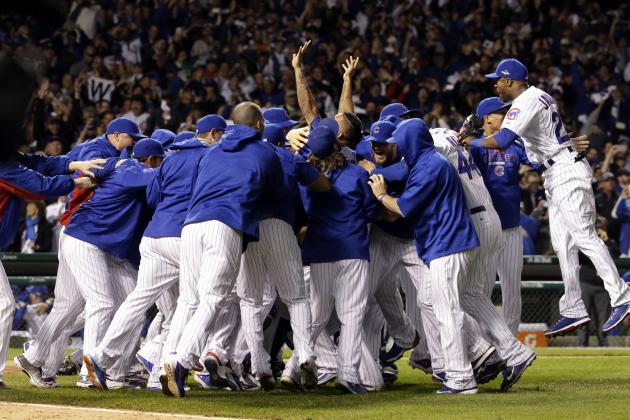 This might be the year the Cubs break the curse. Chicago was loaded with young offensive talent last year and then the team signed Jason Heyward and Ben Zobrist. The Cubs don't have the best pitching of the teams on this list, but it's good enough to win a title. They're the early favorites, and they might add another pitcher before the start of the season. 
Back to the MLB Newsfeed
Related Topics: Cubs News, Red Sox News, Royals News, Mets News, SF Giants News, MLB 2016, World Series