The World Series is over, meaning there's now 29 teams and fan bases who are gearing up to start over after failing to capture a World Series title. Don't lose hope, though. These next ten guys could be the ticket for your favorite team's Fall Classic hopes in 2016. Here are the top 10 free agents this offseason, and who they may sign with:
10) Jose Bautista --> Toronto Blue Jays
Before the start of the season, Bautista revealed that he was seeking a five-year, $150 million contract as a free agent this offseason. Toronto isn't going to pay him that, but the good news for them is that no one else is going to pay him that, either. This will be a situation in which he holds out, hoping for someone to meet his asking price, but instead, teams will fill their rosters with other players. As the suitors fall by the wayside, him and the Blue Jays will figure out a contract that works for both sides.
9) Ivan Nova --> Los Angeles Angels
Nova was not good for a year and a half with the Yankees. However, after being traded to the Pirates at the deadline, he posted a 3.06 ERA in 11 starts, boosting his stock. Given that he is still shy of 30 - and that there is a HUGE lack of starting pitching available in free agency - someone will give him a bigger-than-expected offer. A desperate team like the Angels are the likely candidate.
8) Ian Desmond --> Atlanta Braves
Desmond had a good bounce back season in Texas, doing well in both center and left field while putting up a .285/.335/.446 line at the plate. He has risen enough that as many as 10 or 15 teams could be interested in him, but the Braves have money to spend and want to bolster the roster as they open a new stadium.
7) Mark Trumbo --> Baltimore Orioles
The leading home run hitter in the majors this past year, Trumbo is bound to see a pretty solid contract from someone in free agency. However, he's a one-dimensional player, which will drive teams away, especially in the National League. Baltimore values home runs like no one else, and they'll make sure he doesn't get away.
6) Justin Turner --> Los Angeles Dodgers
Turner has turned into a star third baseman for the Dodgers over the past few years. He had a career-high 27 home runs last season, but more impressively, was worth 5.6 wins above replacement according to FanGraphs, best among free agents. Several teams will come calling, but the Dodgers won't let him get away.
5) Kenley Jansen --> Chicago Cubs
One player who will not be back with the Dodgers next season? Closer Kenley Jansen, who became a household name in the postseason. He is another guy due for a big pay raise, and the Dodgers may not be able to afford to bring him back. The Cubs expect to lose Chapman (more on him later), and need a replacement as a reliable arm at the back end of the bullpen. Enter Jansen, who isn't as flashy, but has better control and is more consistent.
4) Dexter Fowler --> Baltimore Orioles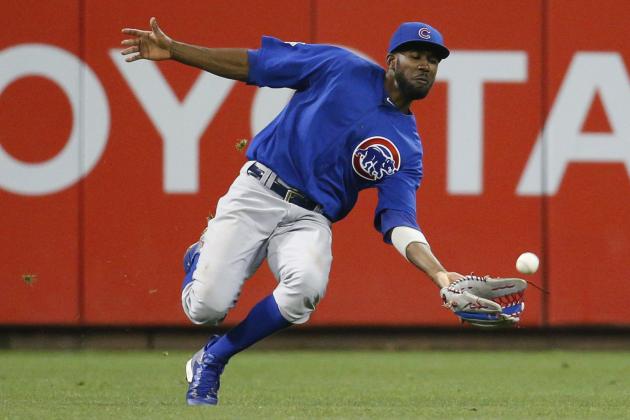 Chicago didn't offer Fowler a long-term contract last offseason, and it doesn't appear that they will this time around either. A dynamic outfielder and leadoff hitter, Fowler will receive interest from pretty much every team out there. He could go a bunch of different ways, but he reportedly agreed to a deal with the Orioles last summer before backing out and returning to the Cubs. If Fowler liked them enough to sign then, he may like them enough to sign now - it's just a matter of if Baltimore will reach his asking price after that fiasco.
3) Edwin Encarnacion --> Toronto Blue Jays
Toronto seems rather indifferent about whether or not Bautista returns to the team. They have made Encarnacion their top priority, and he wants to return to the Blue Jays as well. These two sides should get a deal done relatively quickly.
2) Aroldis Chapman --> New York Yankees
New York signed Chapman last offseason despite Chapman's domestic violence suspension, then traded him to the Cubs at the trade deadline. Despite that deal, Chapman said he wanted to return to the Yankees as free agency, and they reciprocated that interest. In fact, the two sides have reportedly already been in contact with each other. This is a virtual lock.
1) Yoenis Cespedes --> New York Mets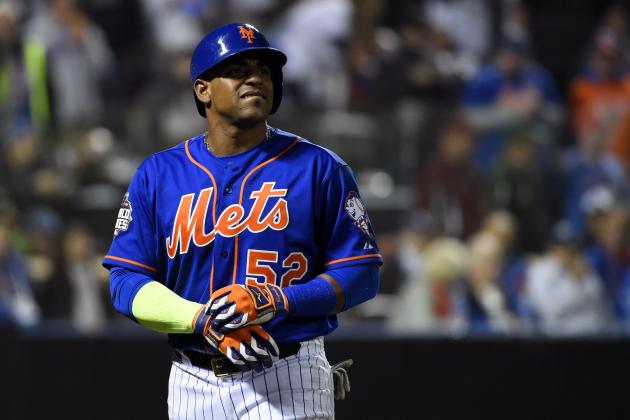 Cespedes is undoubtedly the top free agent on the open market, and he'll get a five- or six-year deal worth somewhere between $120-$160 million. Every team with money - namely the Dodgers, Giants and Astros - will make a go at him, and the Mets obviously want him back as well. In fact, New York knows he is the centerpiece of their offense and will do whatever they can to keep him. Cespedes will flirt with every team who is interested, but in the end, the Mets aren't going to let him get away.
Back to the MLB Newsfeed
Related Topics: Yoenis Cespedes, MLB Free Agency Rumors, MLB News, Dexter Fowler, Justin Turner, Ian Desmond, Kenley Jansen, Aroldis Chapman, Edwin Encarnacion, Ivan Nova, Mark Trumbo, MLB Free Agency, MLB Free Agency News, Jose Bautista