With Spring Training fast approaching, the focus of the 2016 MLB Hot Stove is making the transition from roster additions in free agency to potential trades if/when teams stumble out of the gate during the season.
One potential boom/bust squad is the Washington Nationals -- a pitching-heavy team full of marquee contracts and outsize expectations that weren't met last year. If the Nats can't pull free of the Mets in the AL East, there's a very good chance Washington will offload some pitching to either a) build for the future or b) add bats for the stretch run.
One likely name to be on the trade block is Stephen Strasburg. The 27-year-old righty will have tremendous value as a pre-deadline trade chip, even as a limited-commitment rental. With that being said, here's three teams who may make a run at Strasburg this season: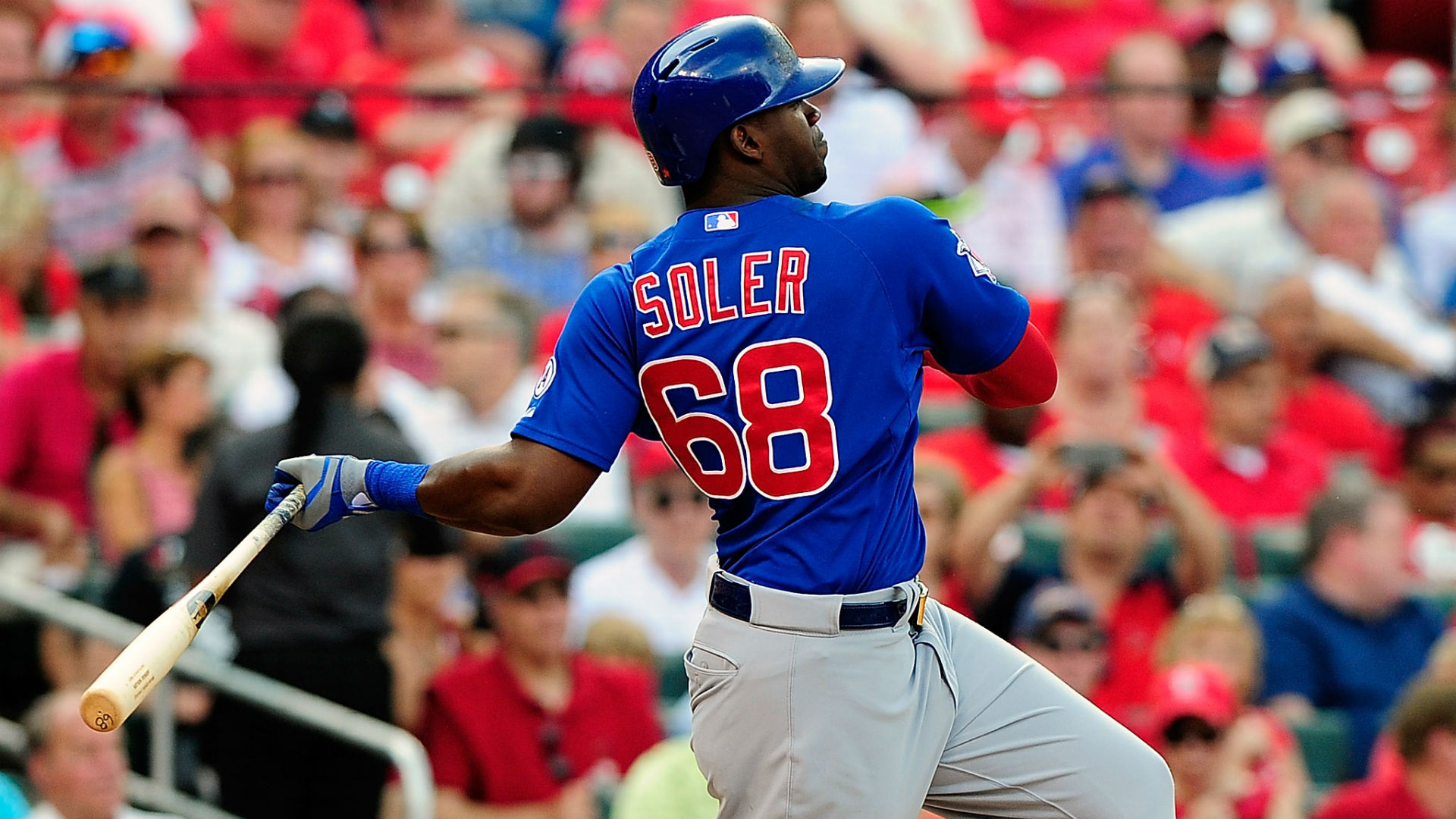 John Lackey is the "right now" for the Cubs -- a 37-year-old craftsman who will supplement Jon Lester and Jake Arrieta very nicely atop the starting rotation. However, if Chicago can use Jorge Soler and another marquee prospect (or two) to land Strasburg, it's a no brainer.
Even if Chicago decides not to spring in the nine-figure range to bring him back for 2017, Strasburg's consistency and explosiveness as an overpowering swing-and-miss pitcher over the past half decade would turn a troublesome threesome into an unbeatable foursome which could use the NL Playoffs as its personal playground.
Soler would be nice for Washington, but Dellin Betances would be better. Washington desperately needs bullpen help, and New York is a front-end starting pitcher away from separating itself as an elite contender in the American League. 
Now, it would behoove the Yankees to start with a package not including Betances and work their way up to the Betances limit. However, trading Betances for Strasburg isn't so daffy -- especially since it'll give the Yankees a leg up in negotiations when he hits free agency this winter. He's a franchise-changer, and he's worth breaking up the 7-8-9 hydra if GM Brian Cashman thinks he can lock him down.
Here's the wild card. There's no telling how negotiations with free agents-to-be Jose Bautista and Edwin Encarnacion will go, either before the 2016 season or after. Why not push the cards into the center of the table for 2016 and give the starting rotation and bona fide #1 to back-up a once-in-a-generation offensive onslaught? 
Strasburg's injury problems last year might be a yellow flag, but if he stays durable until June or July, this is a move that could make the Blue Jays prohibitive World Series favorites going forward. It'd cost some top-prospect scratch, but rumors indicate that Toronto would at least consider it.
Back to the MLB Newsfeed
Related Topics: Cubs Rumors, MLB Trade Rumors, Blue Jays Rumors, MLB Hot Stove, MLB Rumors, Yankees Rumors, Nationals Rumors, Stephen Strasburg