The AL MVP race has been once of the tightest in recent memory with no clear frontrunner. The reigning winner, Angels center fielder Mike Trout, has put together another spectacular campaign, but he's being seriously challenged by Blue Jays third baseman Josh Donaldson and Royals centerfield Lorenzo Cain. Who will end up getting the nod? Here's our vote:
Stats: .306 BA, 16 HR, 71 RBI, 28 SB, .360 OBP, 7.2 WAR
Cain is in a distant third behind the top two contenders, but the best other candidate due to his all-around game. His speed allows him to be a menace on the basepaths (28 steals) and one of the best defensive center fielders in baseball. Cain has also added more power to his game, nearly doubling his career home run total while knocking 32 doubles and six triples.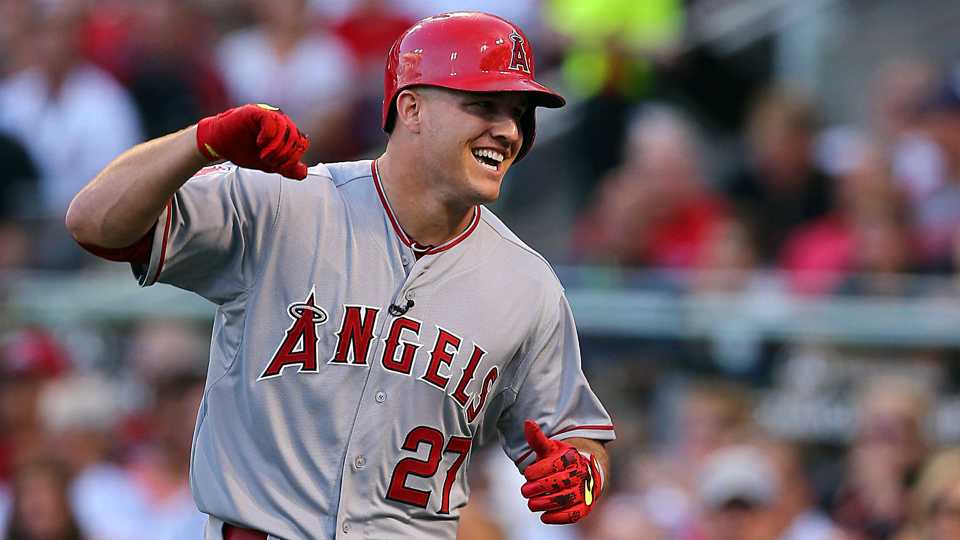 Stats: .295 BA, 40 HR, 88 RBI, .581 SLG, .397 OBP, 8.9 WAR
Trout has taken his game to another level over the course of the last month or so, severely closing the gap between him and Donaldson, who looked like he was going to run away with the award. On top of being a great outfielder and baserunner, Trout's become one of the game's premier hitters for both power and contact, putting up a .295/.397/.581 line with 40 homers - and he doesn't play in a hitters park. There's no doubting the Trout is one of the best two or three everyday players in the game today, but the 24-year-old will barely lose out on the MVP award this time around.
Stats: .299 BA, 41 HR, 122 RBI, .575 SLG, .372 OBP, 8.7 WAR
Donaldson leads the majors in runs scored, is second in RBIs, and is third in home runs and slugging percentage. He has also been a standout at third base all year, and provided us with perhaps the play of the year:
What also figures to appeal to voters is how Donaldson has contributed to the Blue Jays' surprising success, which will result the franchise's first playoff berth in over 20 years and a probable AL East title. He's batting .353/.439/.617 with runners in scoring position, and is batting .500 with 16 RBIs with the bases loaded.
His numbers are comparable to Trout's, but Toronto's success will put Donaldson over the top.
Back to the MLB Newsfeed
Related Topics: MLB News, Mike Trout, Lorenzo Cain, American League, Josh Donaldson