Want the perfect way to convert someone who doesn't classify themselves as a baseball fan? Take them to one of these stadiums during a select October (and/or November) night and watch their minds get blown. Here's our list of the 4 Best Stadiums To Experience An MLB Playoff Game.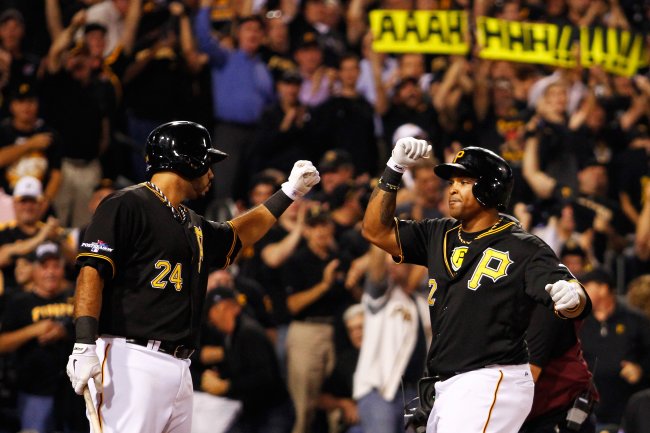 Going to a Pirates playoff game at PNC Park is like heading into the Oakland Raiders' "Black Hole" with better food, a better view and much less of a chance of witnessing a fight in the parking lot. Buccos fans dial up the ambiance during the postseason, donning their black Pirates get-ups and shaking the stadium with an energy level that seems to reverberate through the television screen when watching from home. Everybody we know who's been to a game at PNC Park comes away raving about the sights and the passion/knowledge of the fans. That only amplifies during playoff time.
The ghosts of baseball past are all around you when you go to any game at Wrigley, let alone a playoff game. There's just something mind-blowing (and tear-inducing) about watching a playoff game in perhaps the most iconic sports venue still standing today. The ivy. The fans yearning for release from a century-plus long curse. The way that the breath of the stadium rises and falls with every October/November pitch. It's an unreal experience that one can't help but get caught up in. We're sold. We're absolutely, positively on board. We're not even Blue Jays homers and we felt like we got punched in the gut when we realized that we wouldn't be able to vicariously experience Toronto's joy through our television sets. The Blue Jays are Canada's team now, with no Montreal Expos and no immediate plans for another team to come north of the border. With that comes a flair uniquely Canadian -- chants usually reserved for rattling hockey goalies included. The early 90s crowds were bonkers enough, but 22 years of pent-up frustration took Rogers Centre to a whole new dimension in 2015.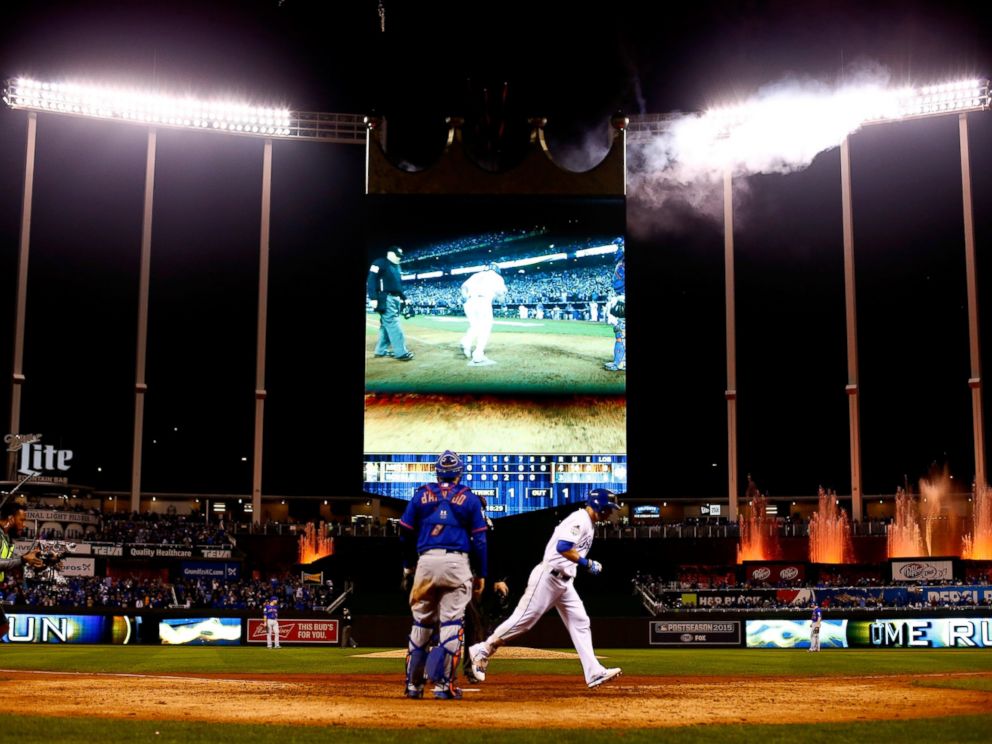 The NFL's Seattle Seahawks' 12th Man pales in comparison to the utter New Year's Eve frenzy that Royals fans whip up in big-game situations. The 2014 postseason alone has bumped up Kauffman Stadium on our "Stadiums You Must Experience Before You Die" list. The 2015 postseason? It was an atmosphere that gave us an immense sense of respect for a city and fan base that proves baseball isn't dead. Plus, there's fountains. Every baseball park should have fountains, bar none.
Back to the MLB Newsfeed
Related Topics: Kauffman Stadium, Cubs News, Wrigley Field, Blue Jays News, Rogers Centre, Royals News, PNC Park, Pirates News