A few tweets Monday night from the University of Missouri-Columbia Police Department during a Mizzou basketball game drew criticism before they were deleted.
The Tigers were dominating the Wagner College Seahawks Monday night when the Mizzou police tweeted: "Okay but can we talk about how @MizzouHoops is so good it's criminal? About to be a homicide at Mizzou Arena. #MIZ"
The tweet didn't go over well with students, alumni and fans, so the department tweeted again, noting this "is not a real homicide."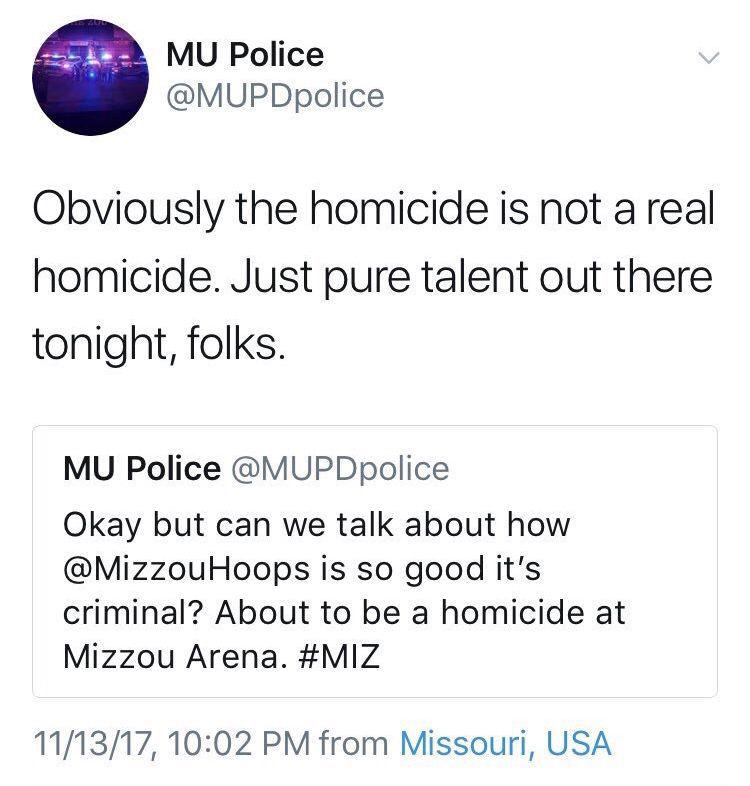 The tweet was later deleted.
Mizzou spokesman Christian Basi said a new officer recently received permission to help run the social media account.