The Ole Miss Rebels stunned the college football world on Saturday, remaining undefeated after upsetting the #3 Alabama Crimson Tide 23-17 in Oxford, Mississippi.
How happy were Ole Miss fans about the massive win? Well, if what's going on in the background of this selfie is any indication, Saturday's win might spark another "Summer of Love" down South...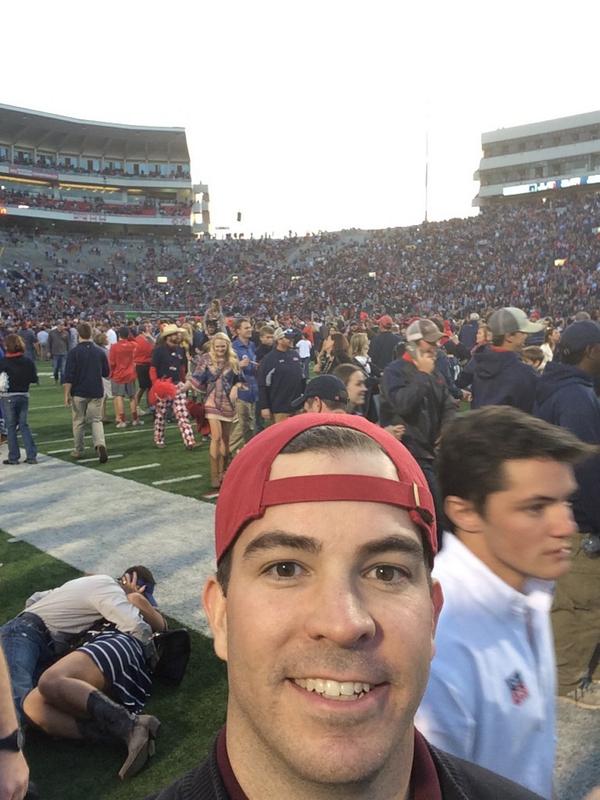 Young love truly knows no bounds...but it sure knows where the sidelines are.
MORE:
A Florida Columnist Had A Radical Idea To Make The SEC Better. There Was Just One Problem...
Instant Reaction: Ole Miss Shocks Alabama In 23-17 Upset
Back to the Mississippi Rebels Newsfeed