Mark Dantonio is already casting an eye to the future, and he's making an early move for one of the best prospects in the state of...Ohio?
The Spartans extended an offer to Class of 2017 WR Danny Davis today, and while it's very early in his recruitment, there's no harm in being one of the first schools to go after a top prospect.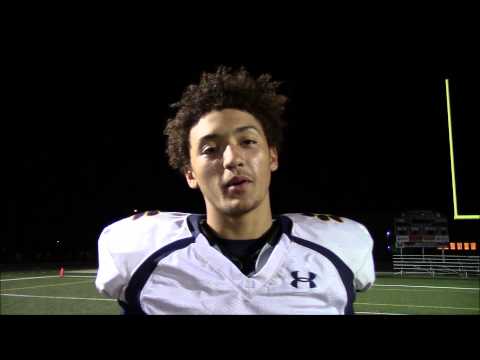 Davis plays WR and safety for Springfield HS in Springfield, OH, and he saw playing time for his high school squad as a true freshman. His sophomore campaign has been even more impressive, catching the eye of MSU, Ohio State, Kentucky and a handful of other schools with deep recruiting connections in the state.
Davis is already 6'3 and 178 pounds, and there's a good chance he'll continue to grow and fill out as he approaches his senior year. Kentucky was the first school to offer Davis - they have deep Ohio connections through recruiting director Vince Marrow. Ohio State is reportedly very interested as well, but Urban Meyer's staff hasn't offered Davis yet.
Stay tuned to our Michigan State team page for all the latest MSU recruiting news.
Back to the Michigan State Spartans Newsfeed