Michigan State absolutely dominated rival Michigan on Saturday afternoon, but drove down the field and scored a touchdown with under a minute left, pushing the final score to 35-11.
Many accused Spartans head coach Mark Dantonio of running up the score, which he confirmed after game, claiming he did it because Michigan players drove a stake into the field before the game.
Here you have it. The stake that now is in rivalry lore. RT @zimme1me: @joerexrode pic.twitter.com/SQQzqDPMZr

— Mike Wilson (@MikeWScout) October 26, 2014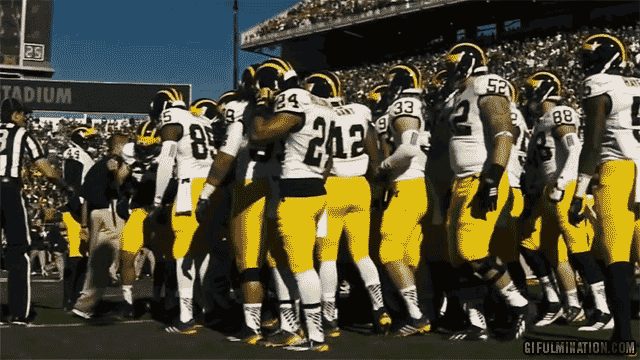 MSU quarterback Connor Cook on the spear/stake planted by Michigan: "They disrespected us right out of the gate. We weren't having that." — Dan Murphy (@DanMurphyESPN) October 26, 2014
Dantonio on final touchdown: "It just felt like we needed to put a stake in them."

— Dan Murphy (@DanMurphyESPN) October 25, 2014
"Them putting a spear in a field before the game is not a product of their team but their program." - Dantonio on the UofM Pregame spear.

— Rico Beard (@RicoBeard) October 25, 2014
Michigan head coach Brady Hoke said he was aware of the spear situation, but not "fully aware".
Back to the Michigan State Spartans Newsfeed