Michigan State quarterback Connor Cook locked his Twitter account and deleted two tweets from 2012 after an Ohio State-related parody account publicized them Monday.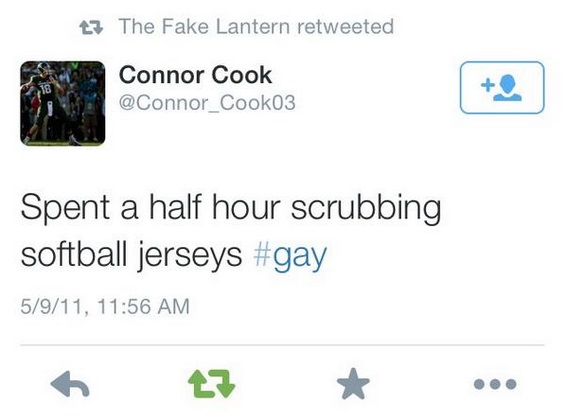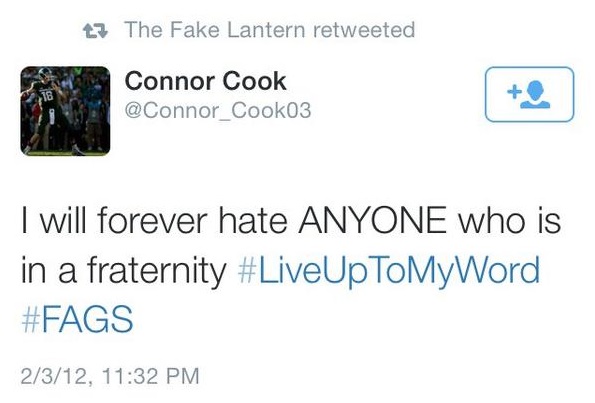 @TheFakeLantern, a parody of Ohio State's student newspaper, found and re-posted the Tweets on Monday evening - Cook deleted them and locked his account just hours later.
#7 Michigan State and #13 Ohio State play at 8:00 PM ET on Saturday in East Lansing. Cook, 21, was recently named to the Maxwell Award shortlist, and has been pegged as a possible first-round pick in the 2015 NFL draft.
Back to the Michigan State Spartans Newsfeed