Updated 12/1/15 at 4:30 pm EST
The Miami Hurricanes fired head coach Al Golden in late October, ending his tumultuous stay in South Beach after four-and-a-half seasons. Golden went 32-25 with the Canes, winning more than seven games just once and losing in both of his bowl appearances.
Golden's time with Miami was marred by fan-base distrust, rumors of internal dissension and a general lack of buzz around a storied program that is currently struggling to fill half its stadium for home games.
So, when Golden finally having been shown the door, what'll be next for the Canes? Interim head coach Larry Scott is simply a stopgap option, so the time is now to start thinking about permanent replacements. We've cobbled together the 10 most interesting (and realistic) candidates below.
10. Jon Gruden -- Former Raiders/Bucs HC
Gruden's name pops up for pretty much every top-tier coaching job which opens up, college or pros. He recently called the now-filled Tennessee gig one of his "dream jobs." Why wouldn't he consider putting down the headset in the Monday Night Football booth for a chance at lifting the Miami Hurricanes back to the top of the college football mountain? The recruiting advantages will already be in place and Gruden's name alone would sway some BIG out-of-state targets Miami's way. Still, this one is a long shot. 
9. Charlie Strong, Texas HC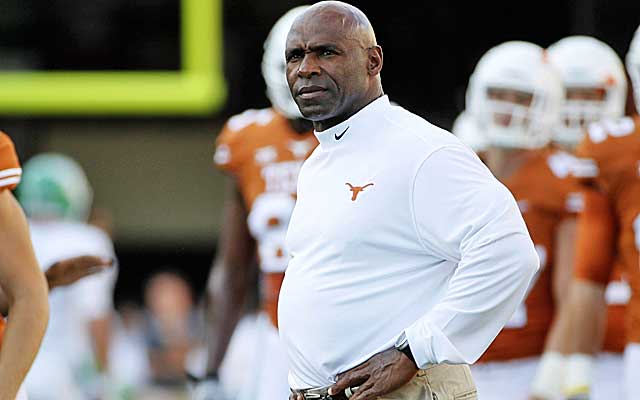 Strong is currently at Texas, but the rumors of him heading to Miami swirled in October and again in November. Those rumors haven't come to fruition and it seems unlikely that Strong will head to Miami. 
8. Tommy Tuberville, Cincinnati HC
An assistant at Miami fron 1986 to 1993, Tuberville has said he's not interested in the Miami job. That could be because he likes life in Cincinnati, with his wife's family nearby. Or it could be that Miami doesn't want Tubervile. After all, his stock isn't what it once was and the Bearcats going 7-5 this year hasn't drastically altered that. 
7. Brent Venables, Clemson DC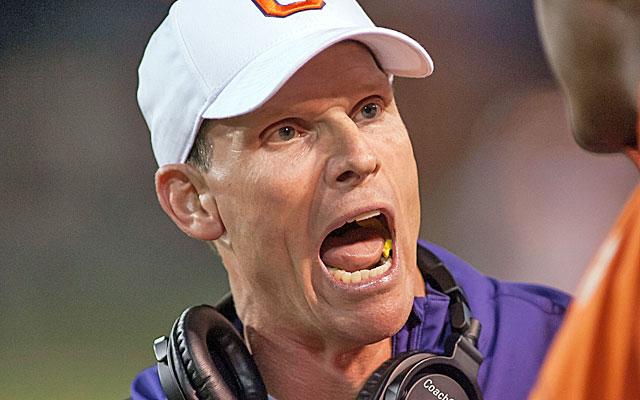 Venables was at Oklahoma last time Miami came calling, and he's likely to re-emerge as at least a backup option. Venables has been linked to the head coaching jobs at Miami, Arkansas, Kansas, Kansas State, Texas Tech and Clemson, and it's only a matter of time before he finds the right fit. Hiring a coordinator with no ties to the state of Florida would rankle some fans, but many in coaching circles think Venables is a future star.
6. Mario Cristobal, Alabama OL coach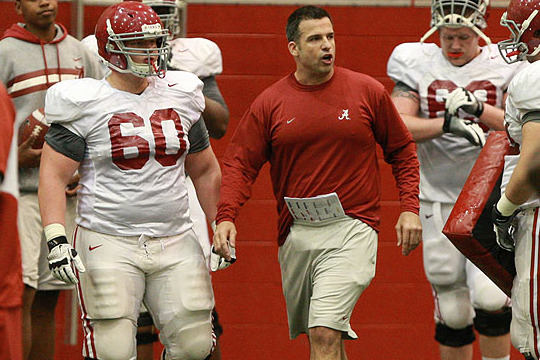 A former Miami Hurricanes offensive tackle and assistant coach, the 45-year-old Bama assistant is the next big-program hire that many college football fans haven't heard off. He spent 2007-2012 as FIU's head coach, leading them to bowls in 2010 and 2011. FIU would end up pulling the rug out from under him in 2012, firing him after a 3-9 campaign. Many at the time thought FIU officials were WAY too trigger-happy on the move, but their loss could very well be the Canes' gain. He's a Miami man through and through. He's a candidate, but might end up at UCF instead. 
5. Rob Chudzinski, Former Cleveland Browns HC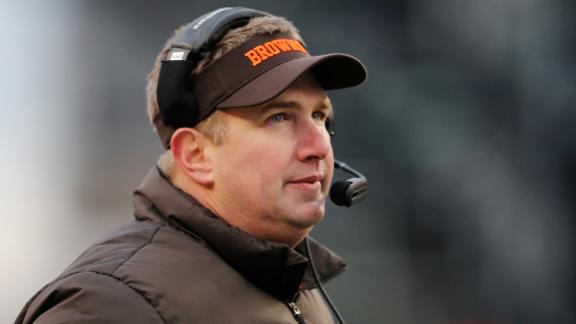 A three-year starter for the Hurricanes in the late 80's, Chud then spent the next ten seasons filling a variety of coaching roles in Miami. No one really thinks he got a fair shake in Cleveland (he was fired after a dysfunctional year marked by front office mismanagement), and he'd jump at the chance to coach the Canes. He's currently working for former Miami colleague Chuck Pagano in Indianapolis, and Pagano would likely be willing to let his friend go if it meant a turnaround in Miami. He has a shot at the job, but isn't in the top four.
4. Dan Mullen, Mississippi State HC
Mullen was a candidate for the Miami job last time it became available, and his stock has risen sharply since then. It won't be easy to pry him away from Mississippi State while the Bulldogs are in the national title picture, but the Canes would be foolish not to at least reach out. Mullen was OC/QB coach at Florida from 2005 to 2008, and he knows the state well. However, Miami might not be able to afford Mullen's salary and buyout. 
3. Butch Davis, Former Miami HC
Extremely successful in his last stint with the Hurricanes, Davis is still beloved by a majority of the fans. His exit from UNC amid allegations of academic misconduct (which were pretty tame compared to what's come out about the Tar Heels more recently) left a bad taste for many, but Davis was cleared of any wrongdoing during the NCAA inquiry into the matter. Now working for ESPN, it's hard to imagine Davis saying no to Miami if they came calling. He's has the blend of ties to Miami and coaching experience that the other candidates lack. He was the favorite only a few days ago, but that no longer seems to be the case. He has already interviewed for the job. 
2. Greg Schiano, Former Rutgers HC
Schiano is going to get a chance at being a college head coach again and Miami might be the school to give it to him. Schiano has ties to Miami's glory days, serving as defensive coordinator for a season before taking over at Rutgers. While his time in the NFL with the Tampa Bay Buccaneers was a disaster, Schiano had success at Rutgers. Schiano could very well end up with the job, but he's not Miami's top target. 
1. Mark Richt, Georgia HC
Richt is a proven winner, but an immensely successful 15-year run (145-51 overall record, 9-5 record in bowl games, never missed a bowl game despite punishing SEC schedules) at Georgia has come to an end. A Canes quarterback from 1979 to 1982, Richt still has a lot of love for the program. Richt is the Hurricanes' No. 1 target, but that doesn't mean they'll land him. Richt could very well take a year off from coaching and is also interested in the Virginia job.
Back to the Miami Hurricanes Newsfeed
Related Topics: Al Golden, Tommy Tuberville, Greg Schiano, Rob Chudzinski, Mario Cristobal, Mark Richt, Brent Venables, Dan Mullen, Butch Davis, Jon Gruden, Charlie Strong