The Miami Heat have lost star guard Dwyane Wade, as he's elected to leave the only NBA team he's ever played for and join his home town Chicago Bulls. The loss of Wade leaves a major hole at shooting guard, and the Heat will need to sign a replacement for Wade. 
With Wade leaving, the Heat can have $19 million in cap space to sign a new shooting guard. The only SG of note that the Heat have on the roster is Josh Richardson. That's more than enough to find a replacement and it should be enough for the Heat to have some money left over as well. But which players could the Heat chase? Here are 5 potential replacements for Dwyane Wade. 
5. Randy Foye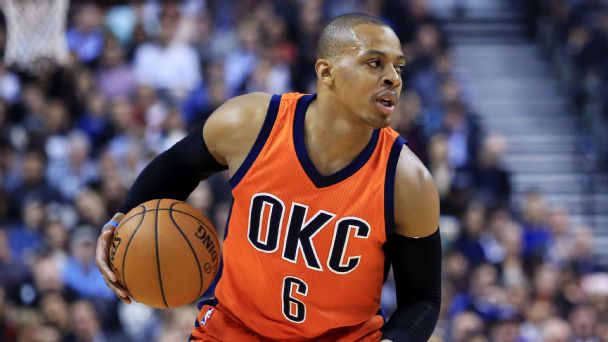 The 32-year-old veteran has regressed in recent season. He's still a decent bench guard, but he's shot below 40 percent in five of the last six seasons. He could fill a bench role for the Heat, but asking him to start is a bad idea. However, he's worth looking into if the Heat want a veteran third guard to pair with Richardson and another addition. 
4. J.R. Smith
In terms of how he played last year, Smith is the best player on this list. However, he can be a bit of a head case at times. Despite his two-way ability, there hasn't been much buzz around Smith this offseason. That's likely because he'll end up re-signing with the Cavaliers. It's worth making a call to Smith's agent, but this is a long-shot. 
3. Lance Stephenson 
It's a risk, that's for sure. Stephenson hasn't been the same player since the left the Pacers, but there aren't a lot of options for the Heat. Stephenson showed flashes of his ability late with the Grizzlies, but there's a reason no one has jumped to sign him. Stephenson might end up going back to the Pacers, but the Heat should at least kick the tires on him.  
2. Dion Waiters
Waiters is a restricted free agent, so the Oklahoma City Thunder can match any offer he gets. But with Kevin Durant gone, it's unclear what the Thunder want to do with Waiters. He's just 24 years old and his style play of relatively similar to Wade's. He's not a great 3-point shooter, but he'll be able to hit open jumpers and get to the lane. His basketball IQ is lacking a bit, but in terms of talent, there aren't many better options. 
1. Tyler Johnson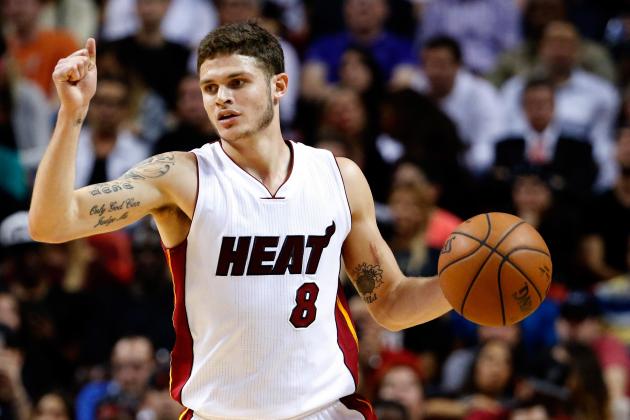 With Wade gone, the Heat can now afford to bring back Johnson. He signed a four-year, $50 million poison pill contract with the Nets that the Heat weren't expected to match. But with Wade gone, the Heat might need to match the deal and Johnson. He's just 24 years old and showed solid shooting ability in limited minutes last season. 
Back to the Miami Heat Newsfeed
Related Topics: Tyler Johnson, Dion Waiters, Lance Stephenson, Randy Foye, Heat Rumors, Miami Heat News, J.R. Smith, Miami Heat Rumors, Heat News, Dwyane Wade