The LSU Tigers are loaded with talent. It's why they're pegged as one of the favorites for the SEC and the College Football Playoff. Les Miles has recruited with the best of them and there's plenty of gifted players set to take the field for LSU in 2016. With that in mind, we've put together the six best LSU football players for 2016. And yes, several worthy athletes just missed out. 
6. LB Kendell Beckwith
Pass rusher Arden Key nearly took this spot, and although he has a massive ceiling, he needs to prove himself. Instead, it goes to Beckwith, LSU's leading returning tackler. He's a thumper in the middle and is great against the run. He's not much of a pass rusher and could use some work in coverage, but Beckwith is a solid MLB. 
5. OL Ethan Pocic
Pocic deserves some major credit for LSU's success on the ground. He played center last year, but could shift to left tackle this year. He can play any position on the offensive line and has the making of a future NFL starter. He's likely the least-known player on this list, but that's okay. 
4. WR Malachi Dupre
A glance at Dupre's stat line of 43 catches, 698 yards and six TDs doesn't scream "great WR." But those are similar stats to what Odell Beckham Jr. put up in his second season playing for the Tigers. Dupre isn't Beckham, but he's an NFL-caliber WR. Dupre won't put up gaudy numbers because LSU doesn't throw the ball a ton, but he makes the most of his chances. If he played for a pass-happy team like Baylor, he'd be a household name. 
3. CB Tre'Davious White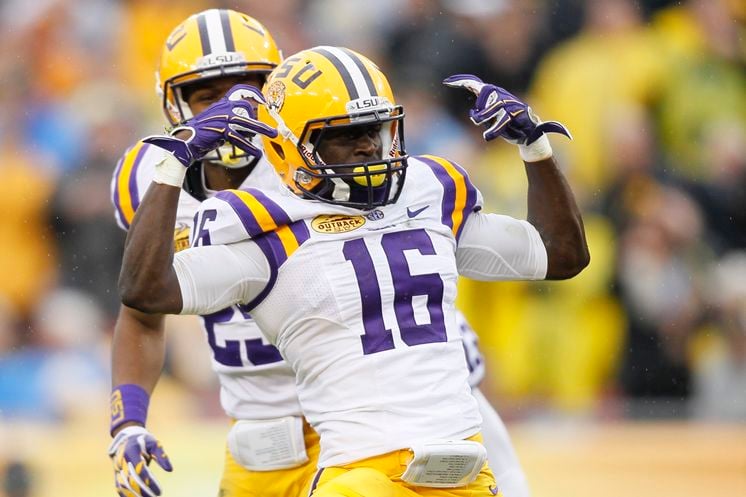 Had White gone pro last year, he might have been a first round pick. He's just the latest example of a great LSU corner back. He doesn't have ideal size (he's only 5-foot-11), but teams shied away from him for a reason last year. 
2. S Jamal Adams
Adams isn't at the top of the list, but he might be the first LSU player taken in next year's NFL Draft. As a sophomore last year, Adams had 63 tackles, 5.5 tackles for loss and four picks. He should only improve in his junior year and is one of the best defensive backs in college football. 
1. RB Leonard Fournette
This is no surprise right? Fournette is a Heisman threat and the top RB in all of college football (sorry, Christian McCaffrey). He nearly hit 3,000 yards on the ground last year, posting 22 TDs and 6.5 yards per carry average. He needs some work in the passing game, but there's a reason Fournette was hyped as the next Adrian Peterson entering college. And Fournette is reaching those expectations. 
Back to the LSU Tigers Newsfeed
Related Topics: Jamal Adams, Leonard Fournette, LSU Tigers Football News, LSU Tigers Football Rumors, Malachi Dupre, Kendell Beckwith, Ethan Pocic, Tre'Davious White