The St. Louis Rams have been on the outside looking in at the NFL Playoffs dance for 10 seasons running, but the pieces are in place for a major come-up in 2015. Here's 3 Things The St. Louis Rams Must Do To Make The Playoffs.
1. Dominate The Point Of Attack On Defense With the addition of man-beast Nick Fairley, the Rams' defensive line has five first-round picks to its credit and a legitimate chance to be the most disruptive and effective unit in all of the NFL. The Rams are banking on that, as the chaos created by Chris Long, Robert Quinn and the crew will directly correlate to the success of the defense as a whole.
2. Watch Nick Foles Settle In As The Franchise QB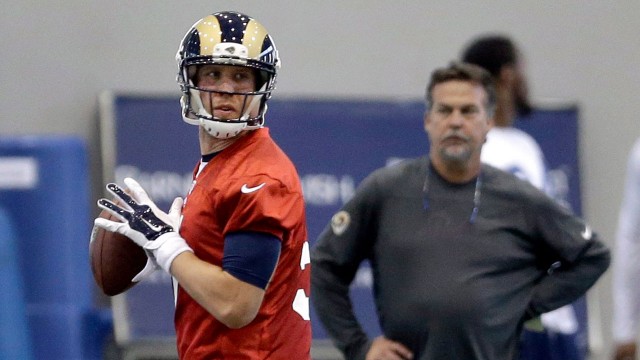 The biggest question mark for the Rams might be the most important question mark -- where exactly does Nick Foles slot in the team's present and future. He's in the final year of his rookie deal and may be in line for a massive extension, but the jury's still out on whether he was just a system QB in Philly or an under-appreciated star.
If he trends towards the latter in 2015, the Rams will be in very good shape.
3. Go 5-1 In The Division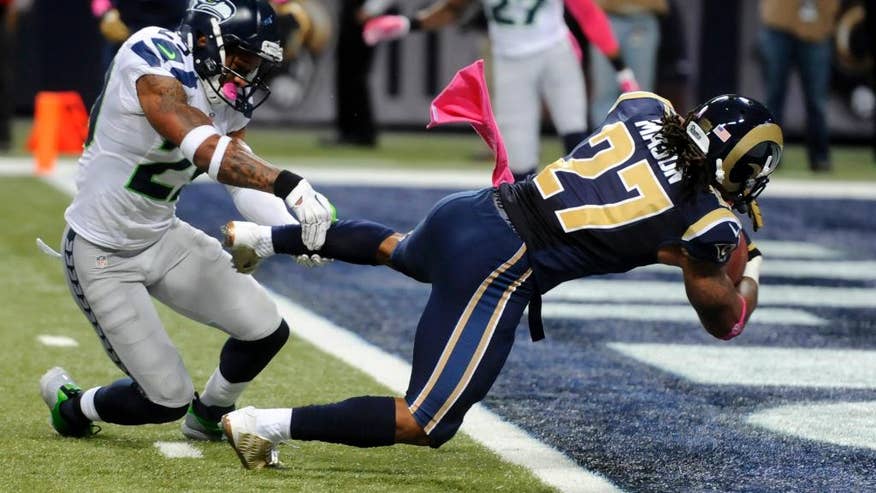 This may seem like a tall task in a stacked NFC West, but taking care of in-division business is the first step for any team looking to shed also-ran status. Remember the way we felt after that thrilling fake punt spectacular against Seattle last season? Or how about the look on Niners fans' faces after the Rams defense suffocated SF's offense by the bay? Add three more of those to the cache and you've got the makings of a surprise NFC juggernaut.
Follow our St. Louis Rams team page for the latest Rams rumors!
Back to the Los Angeles Rams Newsfeed