When putting together a list of the five greatest Lakers, there's one thing you have to realize immediately: no matter who ends up where, someone is going to be pissed off about it.
The fact is, the Lakers have been one of the best teams in the NBA for almost the entire modern history of the league. That kind of sustained success requires dozens of elite players, and narrowing that list down to five is impossible without some hurt feelings. We'll start off with some of the near misses, and after explaining why they didn't make the cut, we'll get down to business.
Elgin Baylor
Baylor is one of the most underrated Lakers of all time, but even a properly-rated Baylor can't crack this loaded top five.
James Worthy
As good as Worthy was, he was rarely seen as more than a running mate for Magic Johnson and Kareem Abdul-Jabbar on the great Lakers teams of the 1980s.
Wilt Chamberlain
Chamberlain is one of the five greatest players in NBA history, but he was well past his prime once he joined the Lakers. His five seasons with the team were solid, but not enough to vault him past anyone in our top five.
5) Shaquille O'Neal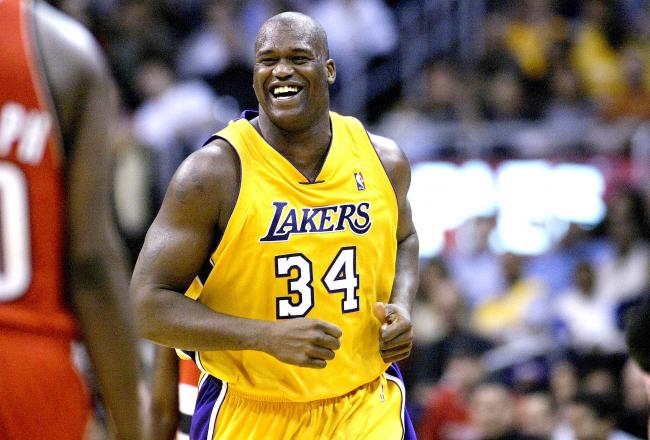 The most physically dominant center in NBA history, Shaq's contentious exit in 2004 is the only thing keeping him locked down at #5. In his prime, O'Neal was absolutely unguardable, and his eight seasons in Los Angeles were marked with many more highs than lows. O'Neal changed the NBA, and very, very few players can say that honestly.
4) Jerry West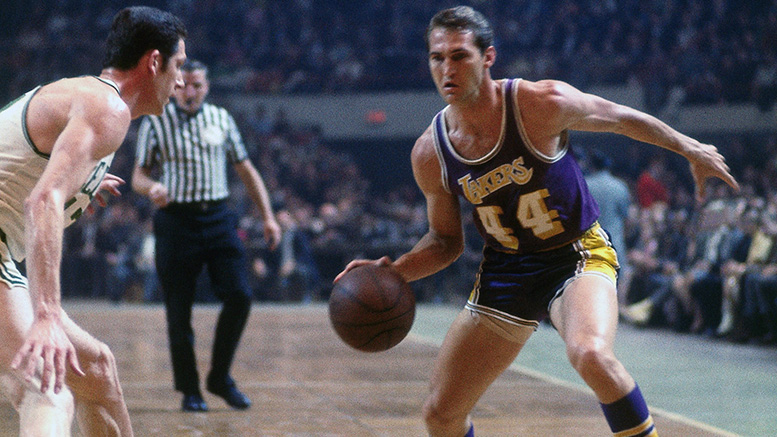 It says a lot about the Lakers as a franchise that the player who literally became the NBA's logo is only the fourth-best player in team history.
West was an elite scorer, a superb passer, and a lockdown defender. He was named to the All-Star team in all 14 of his NBA seasons, and his nickname - Mr. Clutch - is a tribute to how often he came through when his team needed it the most. He may have retired with just one NBA title, but his value to the Lakers franchise goes far beyond the banner he added to the rafters.
3) Kareem Abdul-Jabbar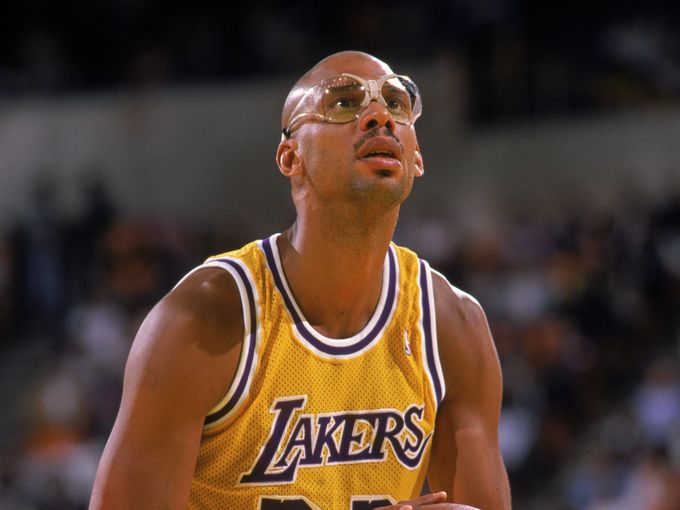 38,387 points. 17,440 rebounds. Six NBA Titles. 10 All-NBA First Teams. 19 All-Star games. One really goofy pair of goggles.
Kareem Abdul-Jabbar was a lot of things, and we won't waste your time trying to paint a two-sentence portrait of a very complicated man. Abdul-Jabbar was the model of consistency, excellence, dedication and durability, and he . He was the backbone of the Lakers' franchise for over a decade, and his place in the record books will stay secure for a long, long time to come.
2) Magic Johnson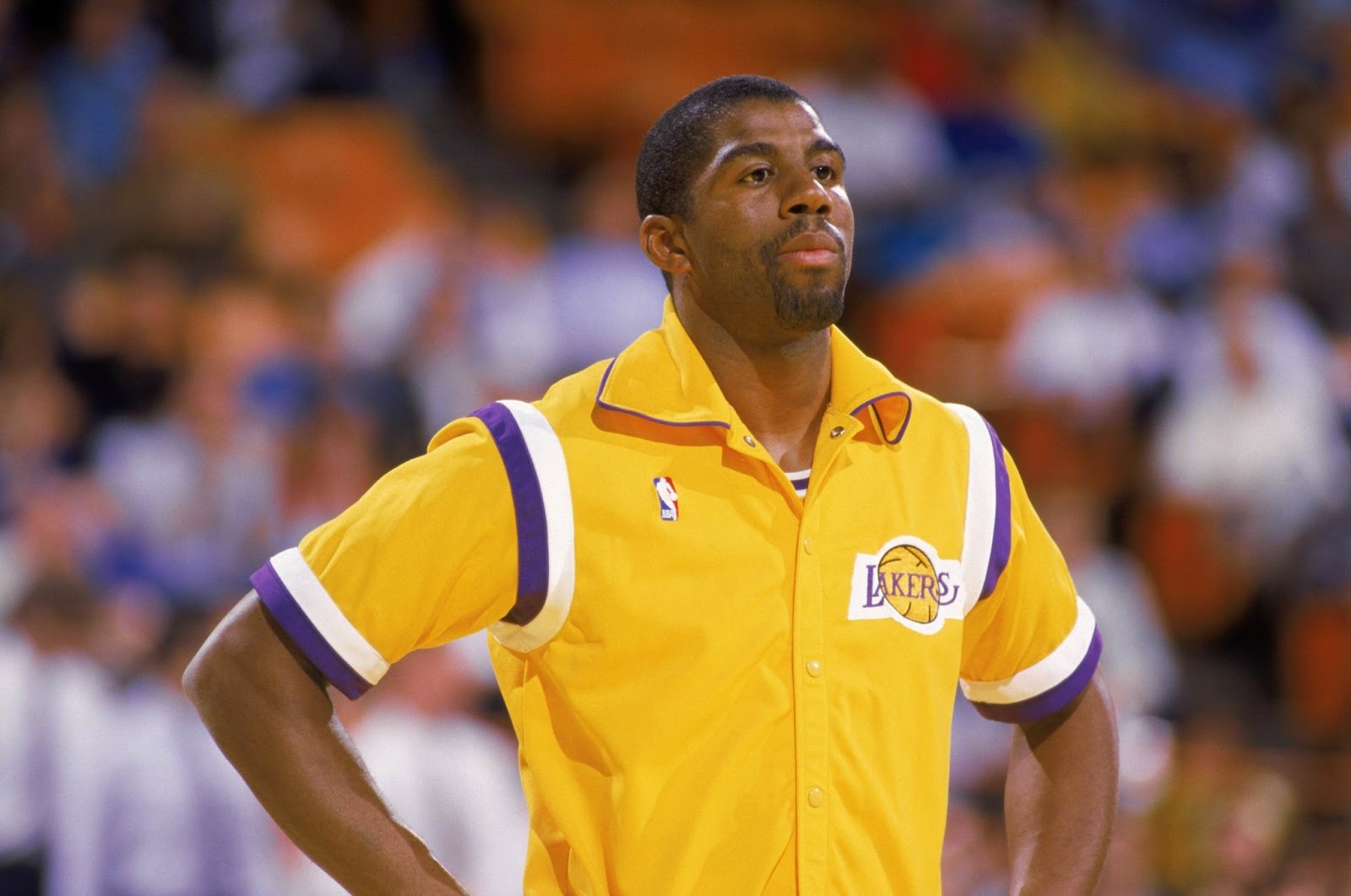 One day, there might be another player who reminds us of Kareem Abdul-Jabbar or Jerry West. We've never seen anyone remotely close to Magic Johnson, though, and we probably never will.
A 6'9 point guard who could effortlessly fill in at any of the five positions on the floor, Magic saw the court like he had the best seat in the house. He could have scored 30 points a game easily if that had been what the team needed, but instead he always sought out the position where the Lakers needed his versatile talents the most. He (and his team) were rewarded with five NBA championships, nine Western Conference titles, and a decade where the Lakers never finished with fewer than 54 wins.
1) Kobe Bryant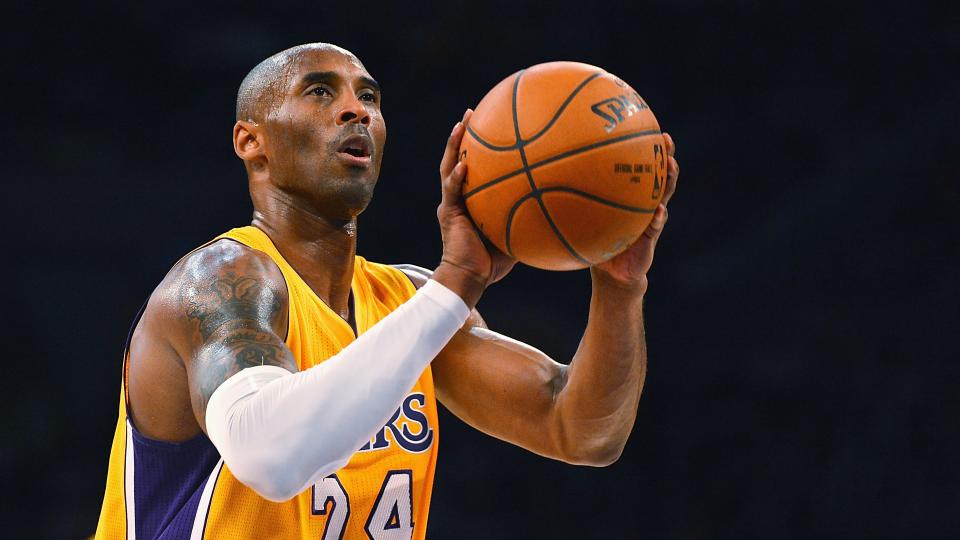 This year is looking more and more like last, but Kobe Bryant will be remembered as one of the two greatest shooting guards in NBA history.
At his best, Bryant commands the attention of every single person in the arena. While other stars sometimes struggle to assert themselves on games involving nine other players, Bryant can effortlessly take games by the throat and bend them to his will. For years, the Kobe Bryant single-handed comeback wasn't something Lakers fans hoped for - it was something fans of other teams learned to expect. It's that sense of dread and expectation - 'this guy WILL be coming for us' - that vaults Kobe into first place.
Plus, when Magic Johnson says you're the greatest Laker of all-time, you're the greatest Laker of all-time.
Back to the Los Angeles Lakers Newsfeed
Related Topics: Wilt Chamberlain, Elgin Baylor, Kareem Abdul-Jabbar, Kobe Bryant, Shaquille O'Neal, Lakers News, NBA News, Magic Johnson, Jerry West, James Worthy