The Los Angeles Lakers have suffered through a down stretch the past couple years, but there's no reason why this storied franchise can't retool and reload in epic fashion this summer. However, signing the wrong player or two could send them in the wrong direction. Here are three free agents the Lakers need to avoid:
PG Rajon Rondo
Kobe Bryant and Rajon Rondo are good friends, and they haven't been shy about their desire to play together. The Lakers really wanted to find a way to trade for Rondo early in the season, but the Celtics dealt him to the Dallas Mavericks. However, it was good thing they didn't get him because of his disastrous play during the second half of the season and attitude problems that essentially ended the Mavs' season. Los Angeles can't afford to tie up a lot of money in someone who will be nothing but a giant headache.
PF Greg Monroe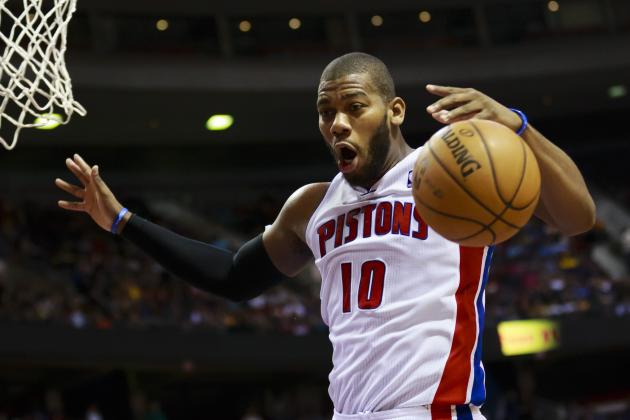 Monroe hasn't wanted to commit to Detroit long-term, and he'll be looking elsewhere in free agency. Los Angeles needs to find someone to pair with first-round pick Julius Randle, and Monroe's athleticism and passing ability would make him a perfect fit on the offensive end. However, neither player is a good defender, and with Monroe requesting a max contract, that's a lot of money they'd put into someone that will still leave them with a glaring weakness.
C DeAndre Jordan Similar to Monroe, Jordan is another guy who's demanding a max contract but will still leave you with a glaring weakness. He's a primier defensive player that is looking for an increased offensive role - something the Lakers shouldn't give him due his lack of versatility and inconsistent post moves.
Follow our Los Angeles Lakers team page for all the latest Lakers news and rumors!
Back to the Los Angeles Lakers Newsfeed
Related Topics: NBA Free Agency Rumors, Los Angeles Lakers, Lakers Rumors