It was a topsy-turvy year for the Los Angeles Lakers last season, but that doesn't mean there isn't anything to be optimistic about when the 2015-16 NBA regular season starts. Despite all of the negatives that have come out of LA this year, here are three reasons why the Lakers WILL make the playoffs next year.
D'Angelo Russell
Los Angeles surprisingly took point guard D'Angelo Russell with the No. 2 overall pick in the NBA Draft, and they're counting on his to be their point guard of the future. He flashed explosive scoring ability along with excellent playmaking skills that have the Lakers thinking he'll be their next superstar - now he gets to go show what he can do on the court.
Julius Randle will be healthy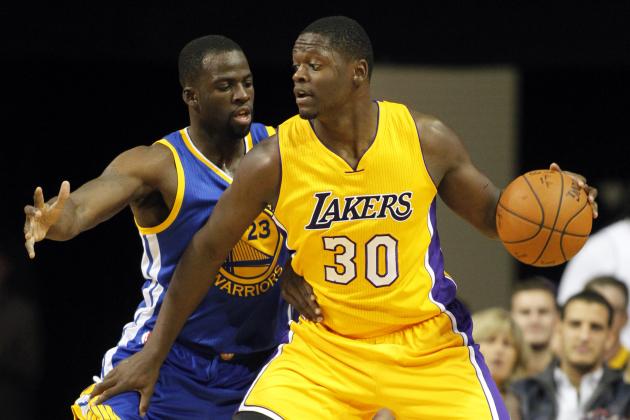 Randle's season-ending injury in the first game of the regular season foreshadowed what turned out to be the worst season in franchise history, and he'll essentially be a rookie again in 2015. His return will give the Lakers two top-10 talents they didn't have this year, and he'll finally give Los Angeles a presence in the post. 
Kobe will be BACK
The Lakers will obviously be better next season with the return of their best player, but Bryant will also give Los Angeles and the experience and leadership they so desperately lacked this year. Even if the Lakers land a big free agent or two, a good portion of their roster will still probably be filled with younger guys that will need someone to hold them accountable, and Kobe is that guy. Los Angeles may not have made the playoffs even if Bryant was healthy this year, but the Lakers would've gotten more out of the roster with him on the court.
Follow our Los Angeles Lakers team page for all the latest Lakers news and rumors!
Back to the Los Angeles Lakers Newsfeed