The Los Angeles Lakers have a very promising young core with the addition of No. 2 pick Brandon Ingram in the draft, and with more cap space than anyone else this summer, they're in prime position to add several high quality free agents to help them return to the playoffs next season. They plan to make a run at Kevin Durant, put all signs point to him signing with either the Thunder or Warriors. Here are three realistic free agent targets for the Lakers this summer:
3) Harrison Barnes
Barnes wants more money than what the Warriors seem willing to offer him, and though they've said they would match any offer he is given, they've also said they will respect his wishes if he wants to join another team. As someone who has always been very concerned about their personal "brand", Barnes will be intrigued by playing with an expanded role in Hollywood.
He is the kind of versatile wing player that would fit in perfectly with the Lakers' current roster, and the chance to continue playing for Luke Walton is certainly appealing to Barnes. Plus, he's still just 24 years old and would bring championship experience to this roster.
2) Al Horford
There's nothing too flashy about Horford's game, but the Hawks star has quietly been one of the NBA's best big men over the past decade. The Lakers will need to add an impact player in the middle if they hope to contend with the top teams out West, and Horford fits the bill. He and Julius Randle -- who Horford had high praise for back in March -- would form one of the conference's most versatile frontlines. 
1) Hassan Whiteside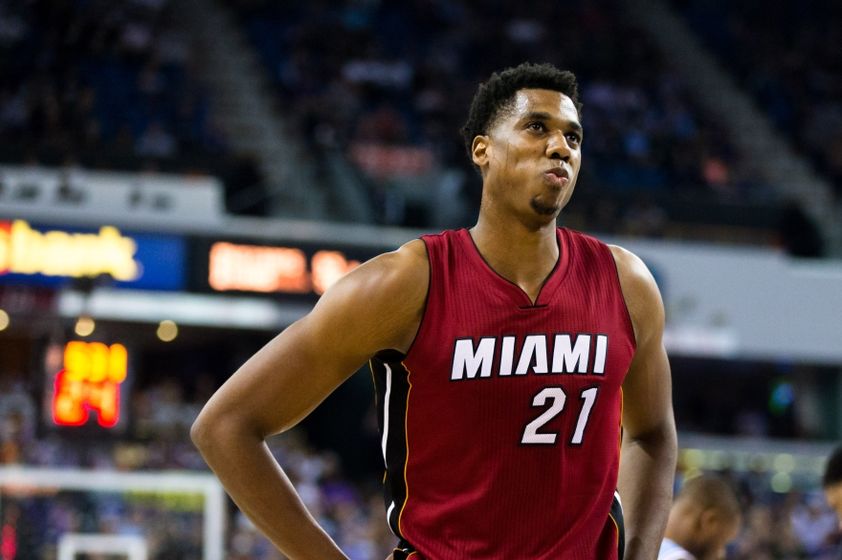 While Horford is a nice get, if the Lakers are interested in giving out a max contract to a big, Hassan Whiteside should be the top priority. Still just 26 and improving everyday, the late-blooming Heat star offers more upset that arguably any other player in the free-agent pool. The strides he has taken in his first full NBA season (14.2 points, 11.8 rebounds, 3.7 blocks) are enough to make any NBA GM salivate, and overlook his short temper on the court.
Follow our Los Angeles Lakers news page for all the latest Lakers news!
Back to the Los Angeles Lakers Newsfeed
Related Topics: Harrison Barnes, Al Horford, NBA Free Agency, Lakers News, NBA News, Hassan Whiteside