The Los Angeles Lakers are projected to have the No. 2 pick in the NBA Draft with them setting a new franchise record for losses in a single season (16-65) with one game remaining, putting them in great position to land another top prospect. While the NBA Draft Lottery will ultimately determine where the Lakers pick will fall, they will lose the selection to the 76ers if it falls out of the top three. Assuming the Lakers are able to keep the pick, here are the three prospects the Lakers should target:
3) Jaylen Brown, Fr., SF, Cal Golden Bears
6'7", 225 lbs - 15.0 ppg, 5.5 rpg, 2.0 apg
Brown didn't really deliever on his preseason promise, but he has all of the physical tools to be a star at the professional level. His jumper needs work, but his strength, athleticism, and finishing ability will translate better to the NBA game. He's clearly the third option behind the other two players on this list.
2) Ben Simmons, Fr., PF/PG, LSU Tigers
6'10", 240 lbs - 19.2 ppg, 11.8 rpg, 4.8 apg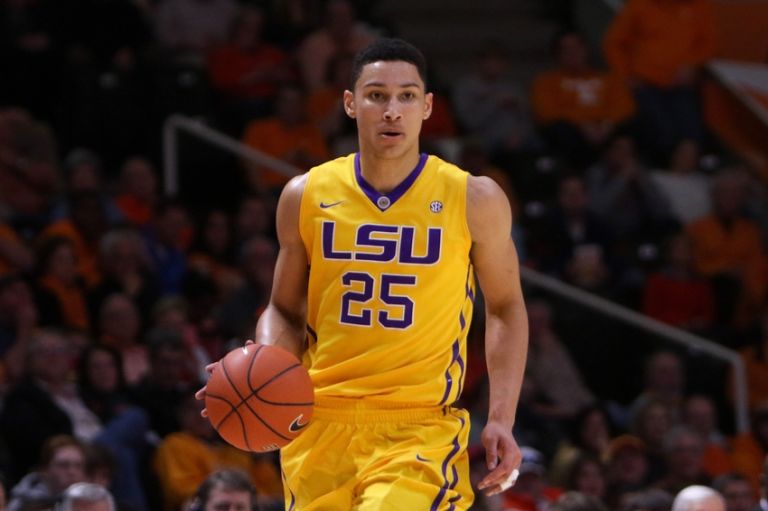 Simmons is going to be a franchise centerpiece and perennial All-Star in the NBA. His ball-handing and passing ability are matched by only a few big men at the NBA level, he's proven to be a capable defensive player both on the perimeter and in the post. His jumper does need work (a LOT of work), but he has excellent touch on his floater and is the best finisher around the rim in this class.
1) Brandon Ingram, SF, Duke Blue Devils
6'9", 190 lbs - 16.9 ppg, 6.9 rpg, 1.9 apg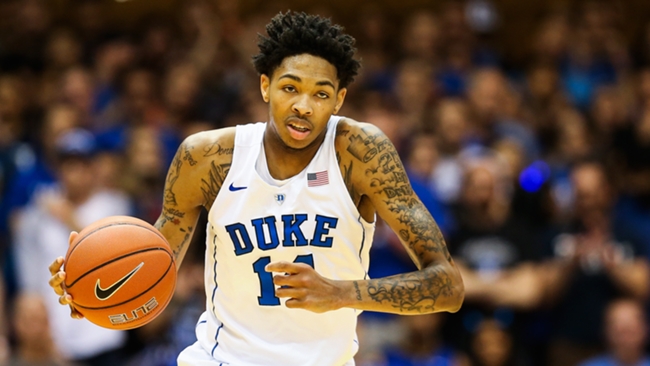 I don't think that Ingram is a better prospect than Simmons, but he is a much better fit for the Lakers given LA's desperate need for wing players. A long, lanky small forward, Ingram's elite athleticism, coupled with a good jumper, allow him to do whatever he wants offensively. He does need to add strength and become more aggressive, but he's oozing with potential. A budding trio of Russell, Randle and Ingram should give Lakers fans plenty of reasons to be excited about the future.
Back to the Los Angeles Lakers Newsfeed
Related Topics: Lakers News, NBA Draft, Jaylen Brown, Brandon Ingram, Ben Simmons, NBA News