The Los Angeles Lakers are facing a pivotal summer. It's Magic Johnson's first offseason in charge, and after four seasons without a playoff berth, the pressure in on the Lakers to start turning things around immediately - and a big free agency signing or two could help them turn things around quicker.
Last year's two big free agent signings, Luol Deng and Timofey Mozgov, did not pan out this season (and they've already traded Mozgov), so the Lakers need to be cautious. They also intend to make a run at Paul George (if they don't trade for him before then) and another superstar in free agency in 2018, and need cap space for that pursuit as well. So, with all of that in mind, here are three players the Lakers should pursue this offseason:
PF Blake Griffin
This only happens if the Lakers decide they want to trade for Paul George instead of waiting to sign him. Griffin has opted out of the final year of his contract to become an unrestricted free agent this offseason, and he'll have plenty of suitors when he does. Griffin has said that he wants to stay with the Clippers, but if Los Angeles doesn't offer him a five-year max deal (and there's a chance they won't), he may be playing elsewhere next season.
He loves living in Los Angeles and all of the marketing opportunities that come with it, and the Lakers would give him the opportunity to stay there. Of course, they're not a contender, but with a promising young nucleus and the expected arrival of George, it makes sense from an on-court perspective.
Chat Sports on the web:
Chat Sports on LinkedIn
Chat Sports on YouTube
Chat Sports on Periscope
Chat Sports on Starters
SG J.J. Redick
Another Clippers player, Redick is almost guaranteed not to be back with the Clippers next season due to their salary cap situation and the contract he is expected to command on the open market. Los Angeles could use more three-point threats, and Redick is one of the best in the entire league. Plus, he'd give them another veteran leader with experience. He also wouldn't have to leave the city, which is appealing.
PF James Johnson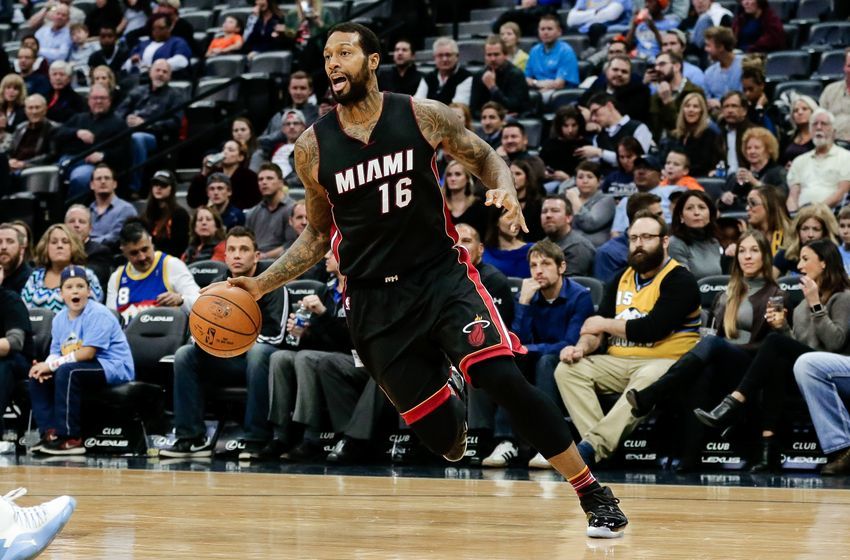 Johnson showed off his wide array of skills in a breakout year with Miami, averaging 12.8 points, 4.9 rebounds, 3.6 assists and 1.1 blocks per game off the bench. He served as a leader for the young Heat team, and he could serve a similar role for the Lakers - versatile bench player and locker room leader. Johnson is also a perfect stretch four in Luke Walton's up-tempo system.
Follow our Los Angeles Lakers news page for all the latest Lakers news!
Chat Sports on the web:
Chat Sports on LinkedIn
Chat Sports on YouTube
Chat Sports on Periscope
Chat Sports on Starters
Back to the Los Angeles Lakers Newsfeed
Related Topics: Blake Griffin, NBA News, Lakers News