The San Diego Chargers finished 2015 with a disappointing 4-12 season following a 27-20 loss to the Denver Broncos. The Chargers had playoffs hopes after two straight 9-7 seasons under head coach Mike McCoy, but this down year might be enough to cost McCoy his job.
It's unclear if the Chargers will fire McCoy. An Fox Sports report claims McCoy will likely be gone, but a San Diego Union Tribune one says McCoy will get another season. In the event that McCoy is fired, we've put together the top 10 replacements for the Chargers. 
10. Teryl Austin, Lions defensive coordinator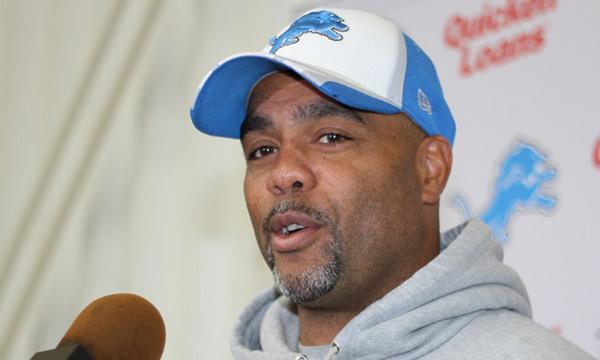 Austin has had a relatively short NFL coaching career to this point, but he's been extremely successful. The Lions have struggled this year, but the defense isn't to blame for most of that. Austin will be a head coach at some point, but it might not be this season. 
9. Chip Kelly, former Eagles head coach 
Chip Kelly was fired by the Eagles Tuesday, and he'll immediately be one of the hottest coaching targets. The Chargers could go after Kelly, and Philip Rivers could have success in his offense. It seems a bit unlikely right now, but it is a possibility. 
8. Mike Shanahan, former Broncos/Redskins head coach
Shanahan is interested in returning to coaching, and is only a few years removed from leading the Washington Redskins to the playoffs, but he'll likely want to have some front office input as well. If the Chargers give him that, Shanahan could return to coaching. 
7. David Shaw, Stanford head coach
Shaw is like a painter when it comes to putting together an offense. The Stanford head coach's creative, sometimes off-the-wall approach to putting together an attack could be just what the Titans need to maximize the weapons they currently have on the roster. Add in the fact that the former NFL assistant's name has been tossed in the hat for several lesser jobs before this, and you've got a potential match in San Diego.
6. Doug Marrone, Jaguars OL/assistant head coach
Marrone had a relatively impressive 15-17 record as head coach of the Bills over the last two seasons given the team's major QB issues, but opted out of his contract after numerous disagreements with the front office. Many teams were impressed with his work in Buffalo and he was expected to get another job elsewhere, but found himself on the job market a little too late to land the kind of job he wanted. He'll be a top target for several teams this offseason and the Chargers could have interest. 
5. Josh McDaniels, Patriots offensive coordinator
McDaniels has rebuilt his reputation while leading the Patriots' offense for the past four seasons after a less-than-successful head coaching debut in Denver. He has a strong desire to be an NFL head coach again. Perhaps he can bring some of the "Brady Effect" over to boost an already great Rivers. McDaniels shouldn't have the final say in personnel decisions, especially in the draft. That's what ruined his tenure with Denver. 
4. Sean McDermott, Panthers defensive coordinator
McDermott has done a wonderful job in Carolina and it's only a matter of time before he gets a head coaching job. He's going to be a very popular candidate this season and could have his choice of several jobs.  
3. Hue Jackson, Bengals offensive coordinator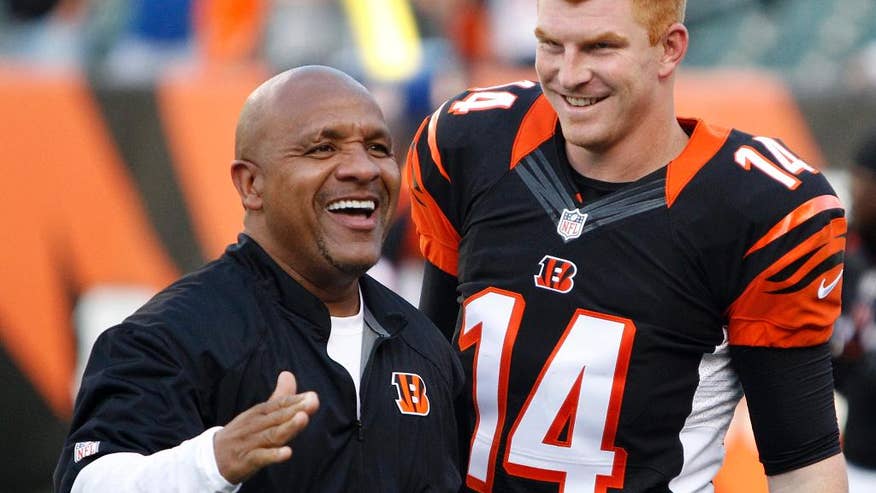 Jackson guided the Oakland Raiders to a .500 record in 2011 which was impressive given Oakland's lack of talent. It's only a matter of time before he gets another shot at a full head coaching role. Cincinnati's offense has been consistently productive despite a number of injuries (including to Andy Dalton), and it's been among the best in the NFL this season. Jackson will get numerous head coaching interviews this offseason, and the Chargers will likely be one of them if McCoy is dismissed. Expect Jackson to end up as a head coach somewhere next season. 
2. Adam Gase, Bears offensive coordinator
Gase was widely expected to be a head coach this year, but opted to follow John Fox to the Bears. Gase nearly had the 49ers' gig last season, but things fell apart when GM Trent Baalke decided Jim Tomsula needed to be the defensive coordinator. Gase has done a solid job this season with the Bears, as Jay Cutler has experienced a bit of a revitalization during a lost season. Gase will likely be a hot candidate again this season, and perhaps the Chargers will land him. 
1. Sean Payton, Saints head coach
ESPN's Adam Schefter has already reported that the several will inquire about Payton at the end of the season, and the Chargers could be one if they dump McCoy. Payton will likely have his choice of coaching jobs and could jump at the chance to coach Rivers. He's already been linked to the team. 
Back to the Los Angeles Chargers Newsfeed
Related Topics: Chargers Rumors, Josh McDaniels, Chargers News, Doug Marrone, Sean Payton, Chip Kelly, David Shaw, Mike McCoy, Hue Jackson, Adam Gase