The San Diego Chargers unsurprisingly fired head coach Mike McCoy after their Week 17 loss, ending his four-year tenure with the team. After going 9-7 in each of his first two years in San Diego, the Chargers have gone a woeful 9-23 since the start of the 2015 season. A rash of injuries can be blamed for that lackluster record, but loss to the hapless Browns in Week 16 basically sealed McCoy's fate.
With news that they are moving to Los Angeles, the Chargers become a much more desirable job to many around the league. With that in mind, here are the top 10 candidates to replace McCoy:
10) Sean Payton, Saints head coach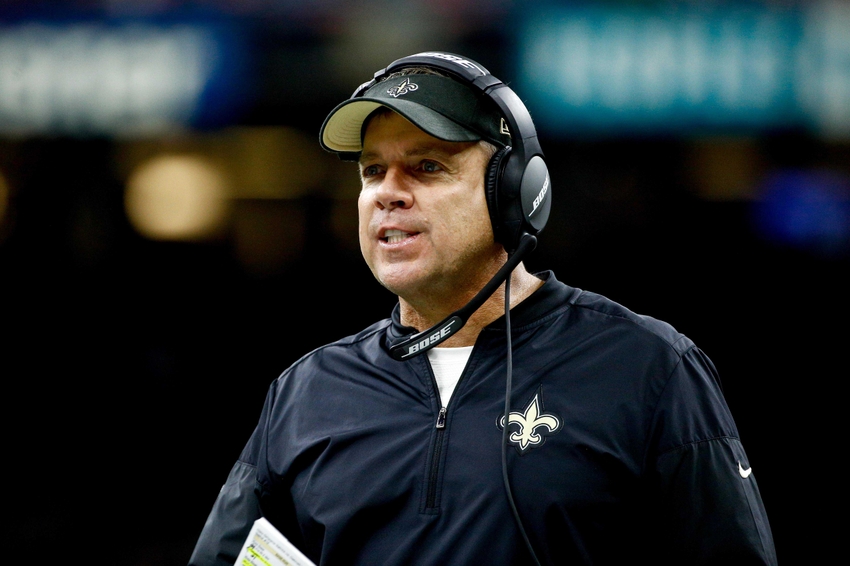 This is a long-shot, which is why Payton is down at 10. He just signed a contract extension, but the rumors of him moving always pop up. Want to make a splash in a new city and gave up a draft pick or two to land Payton? I don't think there's a major chance of this happening, but it is worth mentioning if they are looking to make a splashy hire in LA.
9) Harold Goodwin, Cardinals offensive coordinator
Yet another offensive mind on the list. Goodwin has had interviews in the past, although those might be at least in part because of the Rooney Rule. Still, he's a young, rising coach that could get a chance. 
8) Sean McVay, Redskins offensive coordinator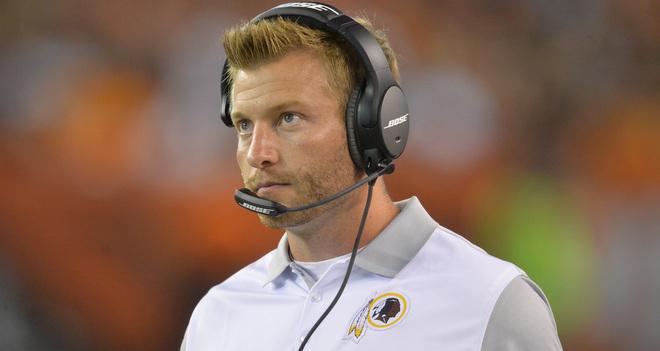 McVay is a favorite to be the Rams coaching job, but if he doesn't, don't be surprised if San Diego ramps up their level of interest. He's been the OC for the Redskins since 2014, and done a damn fine job. Here's the rub though: he's just 30 years old, which would make him the youngest head coach in the NFL. The potential young star should be a head coach sooner than many expect.
7) Kyle Shanahan, Falcons offensive coordinator
Shanahan has been in the mix for getting a head coaching job the past few seasons, and this should be the year he gets one. He's not the defensive guy that San Diego seems to be looking for (those come later in the list), but he's arguably the hottest young assistant on the market for a head coaching gig.
6) Josh McDaniels, Patriots offensive coordinator
Speaking of hot young coaches, McDaniels has rebuilt his reputation while leading the Patriots' offense for the past five seasons after a less-than-successful head coaching debut in Denver. He has a strong desire to be an NFL head coach again. Perhaps he can bring some of the "Brady Effect" over to San Diego. 
5) Teryl Austin, Lions defensive coordinator
Austin has had a relatively short NFL coaching career to this point, but he's been extremely successful. He gets a lot of the credit for the Lions' breakout season this year, which has been largely credited to the play of their defense. Austin has already interviewed with the Chargers.
4) Dave Toub, Chiefs special teams coach 
Special teams coaches don't get a lot of love, but Toub is the best in the NFL right now. He's had head coaching interviews in the past and he could take the John Harbaugh path of getting a head coaching job. He's not a big name, but he's a very good coach. It's not a sexy hire, but it could pay off.
3) Mike Smith, Buccaneers defensive coordinator
Smith was run out of Atlanta after the team with 10-22 in the last two years of his tenure with the Falcons, but did post a 67-50 record during his tenure in Atlanta. He's done a very good job in Tampa Bay as the DC and could end up getting another shot as a head coach.
2) Anthony Lynn, Bills offensive coordinator/interim head coach
Lynn was promoted to offensive coordinator in Week 3 after Buffalo fired Greg Roman, and he had so much success in leading the offense that he served as the interim head coach. He already has the respect of players around the league and that's huge. With Buffalo opting to hire Panthers defensive coordinator Sean McDermott over him, Lynn has become a leading candidate for the Rams and Chargers jobs. 
1) Matt Patricia, Patriots defensive coordinator
Patricia isn't a well-known name among casual fans, but he's served under Bill Belichick for years. Patricia started on the offensive side of the ball, spending two years there. He then switched to defense and was promoted to defensive coordinator in 2012. He's a literal genius - he has an aeronautical engineering degree and is the closest thing you'll find to a literal rocket scientist in the NFL. He has already interviewed with the Chargers.
Follow our San Diego Chargers news page for all the latest Chargers news!
Back to the Los Angeles Chargers Newsfeed
Related Topics: Mike McCoy, Chargers News, NFL News