The San Diego Chargers have plenty of options to choose from with the #3 overall pick in the 2016 NFL Draft, but there's just one position they should consider when it comes to using that top selection. Here's our list of 3 Players The Chargers Should Target In The 1st Round Of The 2016 NFL Draft.
The Chargers won't add a safety, TE or center this early, although those are their biggest team needs. Adding an offensive tackle does fill a major need, however. Stanley can be the long-term left tackle the team lacks, giving San Diego a major building block to rebuild a shallow and flagging O-line unit.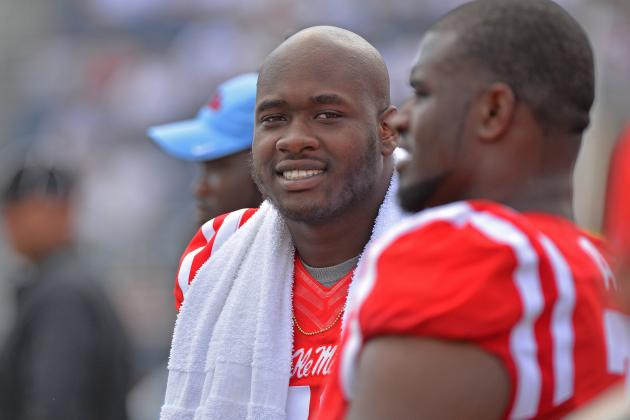 Tunsil and the aforementioned Ronnie Stanley will battle to be the top offensive tackle off the board. If the Tennessee Titans either a) pick Stanley at #1 or b) trade down, the Chargers could be in line to land Tunsil -- a massive physical specimen who's got all the tools to be a franchise tackle.
Decker's only a first-round option if the Chargers decide to trade down. He's got fantastic versatility as he can play at both guard and tackle, but he lacks the brute force and upside of guys like Stanley and Tunsil. However, he'd be a great get if San Diego can fleece another team for a gaggle of picks.
Back to the Los Angeles Chargers Newsfeed
Related Topics: Ronnie Stanley, Taylor Decker, Laremy Tunsil, Chargers News, 2016 NFL Draft