The NFL Draft is approaching quickly. The national attention is starting to turn away from free agency and towards the Draft since free agency is wrapping up and the draft is just over a month away. We've already put together a full first round mock draft, and now we have a three round mock just for the Oakland Raiders. 
The Raiders are coming off a promising season and have needs at only a few positions. The back seven could some help in particular, but the Raiders are building the right away. With that in mind, here is the Raiders' 3 Round 2016 NFL Mock Draft. 
Round 1, Pick No. 14: Vernon Butler, DT/DE, Louisiana Tech
The Raiders still need secondary help, but there aren't any safeties worth taking this year and the top 3 CBs could be off the board. Butler has been a draft process riser, as teams and media have gotten a closer look at him. Butler would make the Raiders' defensive line even scarier, especially if Mario Edwards can return from his neck injury. If Edwards is limited, Butler can help step in for him. Butler can play a few different spots, meaning he can contribute in both the Raiders' 3-4 and 4-3 looks. 
Round 2, Pick No. 44: Karl Joseph, S, West Virginia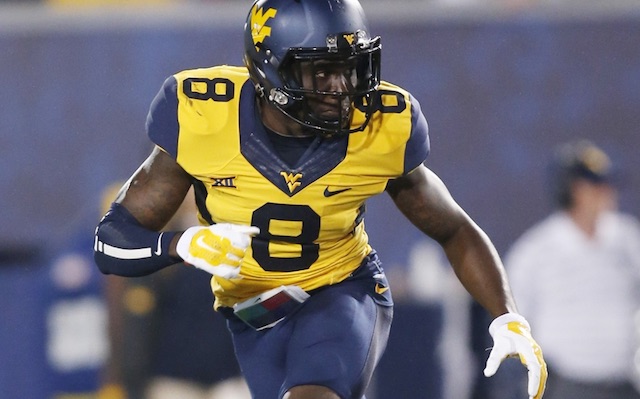 The Raiders must draft at least one safety in the draft. The second round seems like the most likely spot to do so, as there are a few players worth the Raiders' pick. Joseph is undersized, but loves to hit. He showed better coverage ability before getting hurt this season. While there are injury concerns, Joseph might be the best safety in the draft in terms of pure talent. Joseph might not last to the Raiders, but it would be a great pick. For more NFL Draft coverage, download the Chat Sports App!
Round 3, Pick No. 75: Devontae Booker, RB, Utah
A MLB would be nice in the first three rounds, but they aren't any worth drafting here. There should be a few options in Round 4 that will at least add competition for Ben Heeny. Booker will give the Raiders something they lack; a RB to pair with Latavius Murray. Roy Helu struggled and do did Taiwan Jones. Booker has ability and will at least be valuable on third downs. He might not last this long in the draft. 
Back to the Las Vegas Raiders Newsfeed
Related Topics: Devontae Booker, NFL Mock Draft, NFL Draft News, Karl Joseph, NFL Draft Rumors, Vernon Butler, NFL Draft, 2016 NFL Draft