Each year, several veterans end up getting cut or traded by their teams before the start of the regular season. That will likely be the case this year for Oakland Raiders. The Raiders are expected to take a leap forward, possibly into the playoffs, and could pick youth over experience at a few spots on the roster. 
There are a few veterans who might end up not being on the Raiders' roster at the start of the season. That could come via a trade, or more likely, a release. With that in mind, here are three veterans who are on the bubble to make the Raiders' roster. 
RB Roy Helu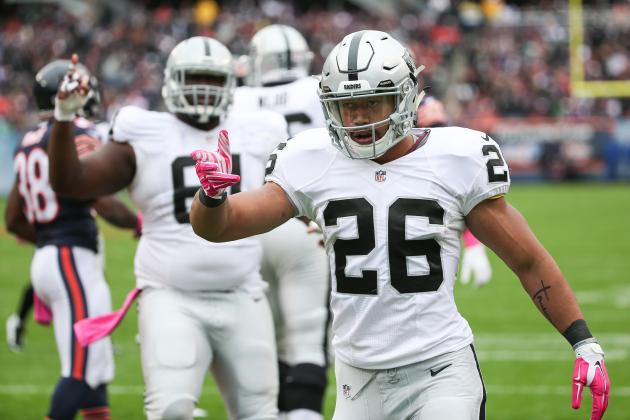 Helu struggled last season for the Raiders, although injuries played a role in that. He's now firmly on the roster bubble in 2016. Taiwan Jones and draft pick DeAndre Washington have similar skill sets to Helu and won't all make the roster. Helu might be the one to get cut, and is the only one who qualifies as a veteran. Even ESPN thinks Helu could be the one to hit the road. 
TE Mychal Rivera 
The Raiders tried to trade Rivera during and before the NFL Draft, with no luck. He's fallen out of favor in Oakland, stuck behind Clive Walford and Lee Smith. That makes Rivera a prime candidate for a trade or release. While the Raiders would likely need to add a third TE if they do get of Rivera (unless they totally trust Gabe Holmes already), this could happen. 
CB Neiko Thorpe
Sorry that it's not D.J. Hayden for all your Raiders fans that hate Hayden. The Raiders' secondary is vastly better this season, and cornerback is borderline deep for the first time in years. David Amerson, Sean Smith, T.J. Carrie and Keith McGill are locked into four of the spots. That leaves Hayden and Thorpe (and a few others) battling for the last one. My money is on Hayden sticking around for at least another season, leaving Thorpe as the odd man out. 
Back to the Las Vegas Raiders Newsfeed
Related Topics: Neiko Thorpe, Mychal Rivera, Raiders News, Raiders Rumors, Roy Helu Jr.