*LAST UPDATED 1/9/2015*
Tony Sparano has done a decent job replacing Dennis Allen on an interim basis, but the front office in Oakland will aim higher before they think about giving Sparano the job permanently. The Raiders weren't able to lure Jon Gruden away from ESPN, and even with Jim Harbaugh having taken the Michigan job, there are still quite a few interesting coaching candidates out there. So, who will be on the sidelines for the Raiders next season?
Follow our Oakland Raiders page for the latest Raiders news!
7) Eric Mangini, Former Cleveland Browns/NY Jets Head Coach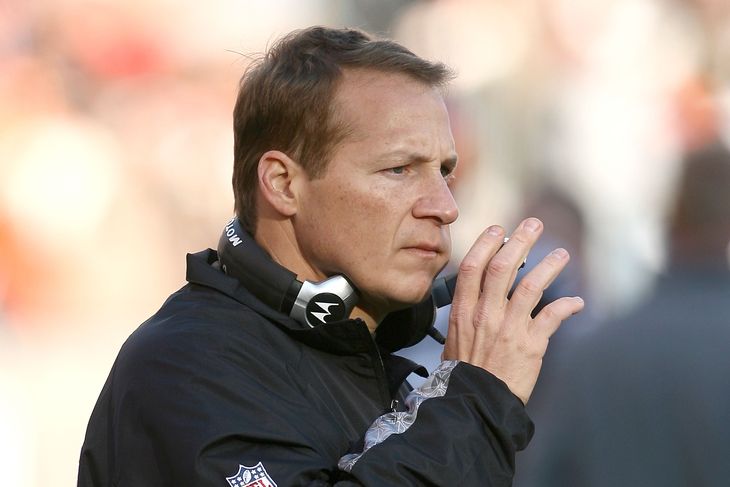 *New 1/5 Addition* Mangini was a surprise name in Oakland's coaching search, and it's honestly hard to see what Mark Davis sees in the former Browns/Jets HC. With an overall career record of 33–47–0 and only one playoff appearance (a blowout loss in his first season as a head coach), Mangini's resume doesn't exactly jump off the page...and his last job wasn't even as a coordinator - he spent 2014 coaching TEs in San Francisco. Mangini has officially interviewed for the job as of January 5, but it's very difficult to see him getting it.
*1/9 Update* 
Mangini's interview with the Raiders on Monday didn't change much - he remains enough of a candidate to stay on this list, but we still can't see him getting the job.
6) Darrell Bevell, Seattle Seahawks Offensive Coordinator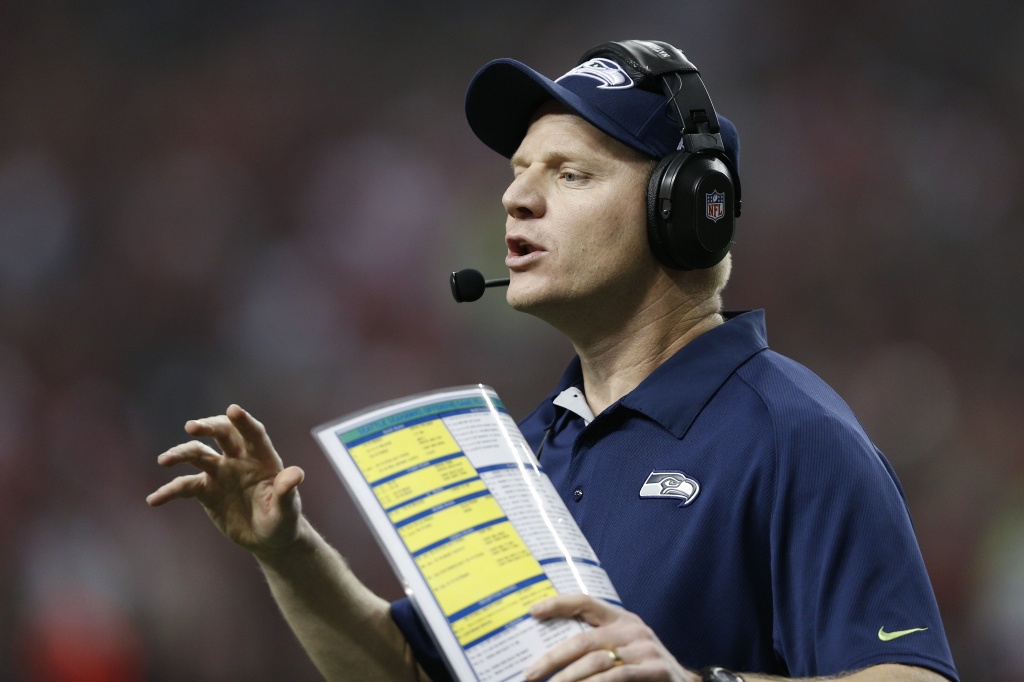 Bevell is another Reggie McKenzie guy (he spent 2000-2005 as a QB coach with the Packers organization), and the Raiders will be on the lookout for someone who has experience working with quarterbacks and can help Derek Carr reach his potential. With Bevell long tabbed as a future head coach, the Raiders might have their ideal candidate in the Seahawks OC.
*1/5 Update*
Bevell has been strongly linked to the Buffalo Bills in the past few days, but that's mostly the media overreacting to news that he interviewed with the team. Don't expect to hear much about Bevell until Seattle's playoff run ends - while other teams might get antsy and look elsewhere, Mark Davis will be patient and wait for Bevell if he thinks he's the guy. His official interview with the Raiders took place last week.
*1/9 Update*
Nothing new on Bevell since the Seahawks entered playoff mode, but there are rumors Mark Davis didn't even bother to attend Oakland's interview with him. Not a good sign for his candidacy.
5) Todd Bowles, Arizona Cardinals Defensive Coordinator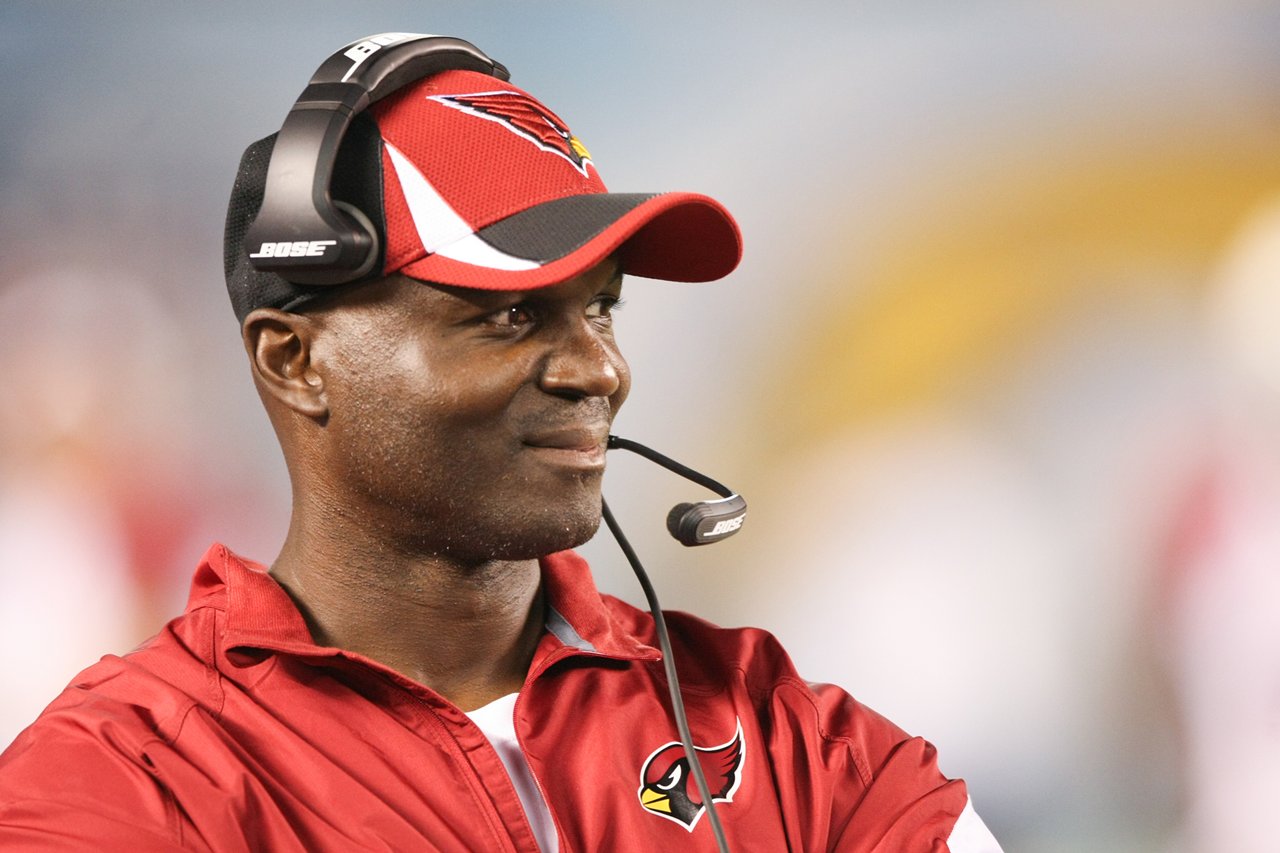 Bowles was passed up back when the Raiders hired Dennis Allen, and plenty of people inside the Oakland organization feel like they made the wrong call. Bowles' Cardinals defense has been tremendous this year, and he's in high demand from nearly every team with a head coaching vacancy.
*1/5 Update*
Bowles interviewed with the Raiders this past weekend, but at this stage, there's just too much competition for the Cardinals DC to put him out in front. The Raiders have plenty of young talent and are finally headed in the right direction...but asking him to choose a project over a ready-made playoff team like Chicago or Atlanta is a tough sell.
*1/9 Update*
Bowles is now interviewing with the Bears, and it sounds like Oakland is an increasingly unlikely destination for him.
4) Pep Hamilton, Indianapolis Colts Offensive Coordinator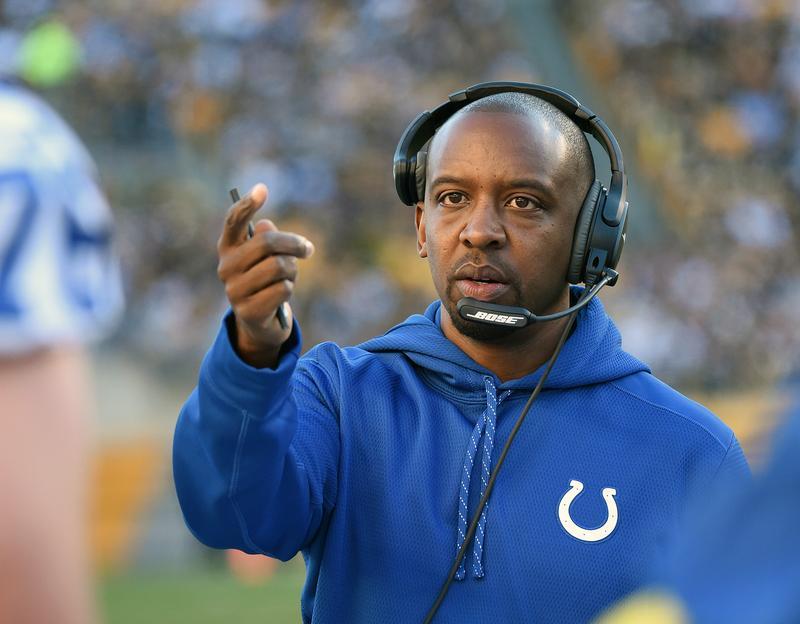 *New 1/5 Addition* The Raiders are very interested in Hamilton, an impressive offensive mind who has spent the last four seasons working closely with QB Andrew Luck (he went from Stanford to Indianapolis to stick with the then-No. 1 draft pick). His stock has risen almost as quickly as Luck's, and he's been one of a handful of coordinators widely picked to make the jump to a full head coaching position. Oakland interviewed Hamilton on Sunday night after Indy's Wild Card win, per ESPN's Adam Schefter.
3) Jack Del Rio, Denver Broncos Defensive Coordinator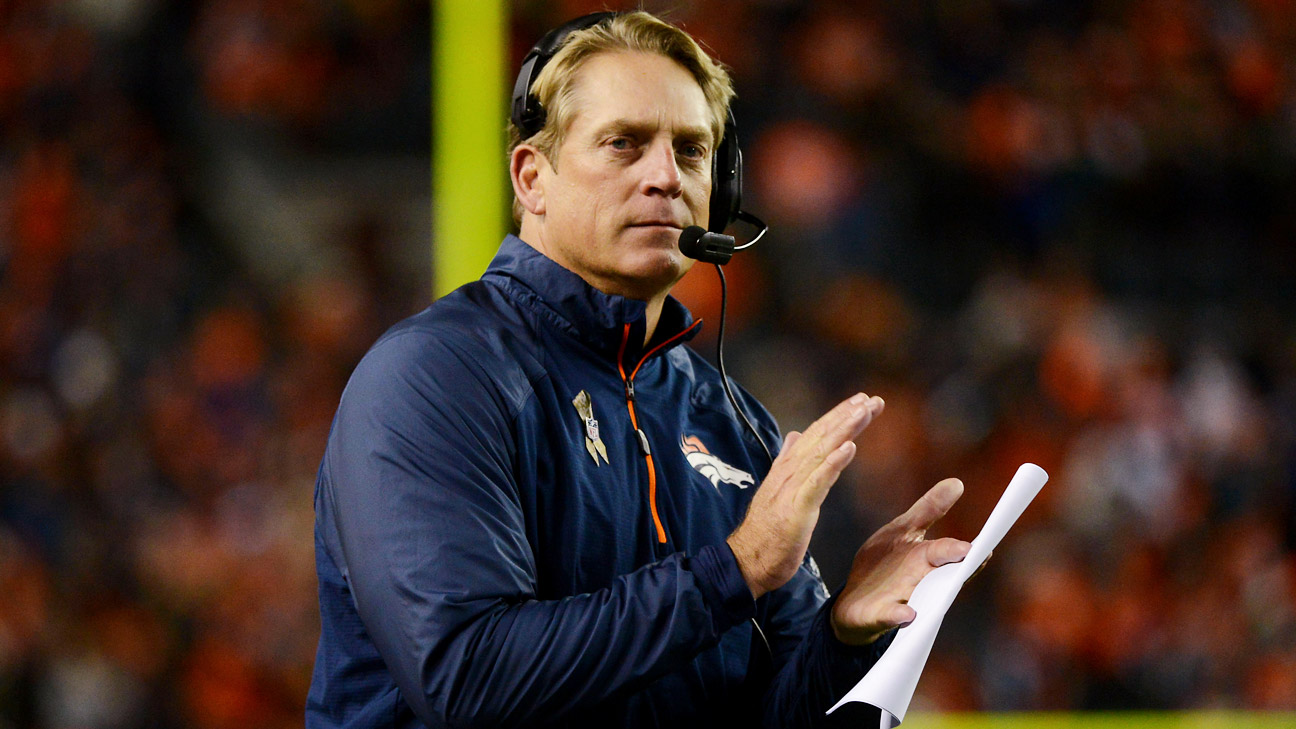 Del Rio is a Bay Area guy with solid NFL head coaching experience, and he'll get a look now that Gruden is out and Jim Harbaugh is headed back to Michigan. Del Rio has been looking for another head coaching opportunity for some time now, and while he might not be the #1 choice of Raider Nation, he's still someone worth keeping an eye on. Mark Davis was reportedly 'very interested' in speaking to Del Rio after Oakland's season finale against the Broncos, and sought him out on the field after the final whistle.
*1/5 Update*
Del Rio interviewed with the Raiders on Sunday, and while not all Raiders fans are crazy about him, he's still a very serious candidate. Like Bevell, he'll be off the radar until his team's playoff run ends.
*1/9 Update*
Denver's playoff run means the Raiders will now have to wait on Del Rio until he's free to talk again...and given how fast things are heating up with our #1 and #2 candidates, the job might not be available by the time Del Rio's schedule frees up.
2) Pat Shurmur, Philadelphia Eagles Offensive Coordinator
Pat Shurmur was the head coach of the Cleveland Browns from 2011-12, leading them to a 9-23 record during his two seasons at the helm. Raiders GM Reggie McKenzie worked with Shurmur's uncle in Green Bay, and knows Shurmur through that family connection - along with Mangini, Shurmur is another coach the Raiders have interviewed. Since joining the Eagles in 2013, he's rehabilitated his image under Chip Kelly, and there are plenty of people around the league who think another head coaching job could be in the cards...
*1/5 Update* 
Shurmur has officially interviewed with the Raiders, and remains a very serious candidate. The Raiders' front office is very tough to read these days, and while we know for a fact that everyone on this list is a candidate, there have been very few clues as to who really leads the race.
 *1/9 Update*
Shurmur reportedly had a very impressive interview with Mark Davis & co., and it sounds like he's one of the true finalists for the job.
1) Tony Sparano, Raiders Interim HC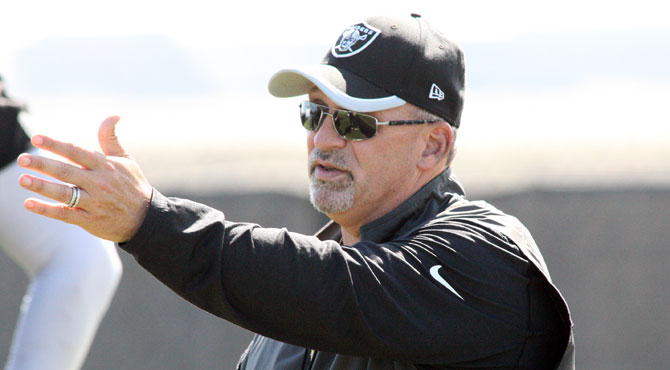 As things stand, there's still a possibility that the Raiders retain Sparano instead of looking elsewhere for a new head coach. Oakland looked much better under Sparano than it did under Dennis Allen (although the loss to St. Louis certainly didn't help his case), and the former Dolphins HC has made it very clear he wants the job on a full-time basis. While Mark Davis would rather land a bigger fish (his pursuit of Jim Harbaugh made that very clear), Sparano still has a shot if things fall through elsewhere.
*1/9 Update*
Sparano started out as a wild card, but he's becoming a much more serious candidate as the search wears on. ESPN's John Clayton reports that Sparano's interview went very well, and the Raiders are seriously considering removing his interim tag in the next few days.
Be one of the first to try version 2.0 of the highest-rated sports app out there - download now!
Back to the Las Vegas Raiders Newsfeed