Dennis Allen has reportedly been fired as Oakland's head coach, with an official announcement expected by Tuesday.
As things stand, here are the top names to take over for Allen:
David Shaw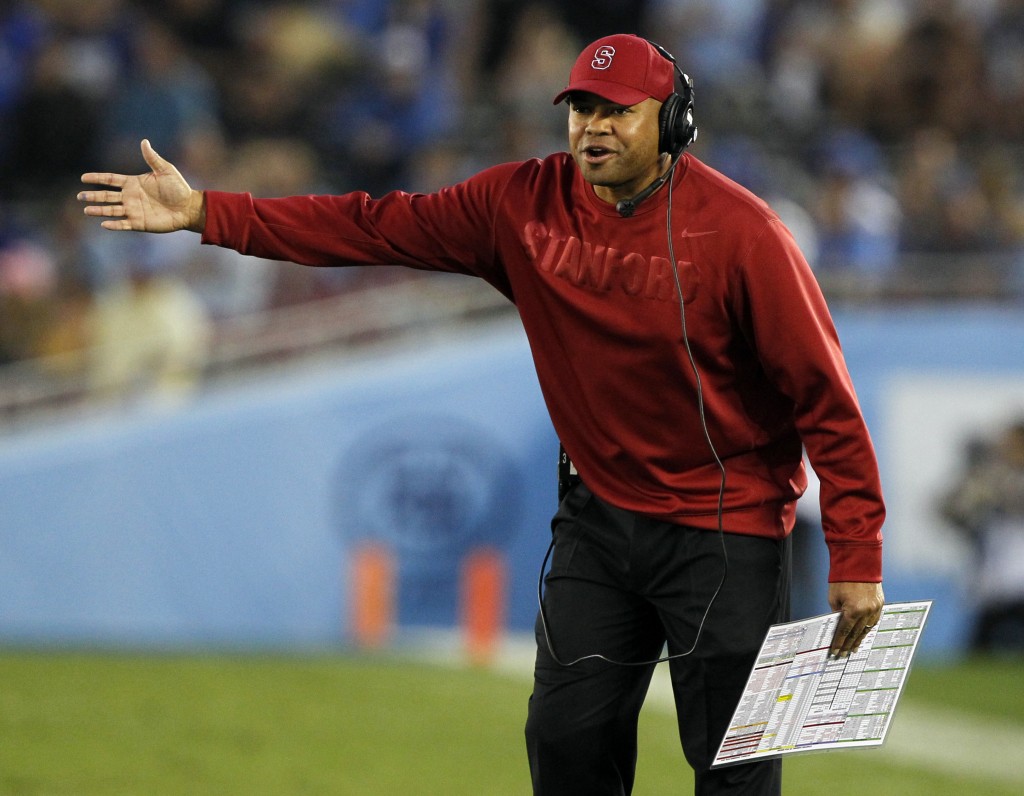 The Stanford HC has history with the Raiders, serving as a quality control assistant and later a QB coach under Jon Gruden between 1998 and 2001. A proven winner who can help develop quarterbacks, Shaw could be the guy who helps Derek Carr reach his sky-high potential. The biggest roadblock? Shaw wouldn't leave Stanford mid-season, ruling him out of the race until January at the earliest.
Jack Del Rio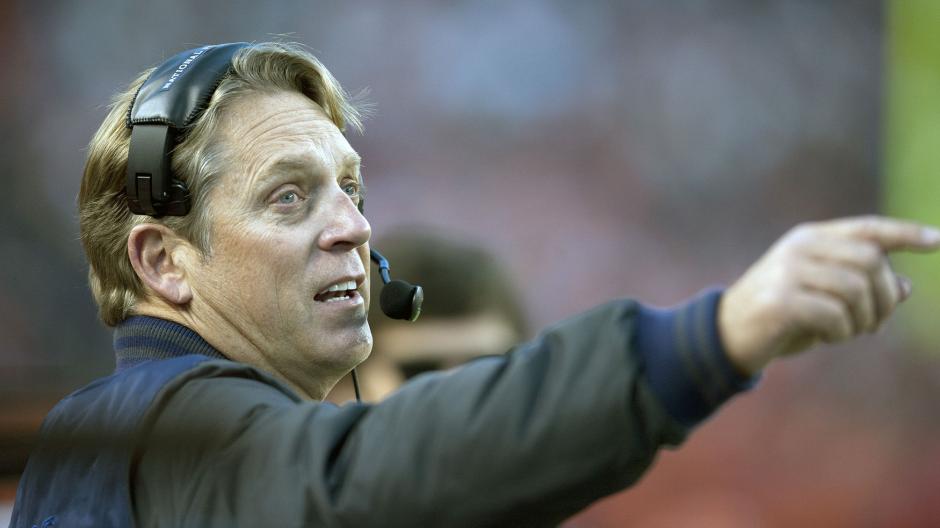 An East Bay native who would bring some swagger back to the Raiders sideline, Del Rio would draw the kind of respect from players that Dennis Allen seems unable to command. The Broncos wouldn't let their defensive coordinator go easily, but the Raiders could lure him to Oakland for the right price.
Tony Sparano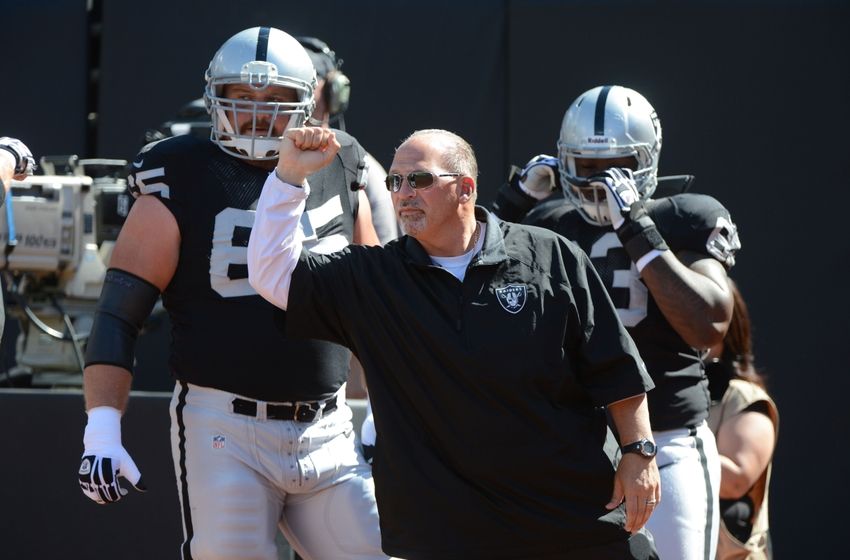 Oakland's current assistant head coach/offensive line coach is reportedly a leading candidate to step in if Allen gets canned. Sparano would almost certainly be given the title on an interim basis, but if he sparks a turnaround, he'd have the chance to win the job permanently.
Norv Turner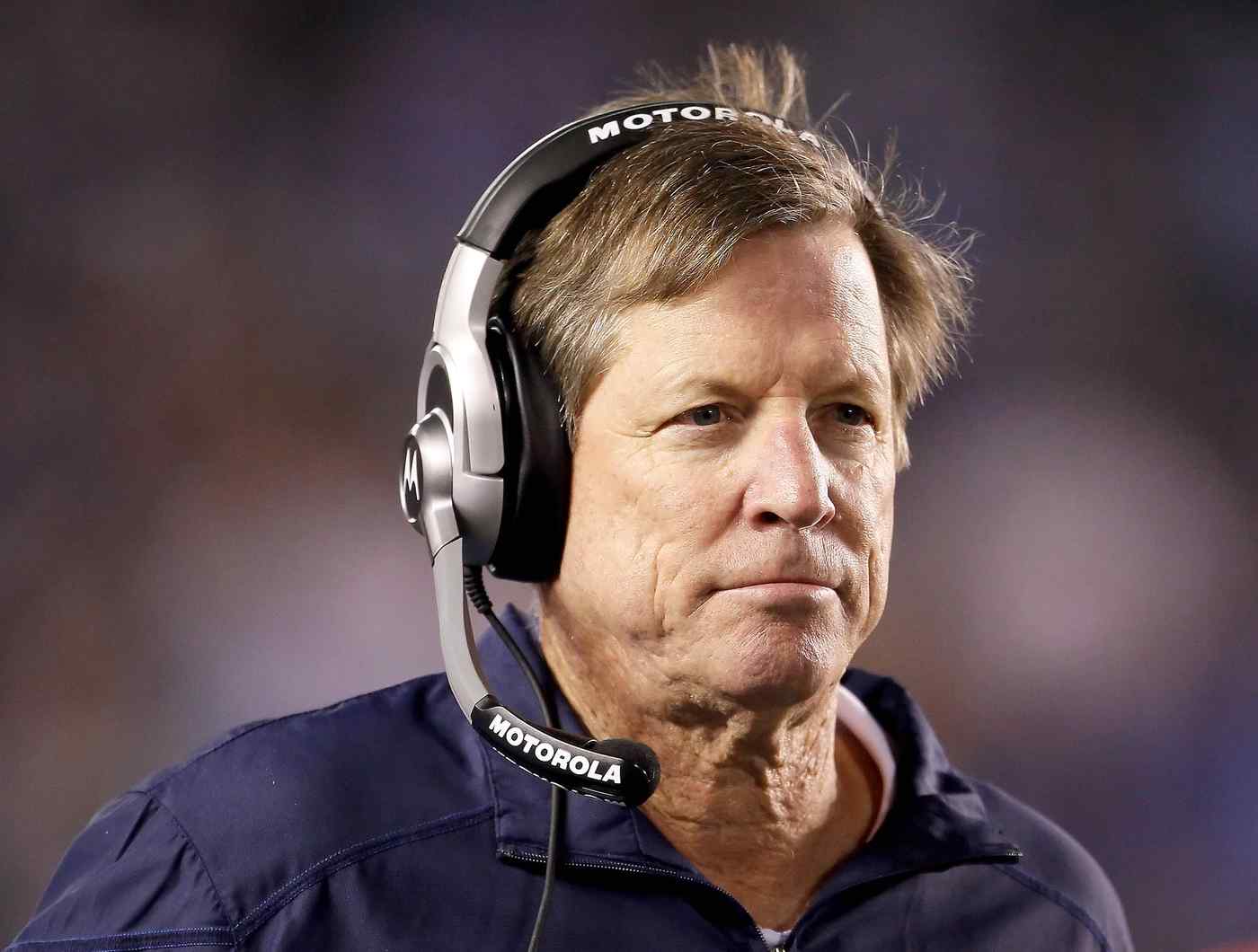 Norv is nowhere near as popular in Oakland as Gruden...but if Gruden says no, it isn't like Oakland's front office can afford to be too picky. Turner wants another shot at a head coaching job, and the chance to take on the Chargers twice a year would be awfully hard for him to pass up.
Jon Gruden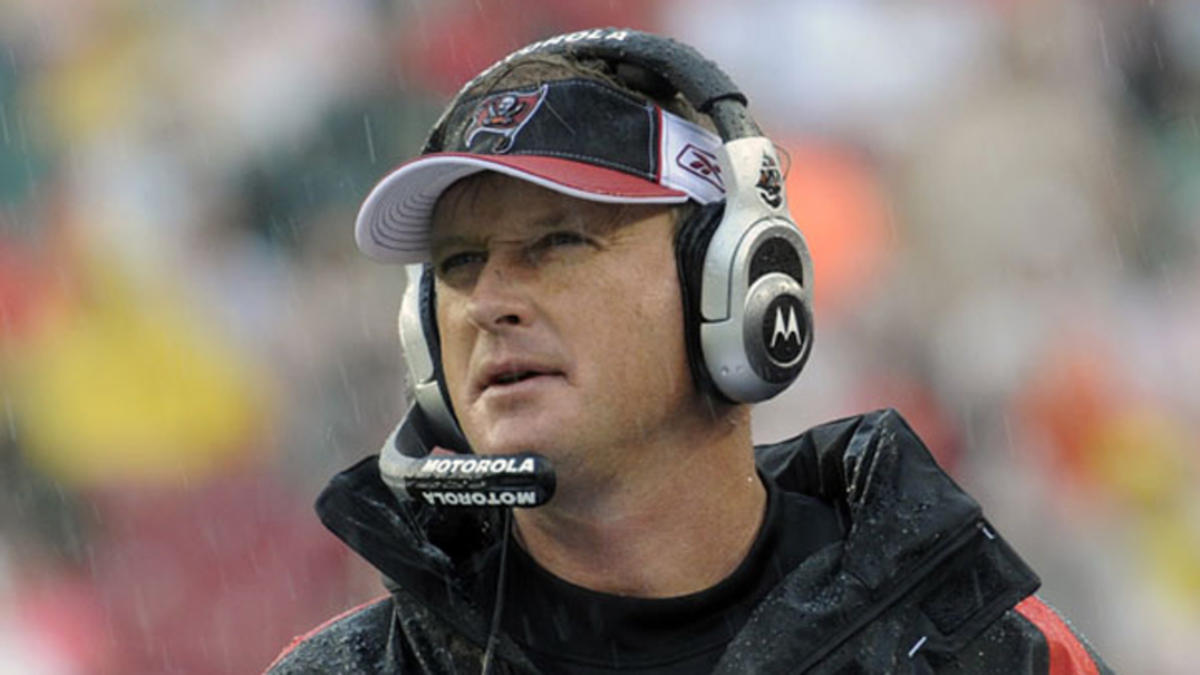 He's the guy Raiders fans have wanted for years, and despite his public stance, the timing might finally be right. As bad as Oakland looks under Allen, there IS talent on this squad, and Gruden has proven that he can get the best out of the pieces he has available. While 'Chucky' is still under contract with ESPN and he's claimed that he plans to stick to it, there are rumblings that he'd seriously consider the job if it was offered to him.
Other options:
- Eagles OC Pat Shurmur will be a name to watch if Philly can replicate their explosive numbers from last season...but the Raiders likely won't be the only team after him.
- Saints DC Rob Ryan certainly has the look of a Raiders coach, but he might be too much of a wild card for a team that can't afford another failed hire. His stock isn't very high at the moment, and it's hard to see the fanbase getting behind this one if the Saints don't improve.
- Seahawks OC Darrell Bevell also popped up in a few coaching searches over the summer, and he'll be linked with the next few vacancies that come up. Like Shurmur, he'll be in high demand.
- We've seen Bengals OC (and former Raiders HC) Hue Jackson mentioned, but from what we've heard Jackson's departure in 2011 left a bad taste in his mouth. Jackson will be linked to plenty of other jobs, and a return to Oakland seems unlikely.
Who would you like to see take over for the Raiders? Leave your pick in the comments section below
MORE:
Raiders Sign Former Chargers WR Vincent Brown
11 Twitter Accounts Every Raiders Fan Should Be Following
Back to the Las Vegas Raiders Newsfeed