Last Updated: 11/19
The Oakland Raiders may have ditched Dennis Allen, but the results on the field haven't improved much since letting him go. While Interim HC Tony Sparano has had the opportunity to audition for the job on a full-time basis, Oakland's lack of improvement puts a major damper on his chances.
The coaching search in Oakland will be very different if owner Mark Davis decides to fire GM Reggie McKenzie - if McKenzie is gone, the Raiders can pursue higher-profile candidates with the promise of a complete team overhaul. As of mid-November, it sounds like the only way McKenzie stays around is if Mark Davis can't find a top-level replacement...but since Oakland isn't the destination it once was, that's a very real possibility.
So, who are the top candidates for the job? Is Jon Gruden really in the running? Let's break it down:
The Home Run Hires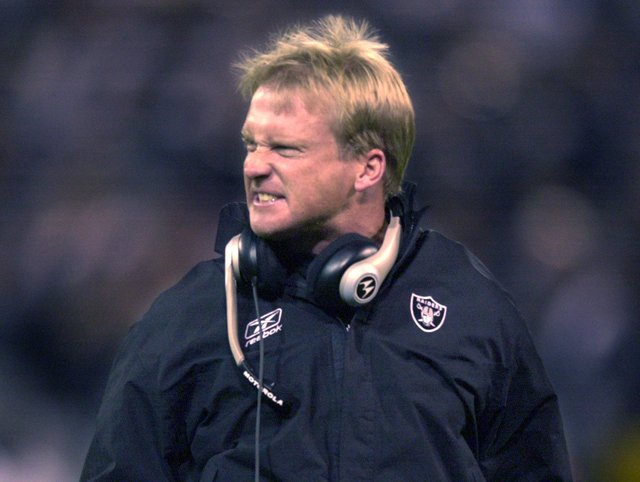 This tier is made up of the reach candidates - guys who Oakland would love to have, but aren't definitely available.
Jon Gruden, ESPN Analyst
He's been the first name on the list for multiple coaching searches now, but hasn't shown any interest in leaving his job at ESPN. We know Mark Davis will go after Gruden, but not even Davis knows whether he has a realistic shot of luring him to Oakland.
Jim Harbaugh, San Francisco 49ers Head Coach
If the heavily-rumored divorce with San Francisco goes down, Harbaugh will be the top name in every coaching search in the country. The QB Coach in Oakland during the 2002 Super Bowl run, Harbaugh has history with the Raiders...but it's hard to see him picking Oakland from the dozens of job offers on his desk.
Art Briles, Baylor Bears Head Coach
A shocking number of coaches consider Briles to be the leading offensive mind in the nation, and his experience cultivating QBs would make him a great fit for Derek Carr and the young Raiders offense. Getting him to leave the state of Texas, where he's coached since 1979, is the real roadblock.
The Realistic Candidates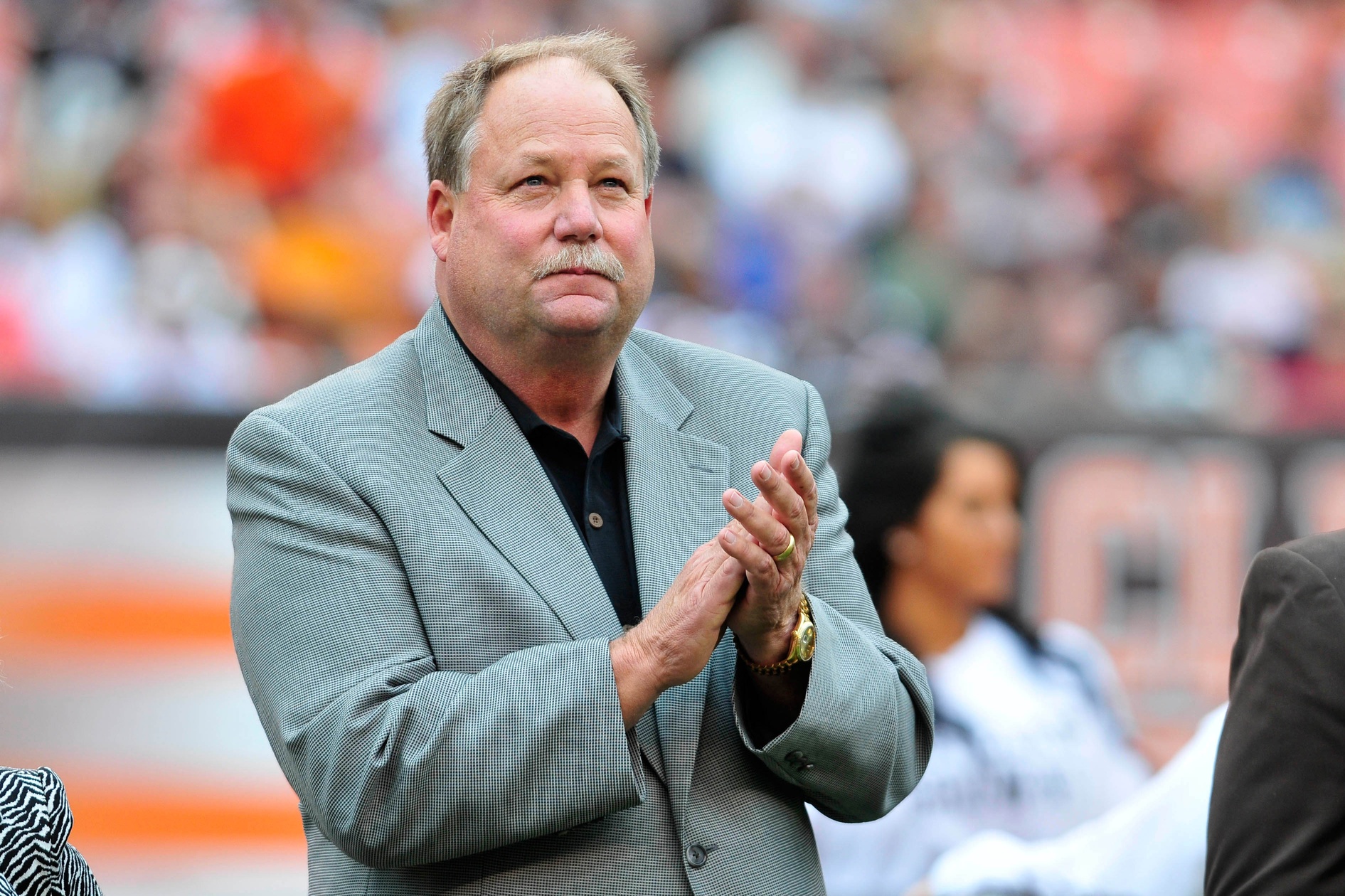 These are the guys who would likely take the job if offered, but immediate success would not be a given.
Mike Holmgren
Holmgren has been heavily linked to the Raiders job in recent weeks, and already visited the facility in early October. While he would almost definitely take the job if offered, he hasn't coached since 2008 and his star has dimmed considerably. Still, his overall record (161-111, 12 playoff appearances in 17 NFL seasons) make him a strong contender.
Jack Del Rio, Denver Broncos Defensive Coordinator
While fans will bristle at the idea of a Broncos coordinator taking over, Del Rio is a Bay Area native with success coaching at the NFL level. With the possible exception of Rob Ryan, no one else looks more like a Raiders coach than Del Rio roaming the sideline in his leather jacket.
Todd Bowles, Arizona Cardinals Defensive Coordinator
With his Cardinals leading the NFC despite a rash of injuries, no coaches are rising faster than Bowles right now. His defenses play physical, punishing football, and he'd match well with the philosophy Mark Davis is trying to bring back to Oakland. Bowles is picking up steam quickly, and the Raiders are keeping a close eye on him as Arizona's season progresses.
Pep Hamilton, Indianapolis Colts Offensive Coordinator
Hamilton is a young, charismatic guy with plenty of experience with young quarterbacks, and he's been working closely with Andrew Luck since the 2010 season at Stanford. Plenty of other coaches around the league see Hamilton as a sure-fire future Head Coach, and he fits the Raiders' needs well.
The Dark Horses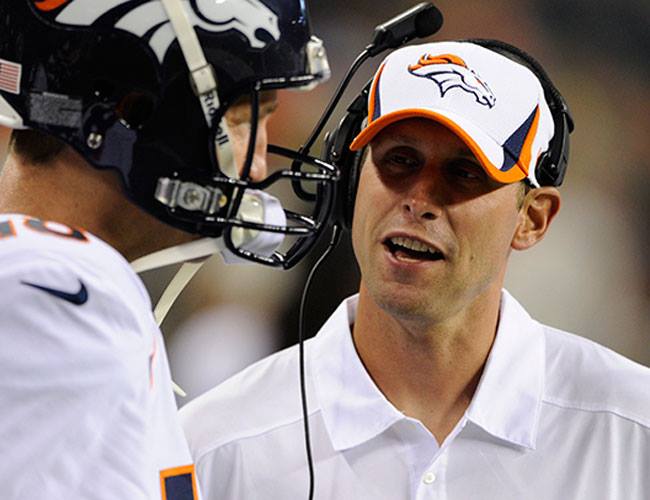 These candidates might not be household names, but they're all either coaches on the rise or guys with history with the Raiders franchise
Adam Gase, Denver Broncos Offensive Coordinator
One of the most highly-regarded coordinators in the league, Gase has already been pursued by several teams looking to fill a head coaching vacancy. If too many other teams are looking for a new coach this Spring, Gase will be in high demand.
David Shaw, Stanford Cardinal Head Coach
Shaw is a proven winner in the college game, but Stanford's recruiting handicaps are starting to catch up with their win-loss record. With the Cardinal entering a rebuilding phase, the time is right to make a jump to the next level.
Pat Shurmur, Philadelphiaers  Eagles Offensive Coordinator
Despite his key strategic role and influence on play-calling, Shurmur isn't getting nearly as much credit for Philly's offense as HC Chip Kelly...and we've heard multiple rumors that he's interested in taking another head coaching job (his last was with the Browns from 2011-12). No links to the Raiders, but Shurmur is reportedly held in high regard by John Madden and the other advisors to Mark Davis.
Vic Fangio, San Francisco 49ers Defensive Coordinator
A vocal, strong presence with nearly 30 years of NFL coaching experience under his belt, Fangio is another guy to keep an eye on. Tim Kawakami thinks Fangio is a very real option, and even if you aren't a fan of his reporting, we've heard outside rumors that the Raiders are keeping tabs on the 49ers DC.
Other Names To Watch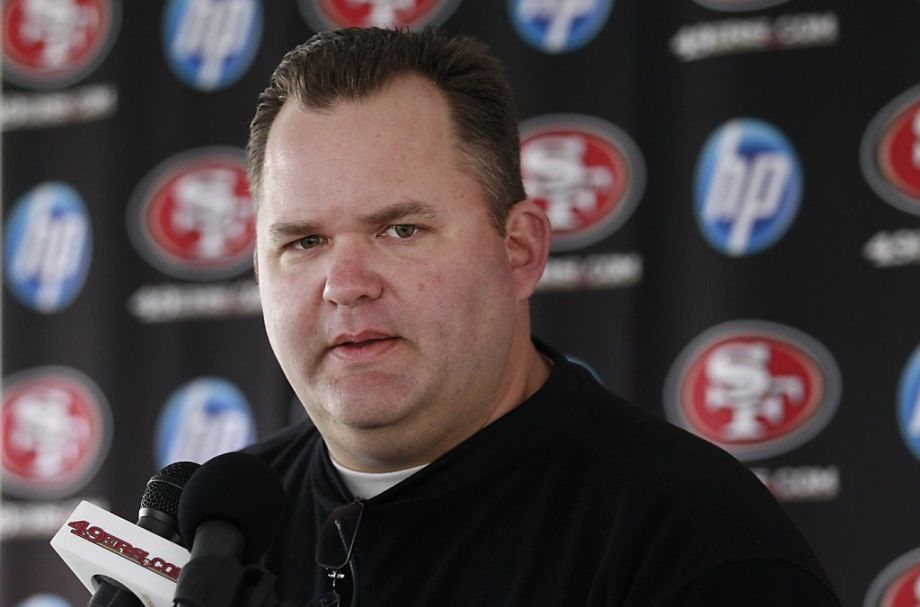 Greg Roman, San Francisco 49ers Offensive Coordinator
It's only a matter of time before Roman gets his shot at a head coaching job...but he's pretty far down the Raiders' list. Like Jim Harbaugh, Roman's availability depends a lot on what happens with the 49ers after the season ends.
Darrell Bevell, Seattle Seahawks Offensive Coordinator
In the same category as Gase, Bevell will also be interviewing for head coaching jobs in the very near future.
Norv Turner, Minnesota Vikings Offensive Coordinator
It wouldn't be a popular hire with the fans, but Turner has boatloads of experience and knowledge of the Raiders organization. He won't be high on the list, but if enough guys pass, he'll get a look.
Frank Reich, San Diego Chargers Offensive Coordinator
Reich has a lot of admirers around the league, but San Diego's recent struggles have hurt his chances of landing a head coaching job when the season ends. If they can turn things around and make a deep playoff run, he'll be in the same category as Gase and Bevell.
Jim McElwain, Colorado State Rams Head Coach
QBs coach for the Raiders in 2006, McElwain was let go after the season along with the rest of Art Shell's staff. He's also worked at Fresno State and under Nick Saban at both Michigan State and Alabama. After taking over a 3-9 Colorado State team in the Mountain West basement, McElwain had them winning a bowl game two seasons later. His team is currently 9-1 and in the AP Top 25 for the first time in 14 years.
Dirk Koetter, Atlanta Falcons Offensive Coordinator
We've seen Koetter heavily linked to the Raiders job by Bleacher Report's Jason Cole, but his name hasn't come up anywhere else yet. No one we've talked to with access to the organization thought Koetter was a serious contender.
We'll be adding more candidates to the list as the search widens (or narrows) - stay tuned for future updates!
Never miss another story on one of your favorite teams - sign up for a free Chat Sports account today!
Back to the Las Vegas Raiders Newsfeed