The Oakland Raiders made the playoffs last year and expectations are higher than they've ever been in years. But even with Derek Carr back and healthy, the Raiders need a few players to have breakout seasons to complete their goal of a Super Bowl title. 
Breakout seasons happen every year in the NFL. Sometimes, the player in question makes the leap from very good to superstar. Sometimes, a player goes from role player to key starter. So who will be the breakout players for the Raiders in 2017? We've put together five of the most likely candidates below.
OL Vadal Alexander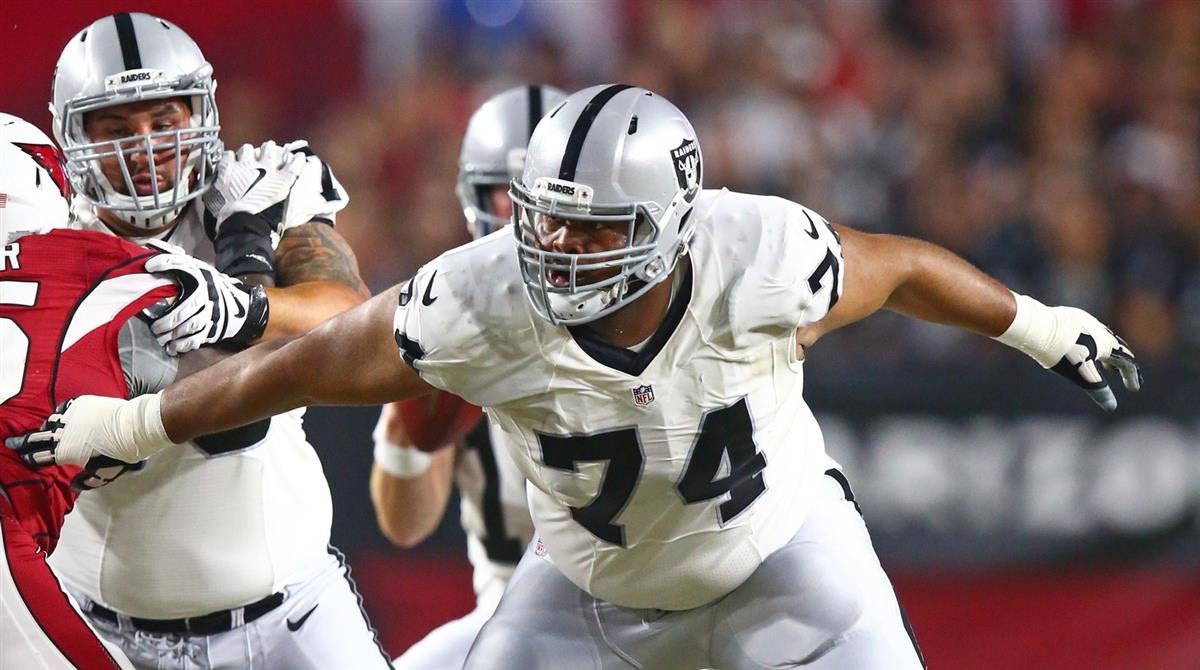 Full disclosure: I wanted to include at least one offensive player and Alexander was the only one who could truly fit the bill. The additions of Marshawn Lynch and Jared Cook take away chances for some other younger players at those positions. The Raiders' own website is high on Alexander, but this is the closest thing to a reach on the list to be honest. Marshall Newhouse, Austin Howard and rookie David Sharpe will fight for the right tackle job and that could push Alexander inside. He showed some promise as a rookie in a few starting spot, but Alexander needs a big leap to be a full-time starter. 

Android user? Download Chat Sports now to follow every Raiders story on the internet
DE Mario Edwards
This is back-to-back years Edwards has made this list. Hopefully 2017 is a better year for Edwards, who has been unable to avoid injury. He played in only two games, failing to make a tangible impact. The Raiders need him (and/or Jihad Ward, who could make this list too), to step up. Edwards showed promise in his rookie year in the Raiders' 4-3/3-4 scheme and it's time for him to stay healthy. The Raiders' defensive line needs him to step up in the worst way. 
LB Jelani Jenkins
Given the Raiders' current LB corps, it appears the Raiders are hoping/assuming that Jenkins will have a breakout season. Unless Nerion Ball can finally stay healthy or the Raiders get another weakside linebacker, Jenkins will be handed the job. That's a risky move, given Jenkins had just 15 tackles in nine games last year. He showed some real ability in 2014 for the Dolphins, racking up 110 tackles and 3.5 sacks. So perhaps the Raiders are looking less for a breakout season and more of a return to form for Jenkins. 
Connect With Chat Sports:
Chat Sports Android App
Chat Sports iPhone App
Chat Sports on Angel List
S Karl Joseph
Of all the players on the list, Joseph is the on I feel most confident in having a breakout year. The Raiders' first round pick didn't play a ton to begin the year, but took over the starting job by the end of the year. With another offseason under his belt, he is primed to become the dynamic strong safety he has the ability to be. Expect to see him swarm near the box this year.

Android user? Download Chat Sports now to follow every Raiders story on the internet
DT Darius Latham
Latham falls into the same Jenkins category of players the Raiders are really banking on. Oakland cut Dan Williams and unless someone like Eddie Vanderdoes or another signing explodes, Latham is in line to start at one DT spot. That's a huge leap for a 2016 UDFA. He did start two games last year, with a handful of tackles, but more will be expected from Latham in 2017. He needs to be both the Raiders' go-to run stuffer and hopefully provide some pressure for a defensive line that wasn't great last year. 
Check out our Oakland Raiders team page for all the latest Raiders Rumors or download the Chat Sports App!
Back to the Las Vegas Raiders Newsfeed
Related Topics: Jelani Jenkins, Raiders Rumors, Mario Edwards, Karl Joseph, Vadal Alexander, Darius Latham, Raiders News