The Oakland Raiders missed the playoffs last season, but this is a team on the rise. Expectations are higher than they've ever been in years, but the Raiders need a few players to have breakout seasons to reach the postseason. 
Breakout seasons happen every year in the NFL. Sometimes, the player in question makes the leap from very good to superstar. Sometimes, a player goes from role player to key starter. So who will be the breakout players for the Raiders in 2016? We've put together four of the most likely candidates below.
QB Derek Carr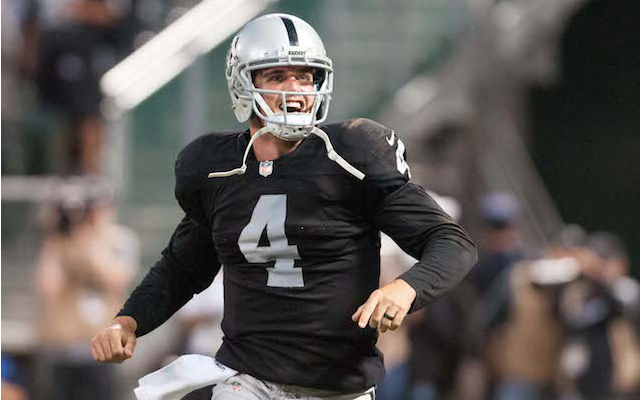 Carr took a step forward last year, and know it's time for him to take another leap. He completed 61.1 percent of his passes for 32 TDs and 13 picks last year. Carr looks like a franchise QB and now it's time for him to cement himself as one. Carr needs to cut down on his turnovers slightly, as well as increase his completion percentage. If he does that, the Raiders should be in the playoffs. 
TE Clive Walford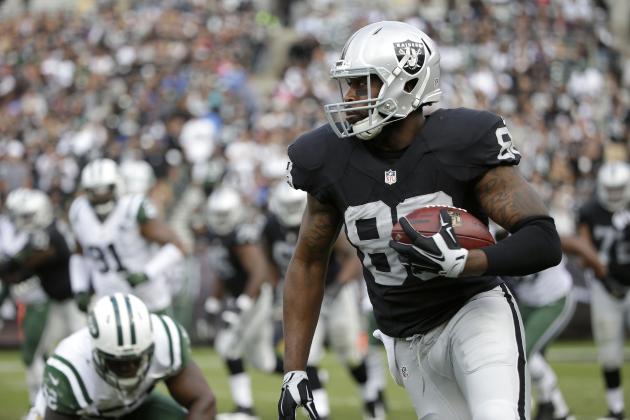 Walford's breakout year could be threatened by an ATV accident that required knee surgery. He's expected to be back for training camp, a promising sign for Walford. The Raiders want him to become their starting TE this year and to have a big year. He's got the ability to be a pass catching threat at TE, something the Raiders have lacked in recent years. If Walford recovers, he could be in for a big year.  
DE Mario Edwards
Edwards' second year and career was threatened by a neck injury, but he's been cleared medically. That's a good thing for the Raiders, as Edwards showed real promise last season. In the Raiders 4-3/3-4 scheme, Edwards' versatility brings extra value. Edwards won't be a double-digit sack machine or stat stuffer, but he's going to have a very good season as the starting DE. 
LB Ben Heeney
The Raiders have basically handed the staring MLB job to Heeney. A fifth round pick last year, Heeney showed some ability, but the Raiders are banking on a big season. Oakland has little behind Heeney and they'll need him to step up. Heeney has a knack for finding the ball, although he's undersized and lacks ideal athleticism. 
Back to the Las Vegas Raiders Newsfeed
Related Topics: Ben Heeney, Derek Carr, Raiders News, Mario Edwards, Clive Walford