The Oakland Raiders were one of the biggest disappointments in the NFL this season, posting a 6-10 mark. They have holes they need to fill if they want to make it back to the postseason next year, as expected, but they'll need to create some cap space to fill those holes. We've already seen Oakland cut David Amerson, but who else could they release? Here are four possible options:
1) Sean Smith, CB
This is a matter of when, not if. Smith's struggles are no secret and when you combine those struggles with his injuries, Smith will likely get cut. Rookie Obi Melifonwu replaced Smith after their Week 10 bye, which is a signal that change is coming. Also, Gareon Conley should be healthy next season, which will allow the Raiders to play him at corner and Meifonwu at safety. If he is released, it would free up $8.5 million in cap space.
Subscribe: Raiders Report by Chat Sports on YouTube
2) Michael Crabtree, WR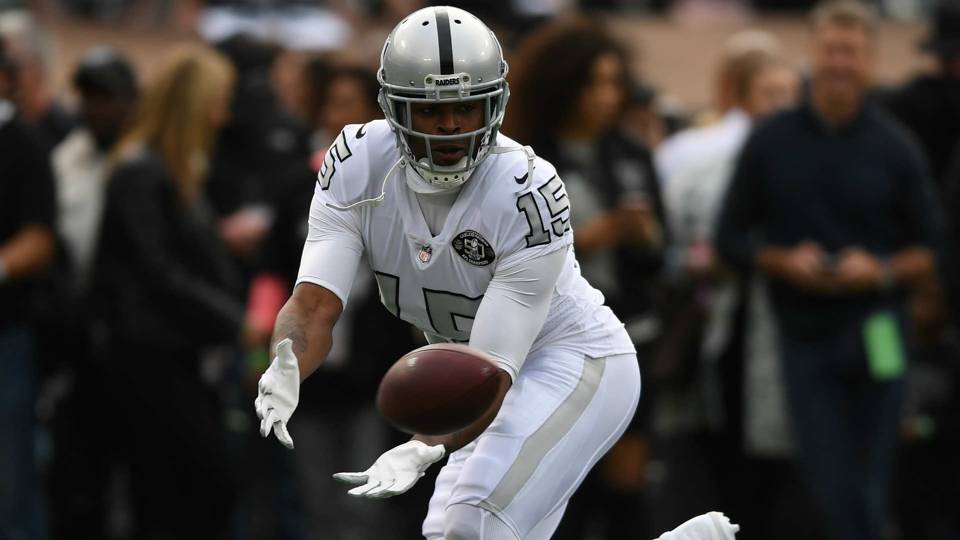 Crabtree saw his production and usage decrease as the season went on last season and, with no dead money remaining on his contract, the Raiders can save $7 million in 2018 and $7.5 million in 2019 by cutting him. While he has been a valuable player for Oakland, his drops, age, decreasing production, and salary create the perfect storm for him to get cut.
3) Clive Walford, TE
Jared Cook proved to be a reliable option in the passing game this season and Lee Smith is a solid blocking tight end. This means Clive Walford is the odd man out. If he is released by Oakland, it would free up $822,800 in cap space while costing the team only $196,626 in dead cap space. Holding a tight end on their roster who isn't the best blocker or receiver on the team would simply be wasting money.
4) Marshall Newhouse, OT
Marshall Newhouse good enough to warrant the amount of money he will be getting next season. However, Vadal Alexander is the better offensive tackle and comes at a cheaper price compared to Newhouse's contract. If Newhouse is cut,  this would free up $1.75 million in cap space and leave the Raiders with no dead cap space. Making cuts like this will allow the Raiders to build their defense or sign big name players like linebacker Khalil Mack to an extension. 
Stick with us in the Chat Sports app or follow Oakland Raiders by Chat Sports on Facebook to be the 1st to know every breaking story and all the rumors on the Oakland Raiders!
Back to the Las Vegas Raiders Newsfeed
Related Topics: Raiders News, NFL News