Which Oakland Raiders players are people sleeping on that will surprise the NFL in 2018? There are a lot of Raiders rumors swirling around Oakland with all the big time moves the team has made this offseason, but not nearly enough around some sneaky good players who could emerge in 2018. If the Raiders want to improve on their 6-10 season from 2017 and make the playoffs in 2018, they will need some unexpected players to step up. Here are three Raiders' sleepers to keep an eye on in 2018:
Subscribe: Raiders Report by Chat Sports on YouTube
1) Maurice Hurst, DL
Maurice Hurst dominated the Big Ten during his time at Michigan, racking up 32 tackles for a loss and 13.5 sacks. Hurst fell to round 5 of the 2018 NFL Draft due to a heart condition detected at the NFL Scouting Combine. Hurst was a first-round prospect before the heart news came out and if he is fully healthy in 2018 he is a player the NFL shouldn't sleep on.
2) Martavis Bryant, WR
Bryant was traded to the Raiders this offseason and has a chance to have a breakout season with his new team. Bryant had a great rookie campaign in Pittsburgh scoring eight touchdowns in 10 games. However, after serving a season-long suspension in 2016, the Steelers replaced him with wide receiver JuJu Smith-Schuster. Bryant has the talent to be a star in this league and if he can get a connection with Derek Carr it could happen in 2018. Think about this, in 36 games he has 126 receptions for 1,917 yards and 17 touchdowns.
3)  Brandon Parker, OT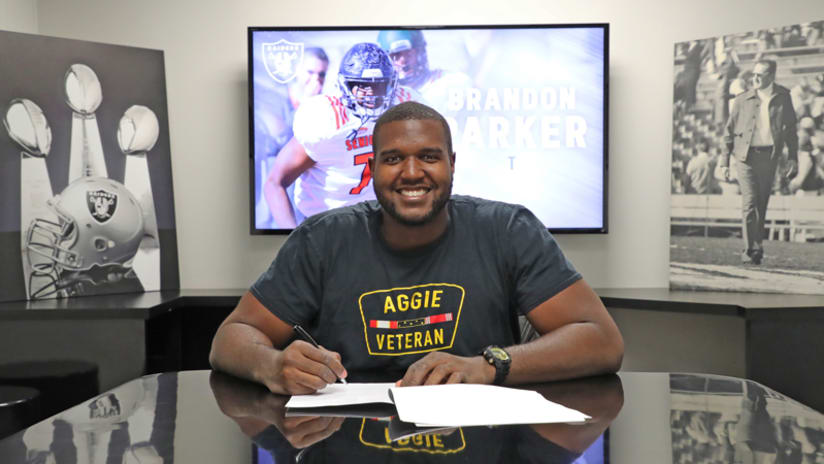 The Raiders selected Kolton Miller out of UCLA in the first round of the 2018 NFL Draft, which is why people are sleeping on the other lineman they took early in the draft Brandon Parker. He was selected 65th overall after playing four years at North Carolina AT&T. He started all 48 games and was a three-time FCS All-American at left tackle and from 2015-17 he was named the Mid-Eastern Athletic Conference Offensive Lineman of the Year.
Stick with us in the Chat Sports app or follow Oakland Raiders by Chat Sports on Facebook to be the 1st to know every breaking story and all the rumors on the Oakland Raiders. 
FOLLOW: Mitchell Renz is the Senior Writer & On-Air Host at Chat Sports. Check out his article archive and live videos on Chat Sports Facebook page. Please follow him on Twitter @MitchellRenz365. 
Back to the Las Vegas Raiders Newsfeed
Related Topics: Martavis Bryant Fantasy, Maurice Hurst, martavis braynt sleeper, brandon parker sleeper, Oakland Raiders sleepers, Raiders sleepers, martavis bryant fantasy football