The Oakland Raiders hold the No. 24 pick in the NFL Draft after a promising 2016 campaign that resulted in a playoff berth, and this team is looking to add an impact player that can help them take another step forward next season. However, drafting the wrong player could send them in the opposite direction. Here are three players the Raiders would be smart to avoid in the first round of the draft:
1) Jabrill Peppers, S, Michigan
Projected to be a top-five pick at the start of the season, Peppers has dropped to a late first round prospect because of his lack of position - and may drop more due to a diluted drug test. He played linebacker this past season at Michigan, but projects to be a safety in the NFL at 6-foot-1 and 205 lbs. We know he's great at stopping the run, but we don't know if he can really cover because he wasn't asked too all that much in college. It's a gamble Oakland shouldn't make.
2) Malik McDowell, DT Michigan State
In terms of pure talent, McDowell is a Top 15 pick. However, there are production and work ethic issues around the 6-foot-6, 295-pound defensive lineman. McDowell had just 7.5 sacks at Michigan State - a figure far below what his talent level dictates. He showed plenty of flashes, but would also disappear for games at a time. Not only that, McDowell said at the NFL Combine he wasn't coachable and reportedly didn't interview well. If a coach gets through to him, McDowell could be great. If not, McDowell could be out the league real fast. 
3) Taco Charlton, DE, Michigan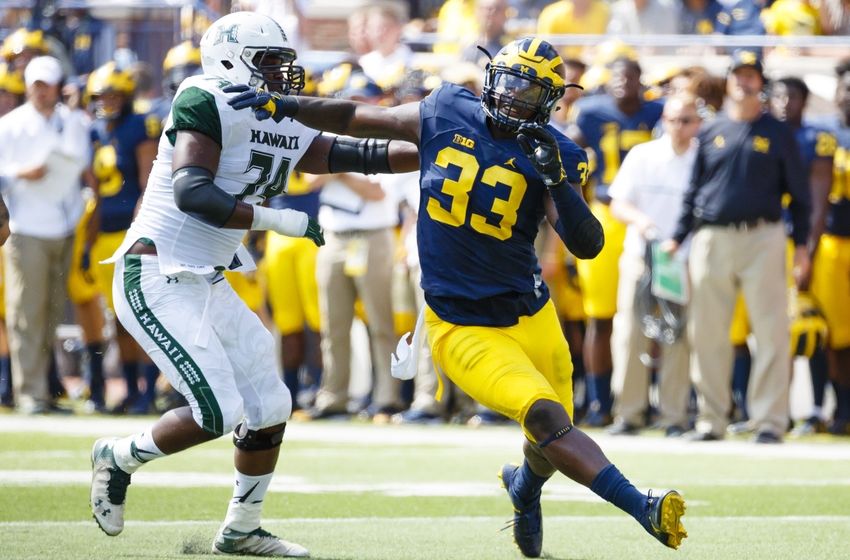 Charlton has all of the tools to be a good pass rusher, but only turned those tools into consistent production during the second half of the 2016 season. He may well turn out to be a productive player in the NFL, but the inconsistency and lack of elongated production don't signal great things moving forward.
Follow our Oakland Raiders news page for all the latest Raiders news!
Back to the Las Vegas Raiders Newsfeed
Related Topics: 2017 NFL Draft, Raiders News, NFL News